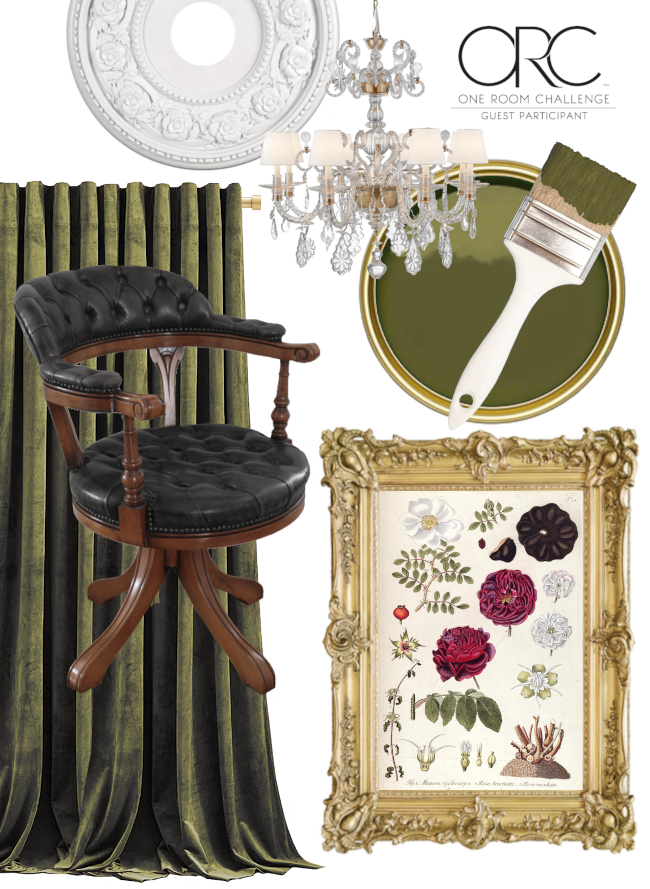 I'm reintroducing myself to blogging this year by jumping in the deep end with the One Room Challenge this spring! It's been two years since I last partook in the ORC. My body has forgotten the panic and stress just in time to reintroduce myself to it again. Hi, my name is Alex and I'm a glutton for punishment. While my last ORC was very demanding, this year it won't be nearly as overwhelming so I'm feeling much more confident.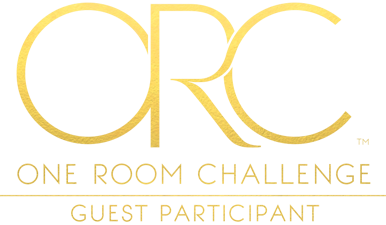 This year I'll be updating our home office and I cannot wait to start [SPOILER: I already started. But only really boring stuff, so you're not missing out on much].
Our home office was one of the rooms that made us fall in love with this house. It's a crooked little dormered space with lots of character, a ghost window, and access to the kitchen via a set of servants stairs. It's so sweet and unique, as you'll see from my 'before' photos of our office below …
Our sweet 17.5 year-old cat Juniper is no longer with us, but I love that she came back for a visit in these photos from 2019. She loved keeping me company while I WFH.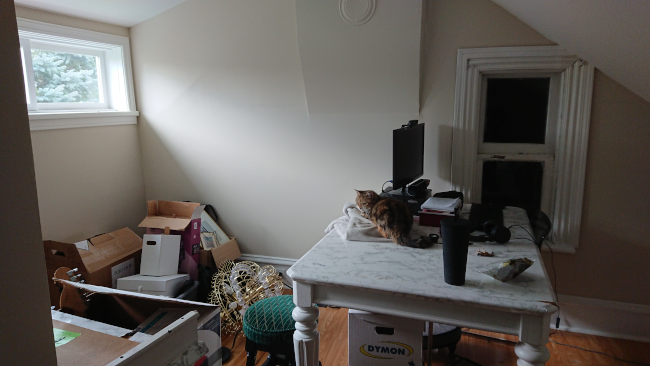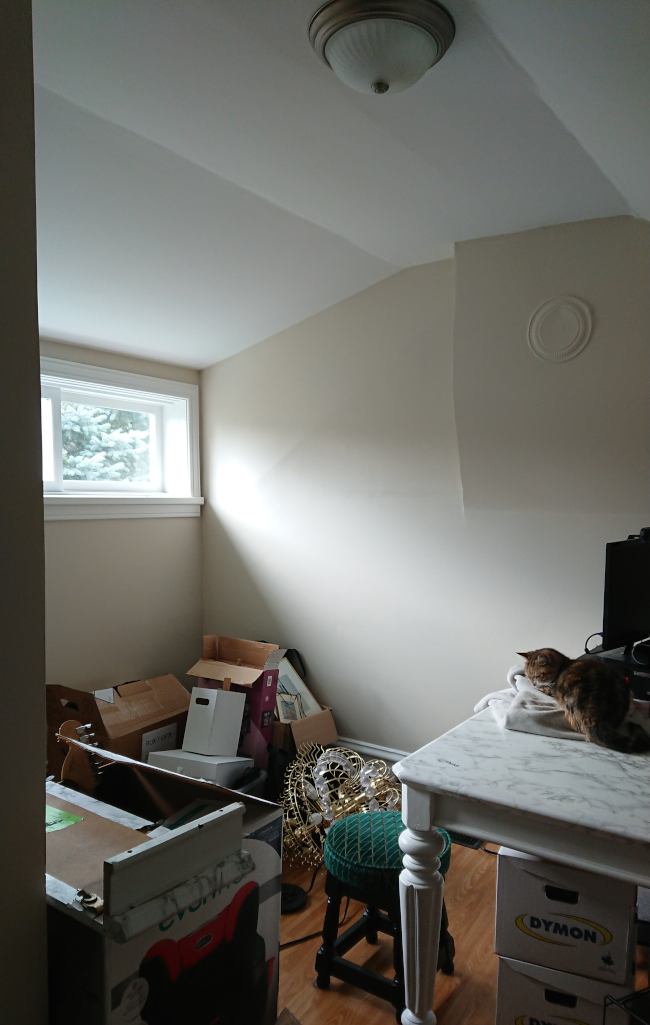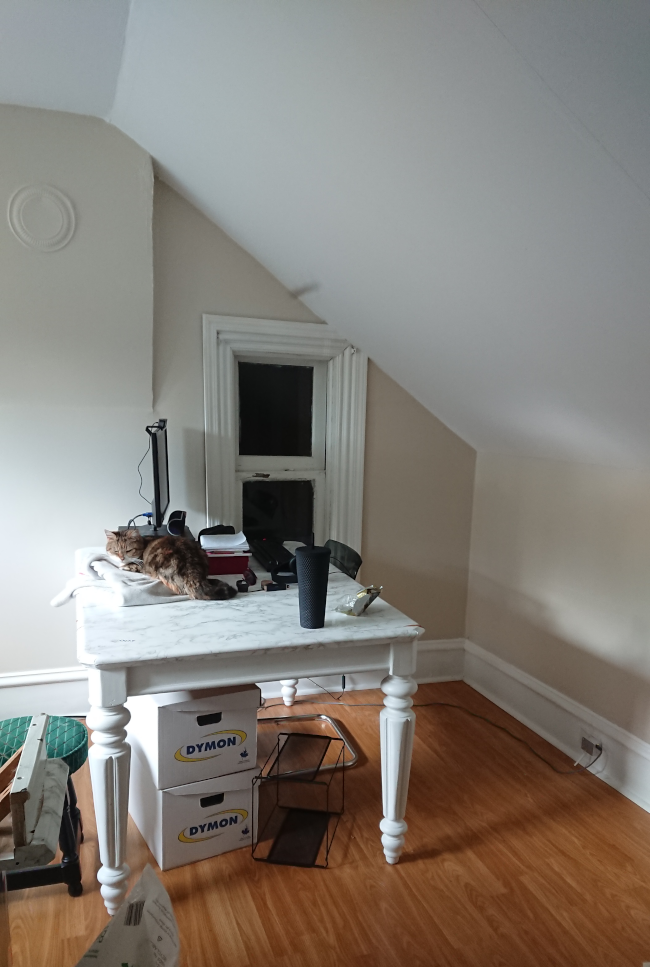 To give you an idea of the scale of this room, that's our old dining room table which I dragged upstairs to use as a desk. The room is the perfect size for a home office for two. I think in the distant past this room was considered a 4th bedroom, but it can't be considered one in today's standards.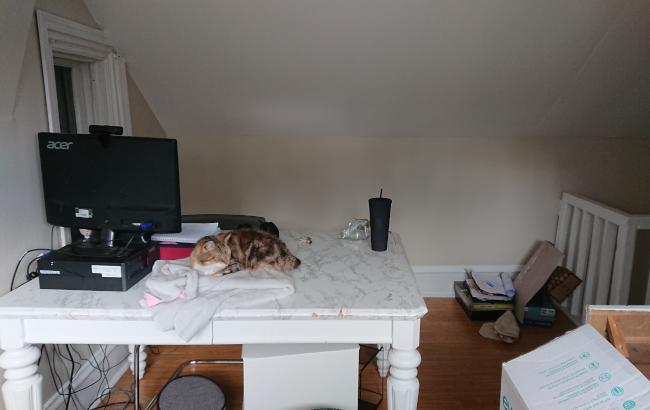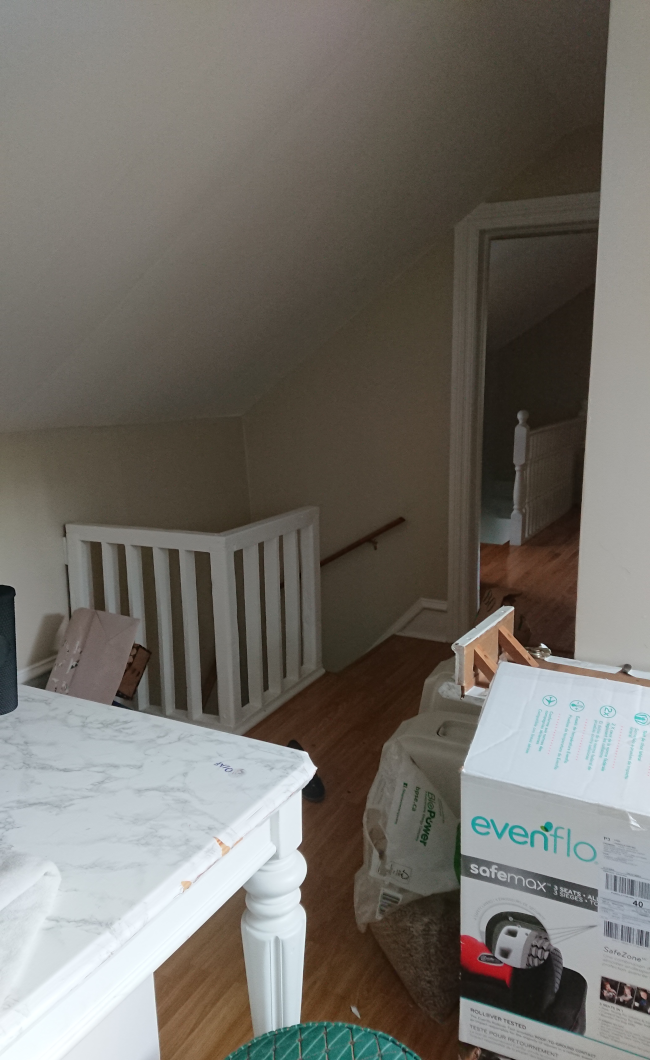 As you can see in the photo above, you can see the top of both staircases from our office. The banister in the office is original, but is basic, border-lining crudely made [and is uncomfortably low], so I won't be heartbroken to change it. I'll be replacing the banister with the same style as our main staircase for consistency. This is something I envision to be a pain in the ass and will be the worst part of the makeover.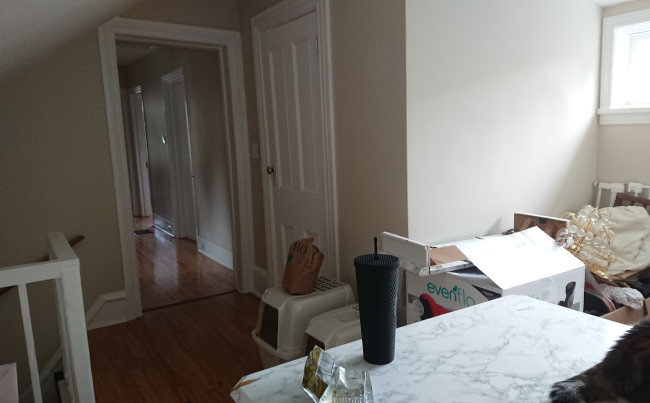 The room has a bit of a 'T' shape floorplan. Behind that door [seen above] is our upstairs bathroom. In the space below the proper window in our office [vs. the ghost window] is where the main part of the office desk space will be, and will loop back in an 'L' shape along the back wall.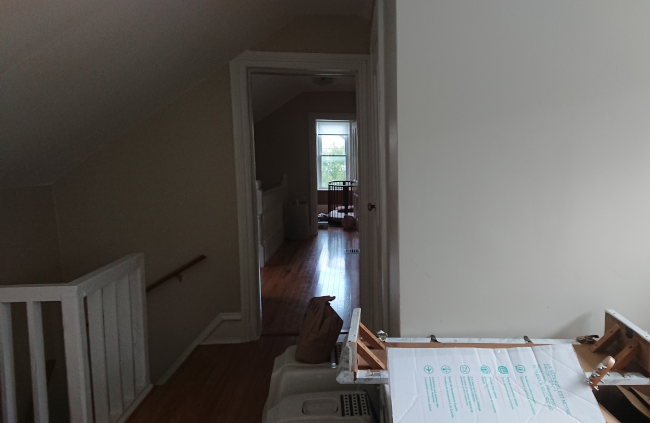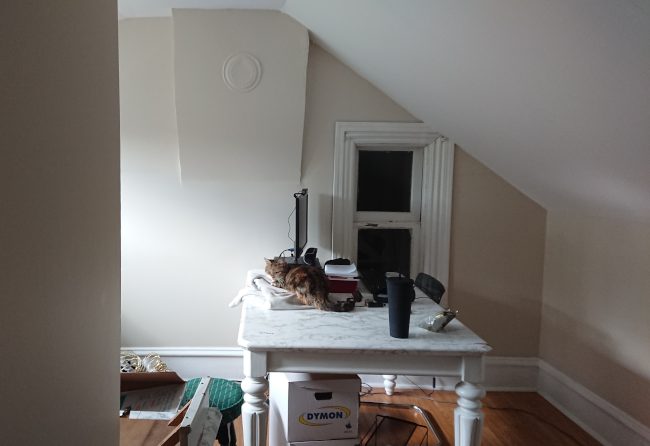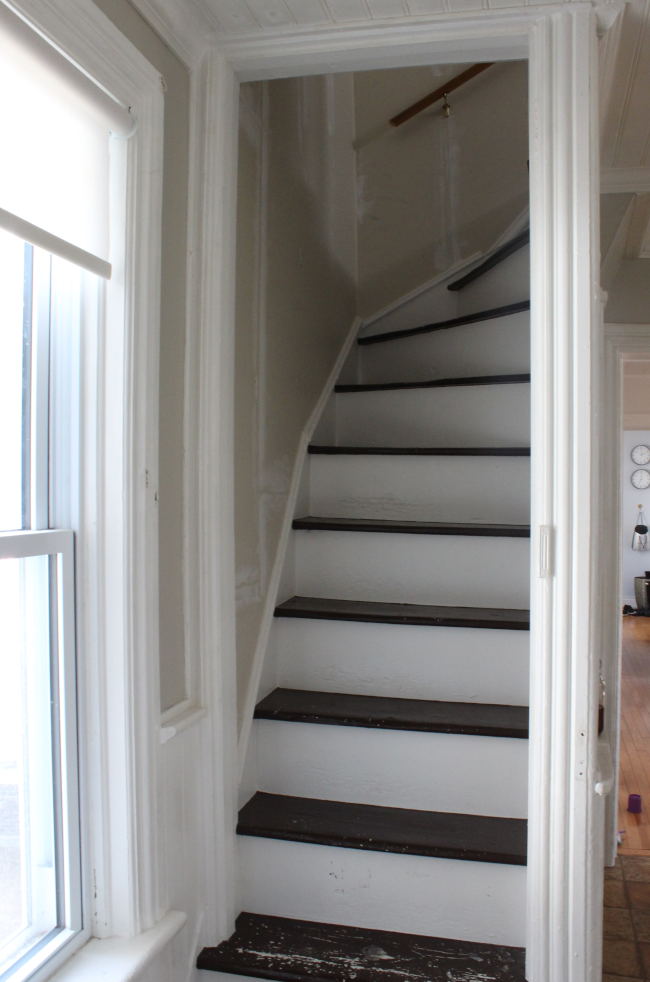 And lastly, the view up the servants stairs into the office from our kitchen – another total dreamboat view that made us fall in love with the house.
This is going to be a far less demanding makeover than my last ORC, and because of that I am so excited. The room needs to be prepped A LOT before any paint can go on the walls [and ceiling] as both were never properly finished; you can see the old seams along the edges of each piece of plasterboard. You can see some of the patching / skim coating I've done already above to smooth out the walls. I feel this will be the most tedious part of the project, and I'm happy to say I've finished most of it already. All will be revealed next week!
ORC SPRING 2022 TO-DO LIST:
– Skim coat / patch ceiling
– Skim coat / patch walls
– Paint ceiling
– Paint walls
– Replace / upgrade banister at top of servants stairs
– Update and reinstall handrail [with prettier hardware?]
– Repaint stairs [not super necessary, but I might as well]
– Install desk system
– Update secondhand tufted office chair
– Source chandelier / remove the boob light
– Source storage cabinet[s] for office items
– Possibly source and hang curtains [not sure though for either window]
– Decorate / hang artwork / overkill the space
There are going to be so many great projects this year, so if you have a chance, check out all the Guest Participants here. It's going to be a good one.
Week One – Week Two – Week Three – Week Four – Week Five
Week Six – Week Seven – Week Eight