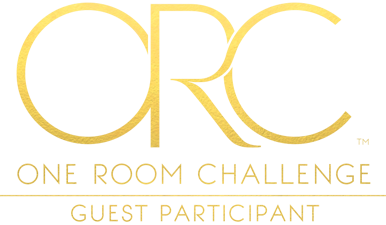 Well this is going to be a short update for Week Five of my One Room Challenge because there isn't one!
I had a very busy week and got next to nothing done in our home office. I will be honest and I did panic a few evenings when I'd be so tired and all I wanted to do was go to bed instead of try and get something small done in the office. But I actually, get this, cut myself some slack. It's been unseasonably hot and my motivation levels have been really low, so I didn't push myself. I know certain weeks I can have a massive drop in energy [and enthusiasm] levels, followed by a huge boost of productivity where I'll get loads done in just a few days. It might seem like I'm putting too much pressure on my future self, but I know my energy will come back.
Head over to the ORC website to check out the other Guest Participants here, who I'm sure actually did something this week. Unlike yours truly.
Week One – Week Two – Week Three – Week Four – Week Five
Week Six – Week Seven – Week Eight