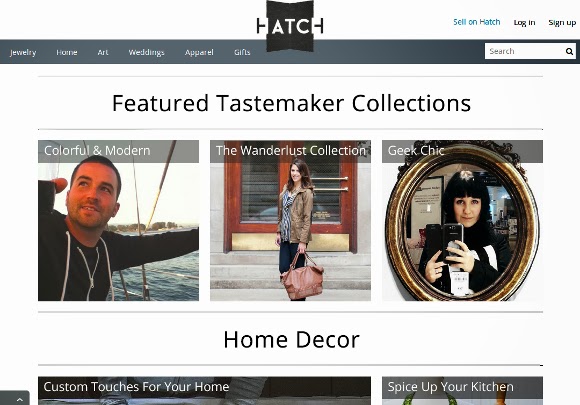 A couple weeks ago I got a lovely e-mail from Anastasia Leng from
Hatch.co
{as she said "
yup, without the m at the end
"}, who said she liked my blog and my style and was hoping I'd put a collection together for their website. I checked it out, and was pretty quickly lured in …
Hatch is a website that features products and pieces that can be personalized and customized for the user, by the maker. The end result is something bespoke and personal to each person. My first thought – it's a great site to check out if you're stuck for a gift to get someone. You will for sure find something cute or quirky to customize on Hatch. Or if you're like me, you get sucked in and want ALL OF THE THINGS. Speaking of which, here is my collection which I lovingly called
Geek Chic
…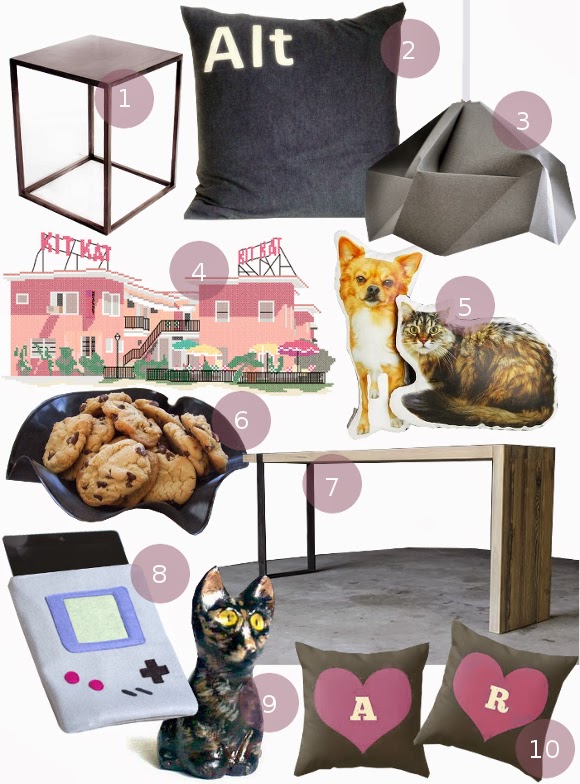 1
Metal accent table
– this needs to happen in my life. Perfect side table in our living room.
2
Geeky cotton pillow covers
– I love pillows and I love my geeky IT husband. As you can imagine, there are 3 pillows in this set. I want Alt of them.
5
Custom printed pet pillow
– I think this is my favourite piece, hands down. Our apartment would be swimming in them. Crazy cat lady represent.
9
Personalised pet figurine
– this is an amazing figurine. Especially made for people like me, who miss their pets 4 hours into vacation time. With these personalized pet figurines, you can take your pet wherever you go. I can see myself even talking to it … Did I mention earlier I was a crazy cat lady? Yeah.
10
Custom monogram pillows
– These are adorable, but I must point out these are me and hubby's initials so I
had
to include them. Pillows. I heart pillows. One can never have too many pillows.