I'm adding a brand new category to my blog that in my nearly 9 years of blogging I've never had – garden!
This summer I've not done a huge amount with our garden as this is our first summer in our new house and since I had no idea what was planted, I let our garden go completely wild. And I mean wild. There's a lot of colour in our garden – some of which I like, and some I don't. Almost everything that can bloom has bloomed, so I know what isn't planted and that's my favourite colours; burgundy, black and dainty pink.
My neighbour Lesley gave me a bulb catalogue from Veseys this week and to say I had over $300 in bulbs in my cart within minutes is an understatement. I removed a good few items [I was today years old when I found out how expensive peony bulbs are. Welp], but I wanted to share some of the things I did order: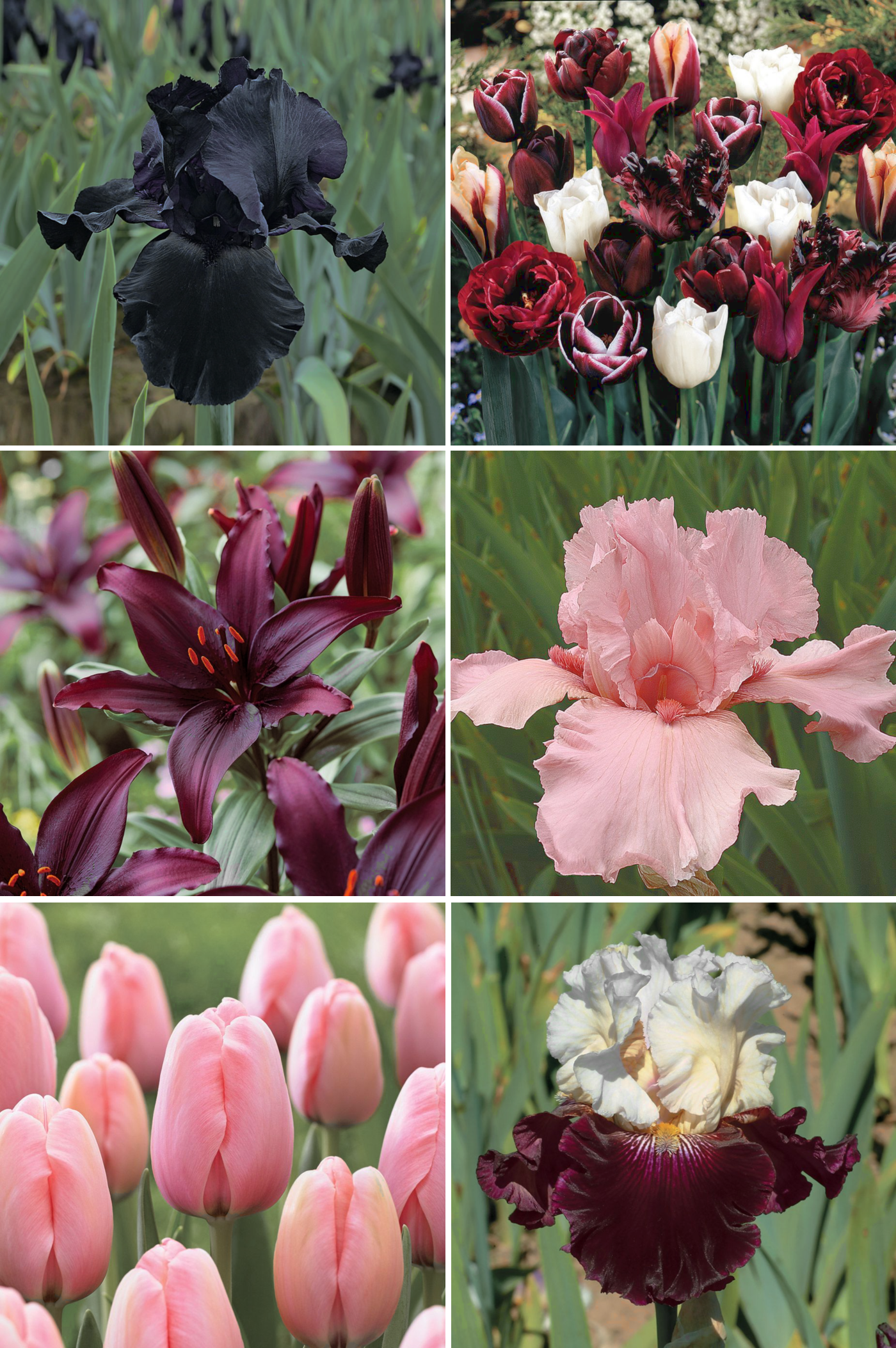 A B O V E :
1. Blackwater Iris from Veseys
2. Wine Lowers Tulip Blend from Veseys
3. Blacklist Lily from Veseys
4. I Pink I Can Iris from Veseys
5. Salmon Impression Darwin Tulip from Veseys
6. Twist of Sheree Iris from Veseys
I ordered 72 tulip bulbs altogether. There's no way to play that number down so I'm going to own it. I didn't get as much of everything else, but I'm hoping it's possible to split the roots or get seeds from them next autumn and be able to divide everything else into more plants as time goes on.
I won't get the bulbs until autumn when the plants are finished their current cycle, so it will be later this year before I plant them. It means they won't bloom until next spring, but I on occasion have such huge levels of patience that I can wait a year or more for something. Sometimes. Only when it's not food-related.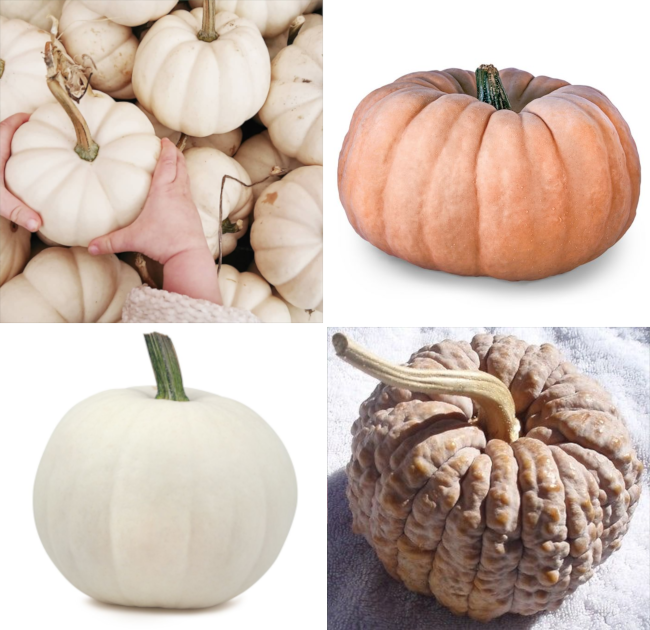 A B O V E :
1. Baby Boo Edible Pumpkin from The Seed House
2. Porcelain Doll Pumpkin from Veseys
3. Blano Pumpkin from Veseys
4. Futtsu Black Pumpkin from The Seed House
Speaking of food-related, I also ordered seeds for TONS OF PUMPKINS. I didn't find any pumpkin seeds that I liked in time for planting this year, but next year I'm going to have the witchiest garden full of pumpkins. They are going to overrun our yards and I'm more than okay with that.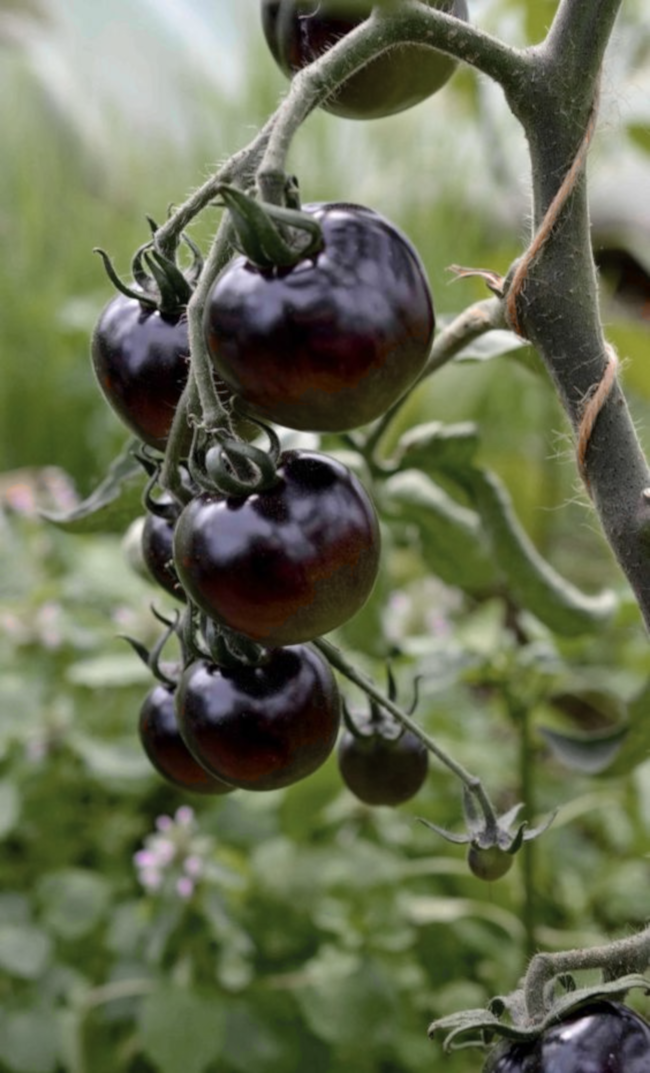 Of the few things that I planted this year that I actually have grown are black tomatoes and bobo hydrangeas. I have my neighbour Lesley and another neighbour Gord, for giving me their black tomato plant seedlings earlier this year, to thank. I haven't felt more appreciative than when both neighbours offered me their black tomatoes after sensing my eternal gothness.
FULL DISCLOSURE: neither of these photos are mine. I can only wish.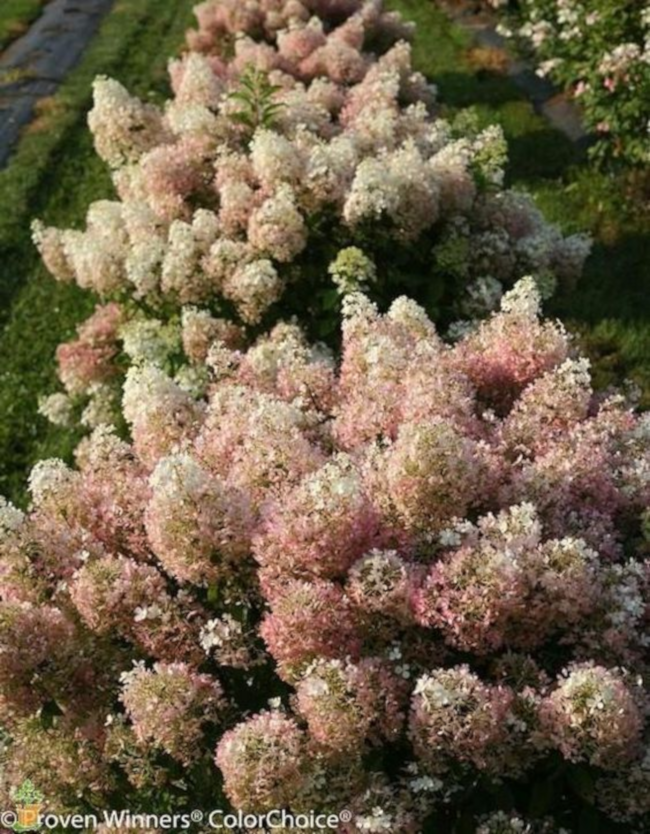 Follow The Interior DIYer on Pinterest!