It's week four of my One Room Challenge and this week has strange feelings. It's a feeling that starts off with look how much I've done! that quickly melts into holy shit, I'm half way through and I don't even have drywall up yet, and then a ton of anxiety rises up inside of me when I realized I've gone one step forward and need to take two steps back. I'll share what I got done this week, both good and bad …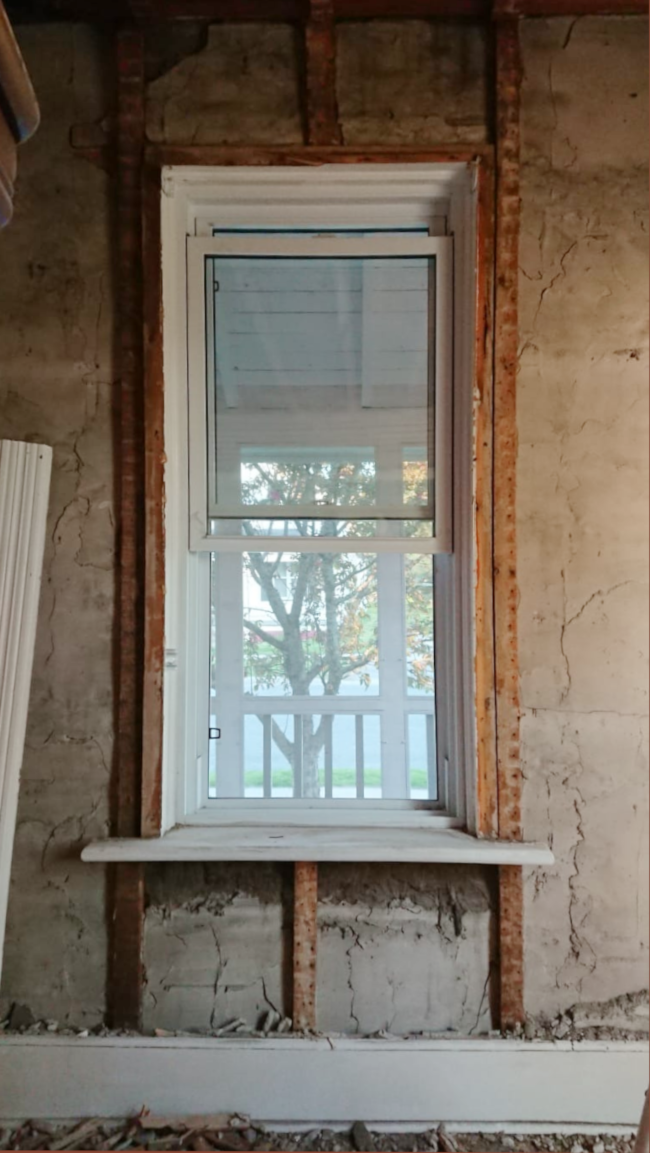 I built up the courage to take off the window trim on the front wall of our front room. I found it easiest to remove the top corners first, followed by everything else. I also worked on removing the skirting board, but whoever installed the new wood floors butted the floors up against the skirting board [instead of taking off the skirting boards, putting down the flooring and then replacing the skirting boards], so the original skirting splintered and shattered as I tried to pry it off. There were many words uttered.
Last Sunday we hired a U-Haul trailer and collected some pieces for the front room. The most amazing piece being the secondhand tufted Victorian-style couch that I found on Kijiji. It. Is. Amazing: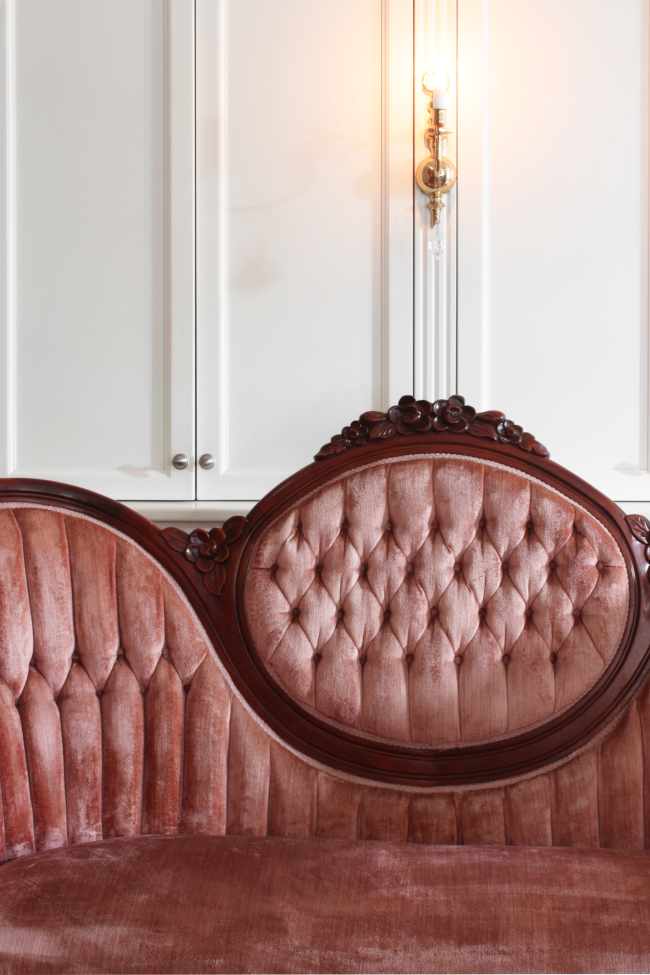 We got a lot collected on Sunday including drywall, insulation, vapour barrier, tools and a few other essential ingredients. They all went into the back of our rented U-Haul – including the couch – and off we went.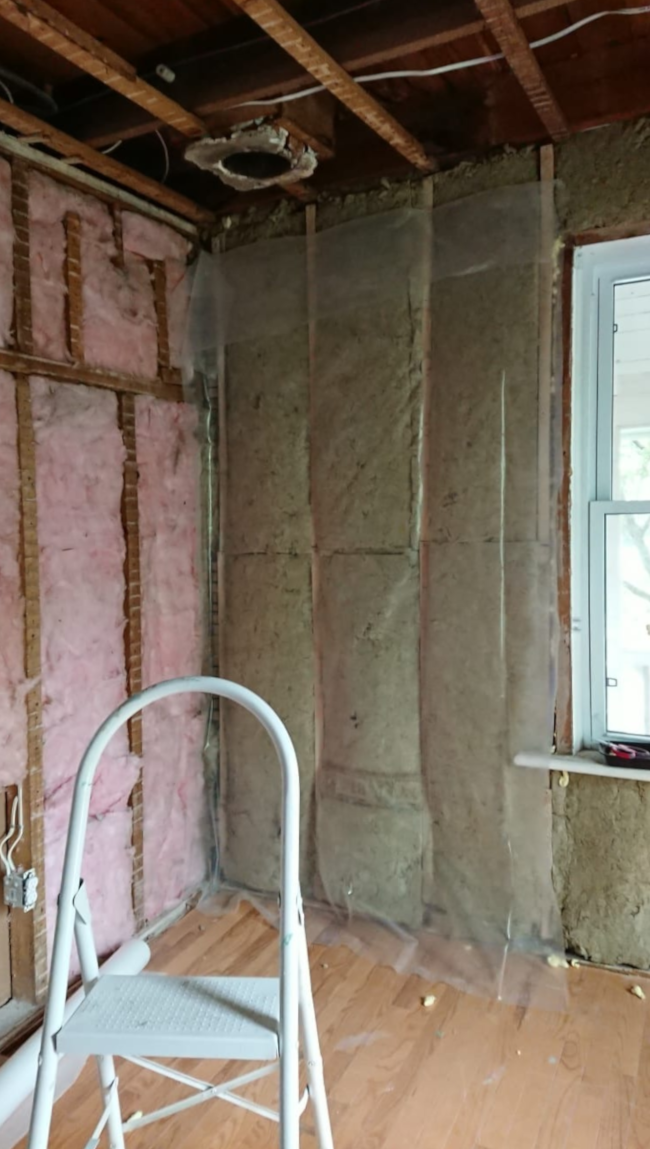 I then built up the existing studs with leftover wood, insulated and tacked up the vapour barrier before realizing I need to rip it all off and start over again; the studs I magic-ed together won't be secure enough so I'm going to build a new 2×4 frame to sit inside two exterior walls insulate and drywall. I had a sneaking feeling a few days ago that I'd need to start over … One step forward, two steps back, but at least I'll be doing it properly?
Don't bother getting me a glass. I'll drink straight from the bottle, thank you very much.
Week One – Week Two – Week Three – Week Four – Week Five
Week Six – Week Seven – Week Eight