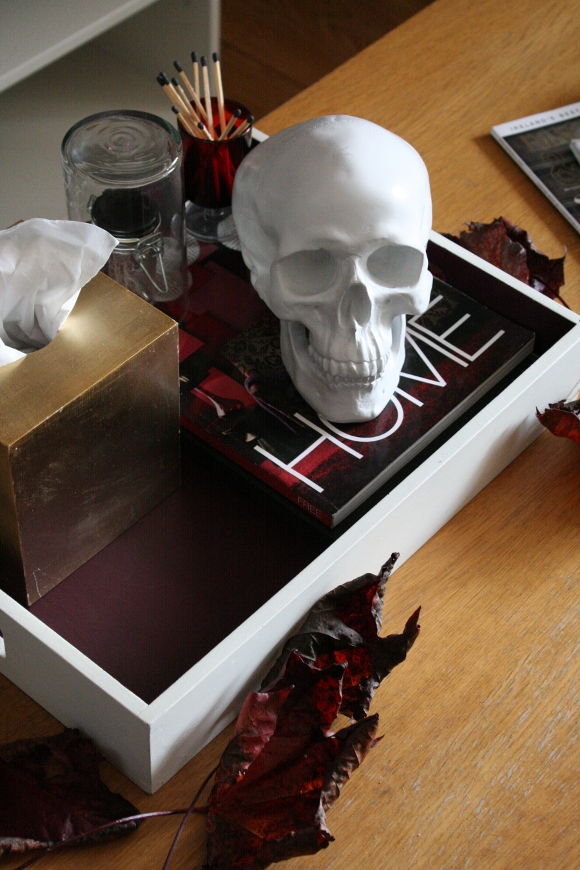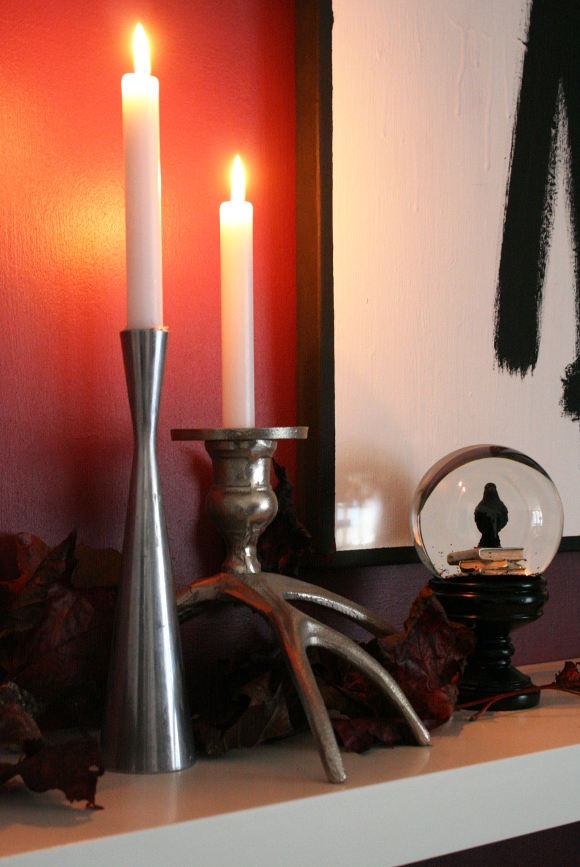 Autumn has well and truly landed here in Dublin and I for one am not complaining. This past week I've been trying to figure out why I love autumn and winter so much, and I can't quite put my finger on it. I've concluded it's a mash of the following …
– It being cold is a great reason to hide under a duvet on the couch and watch 100 movies.
– Candles. All of the candles.
– Hot beverages such as mulled wine and hot chocolate.
– I'm 1,000 times more comfortable under a pile of sweaters, scarves and coats vs. being in a summer dress with my bingo wings flapping about.
– Further to the above point, I prefer to be cold than hot.
– It might snow. Even just for 5 minutes.
– It gets dark early [which mostly sucks], but there's something about it being dark out and lights being on in shops and in people's homes.
– Autumn and winter call for decorating our home in two very different styles, both of which I love.
I decorated our apartment a little this week in preparation for autumn and Halloween. I feel this year that my decor is just a bit … meh. Probably because I didn't make anything new, but simply raided my accessory hoard for autumnally appropriate pieces [aka, every skull ever] and decorated a bit lazily by adding some leaves that I hope have been spared from dog pee.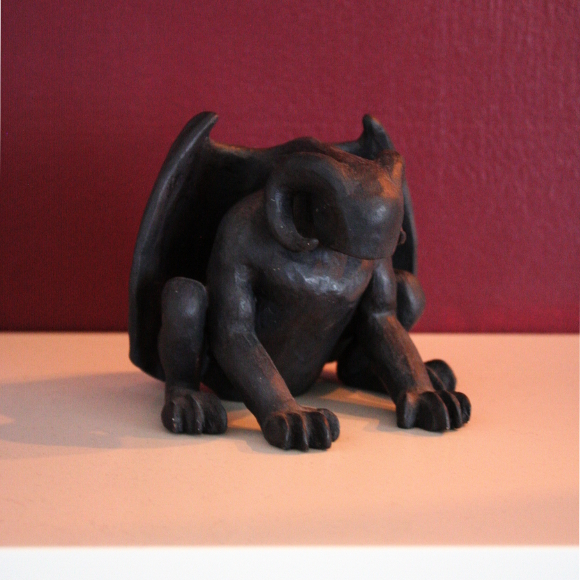 I'd like to do something a little more special with our bar cart and do something unusual in the hallway too, but the cogs are still turning so it might be the Eve of Halloween before I have a decent idea.
So what about you? Do you decorate for autumn or Halloween? Do you find it a bit too North American? [I've heard people here referring to decorating for autumn and spring in that manner, but it's all I've ever known. I love decorating for any season, especially when it comes to the winter months by mixing things up a bit – something to break up the monotony of the darker months].