I'ma let you finish, but first I want to share something with you that's been on my mind since I saw it earlier this week. Can we take a moment for the dining room of blogger Gwen Hefner, aka,
The Makerista
. I was made aware of it earlier this week and haven't been able to stop thinking about it since. I mean srsly you guys …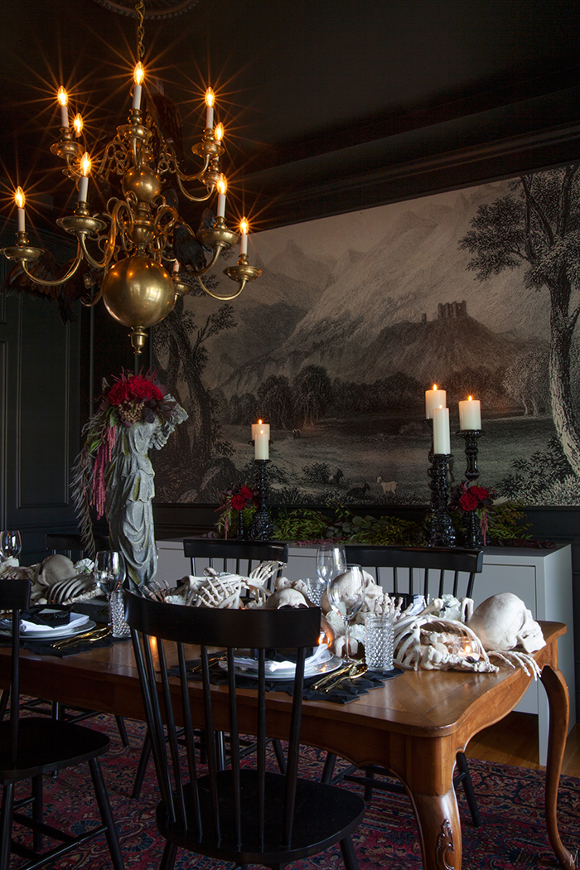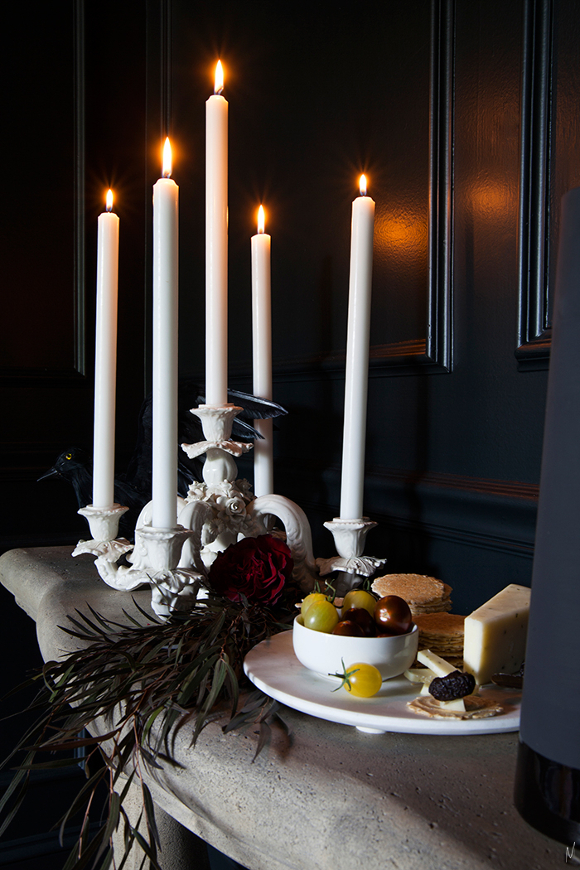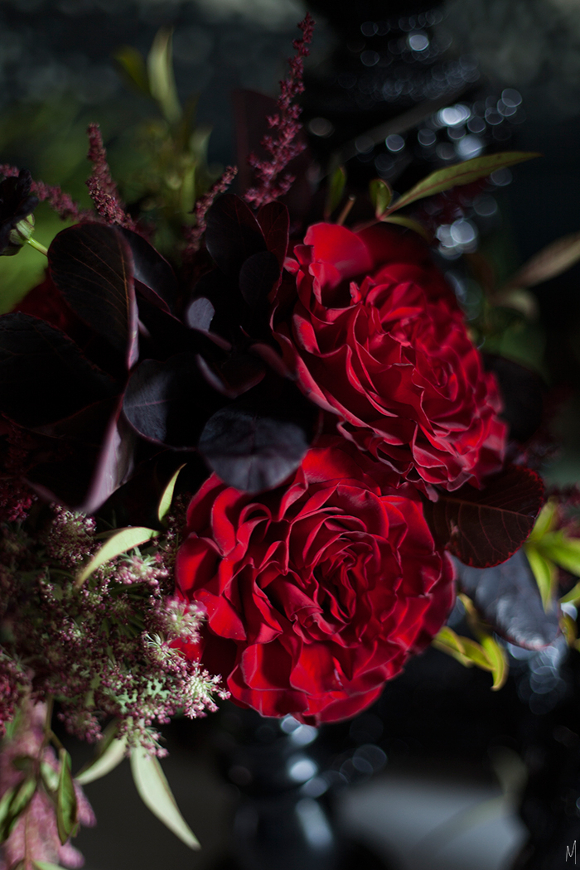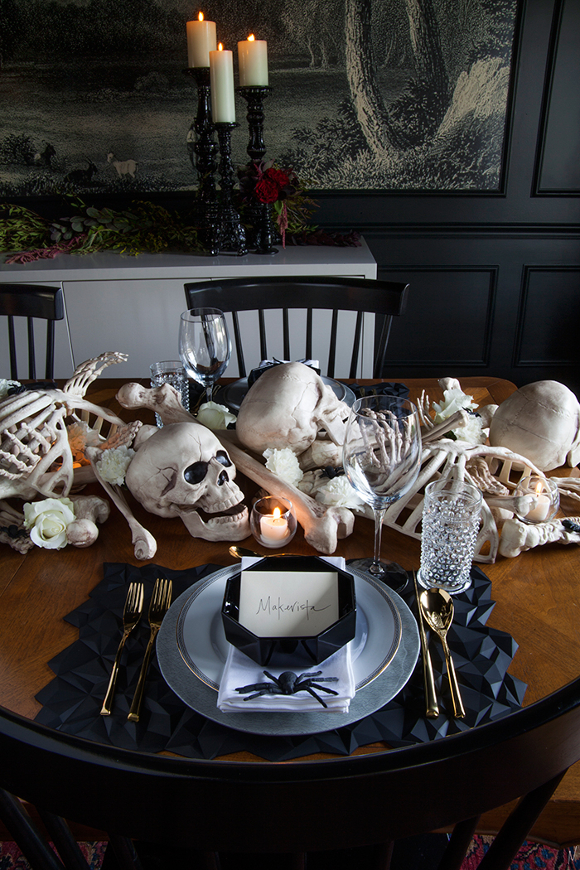 Black walls, bright accents, that mural, the romantic lighting, panelled walls, the deep reds, geometric table mats, sleek chairs coupled with an antique table, gold accents and a perfect juxtaposition of old and new design all melded into one. Let's not forget, it's decorated for Halloween.
I now know what I want to be when I grow up; Gwen's dining room. Yes. A dining room.
All images are via Gwen's A Spooky Supper Setting blog post on The Makerista. Although, truth be told, I'd friggin' love to claim them as my own. In a hot second. I'd have no shame in that whatsoever, but you know, internet rules.