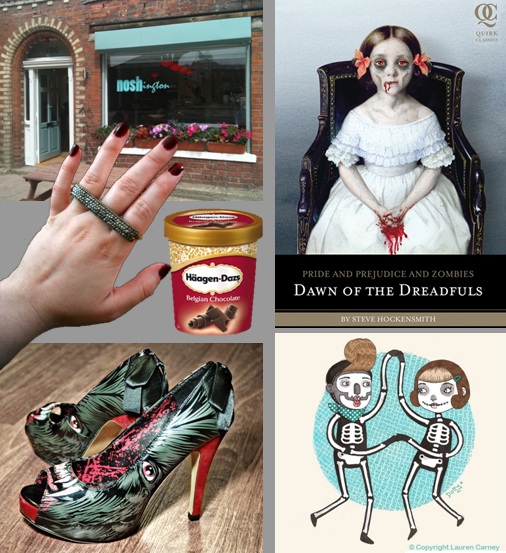 1.
noshington
.
Located across the road from my college, an adorable cafe full of aesthetic yumminess.
2.
Dawn of the Dreadfuls
, by Steve Hockensmith and Jane Austen.
I just started this book – perfect for getting in the mood for Halloween. Yes, yes.
3. Dance till you drop, by
Lauren Carney
.
Very beautiful and quirky hand drawn illustrations.
4. Wolfbeater platform shoes by
Iron Fist
.
If I could walk in high heels, I would be wearing you right now.
5.
Haagen-Dazs
Belgian Chocolate ice cream.
I refuse to admit how much of this I've consumed in the last week.