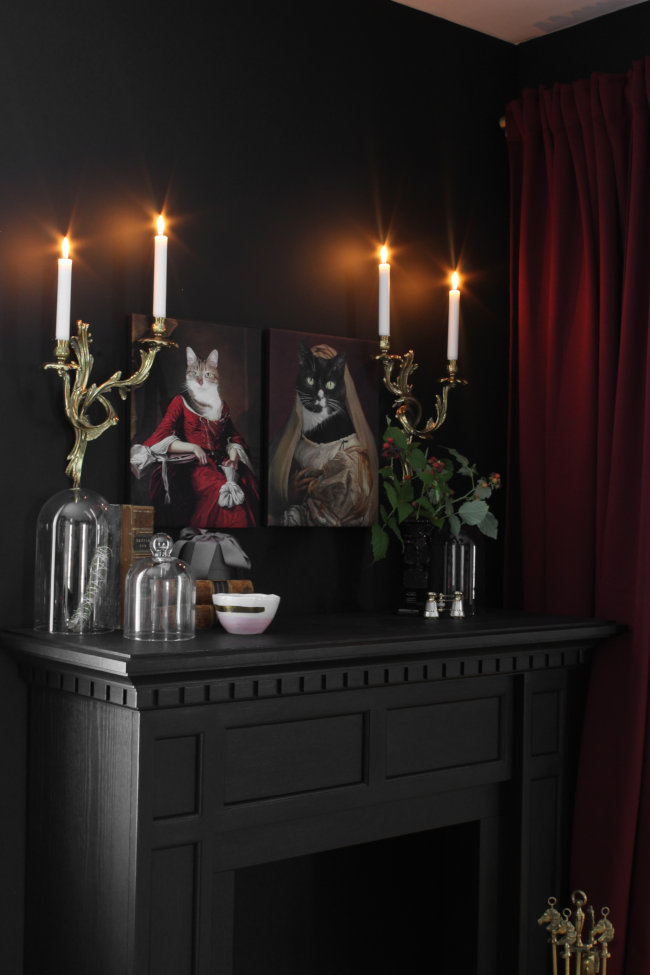 It's here! I'm finished! Holy shit. On one hand I don't think I've fully realized I'm finished my One Room Challenge, but on the other hand, I'm looking forward to being horizontal on a couch / lawnchair / bed / under the dining room table / random sidewalk / literally anywhere and not working on any projects in my spare time … for at least a week.

I really am almost overwhelmed at trying to put into words how much this project has meant. At the end of March I miscarried at 12 weeks pregnant. I took 4.5 days off work and then threw myself back into things and wanted to work on something big. Maybe to prove to myself I can finish something and that I'm not entirely useless. For anyone who has been following along with my project will know, I really tore up from the floor up this room as I demolished four layers of ceiling, almost three layers of wall [in places], ripped everything back to the beams, built two stud walls, drywalled, painted, crafted cabinets and finished it off with a thin layer of tears. By myself. No trades people were hired and Robert only helped me drywall the ceiling.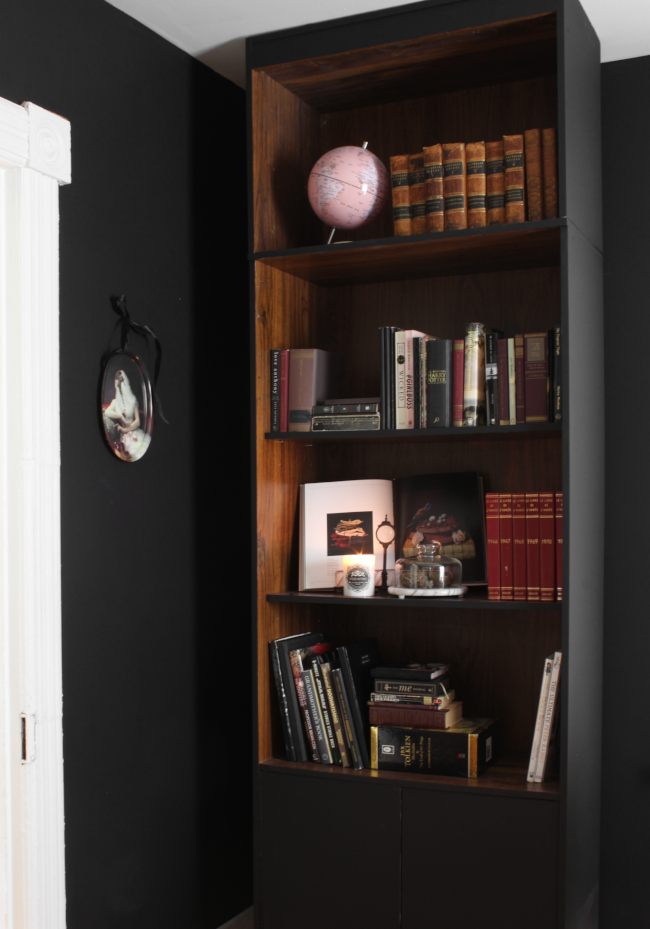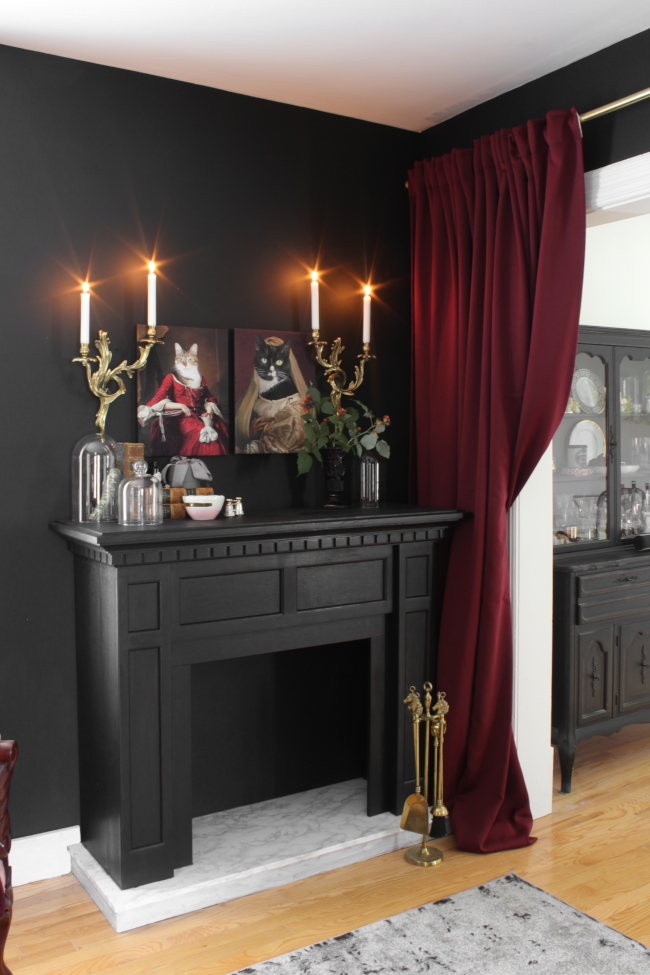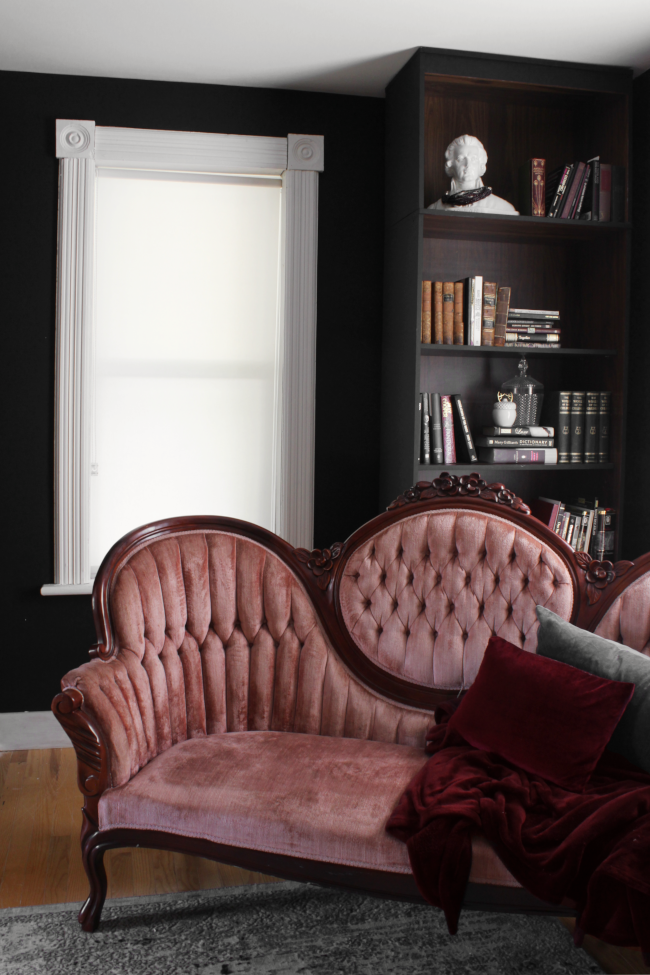 I have really enjoyed sourcing about 90% of this room secondhand. It's much more of a challenge to find exactly what you have in mind secondhand online, in the colour you want, within a sane budget, during a pandemic, but I tend to like making things exponentially more difficult for myself so why not?
I cannot believe this is what this room looked like just 4 weeks ago: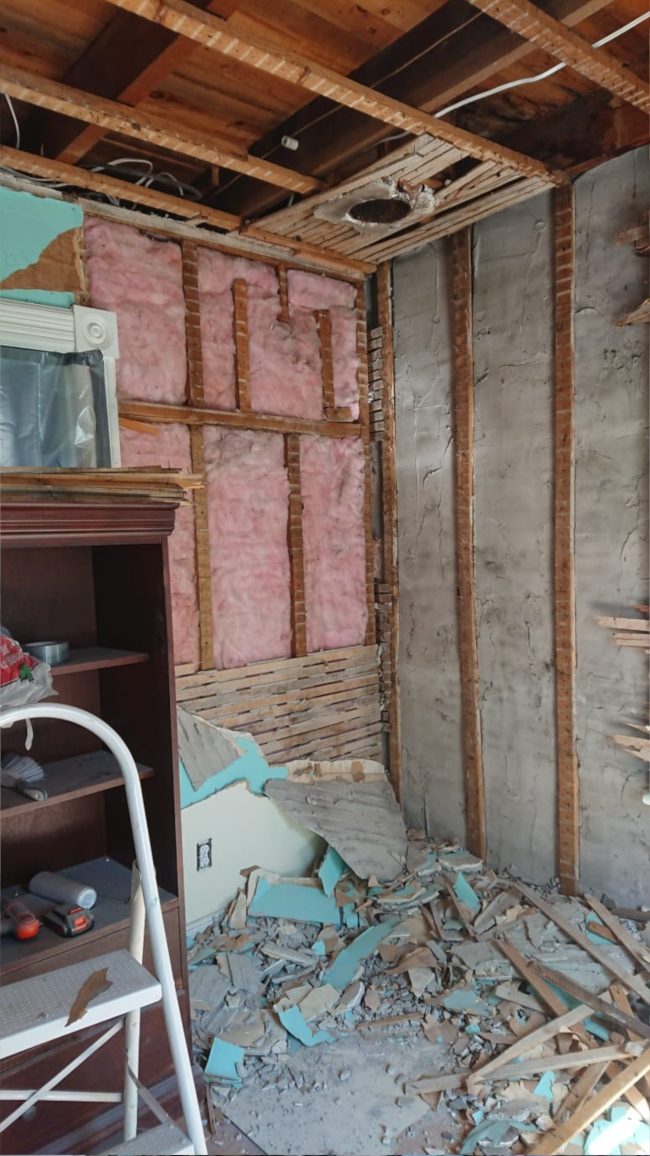 I'm going to skip immediately back to sharing the now photos as that picture above is giving my anxiety as it reminds me of how much work it took to get to now.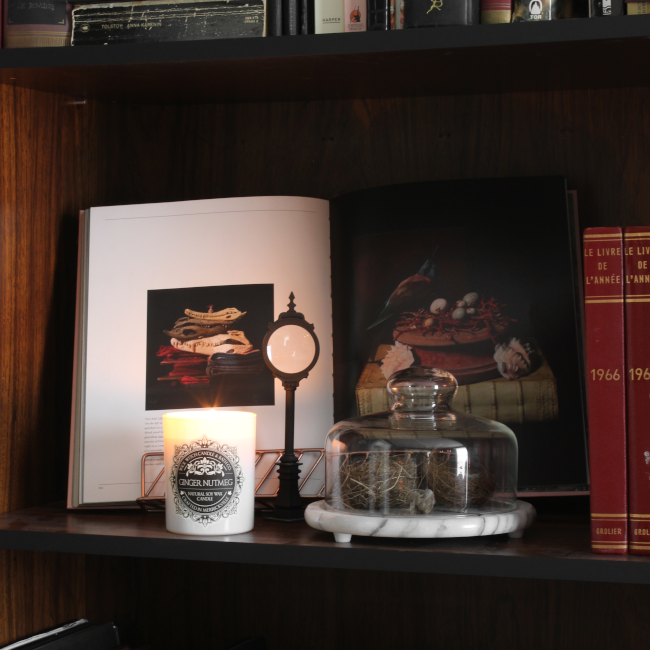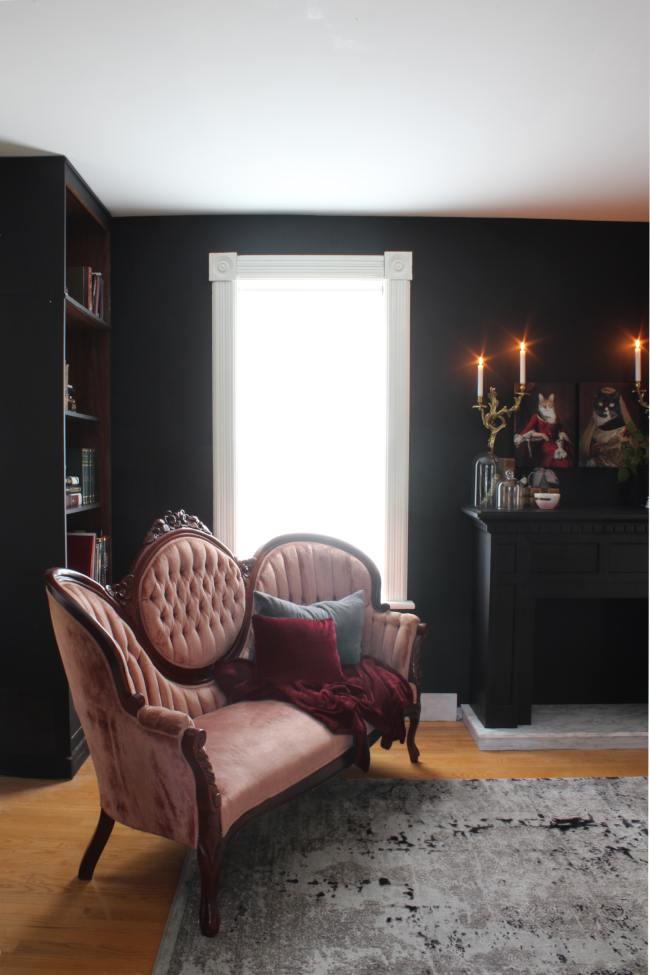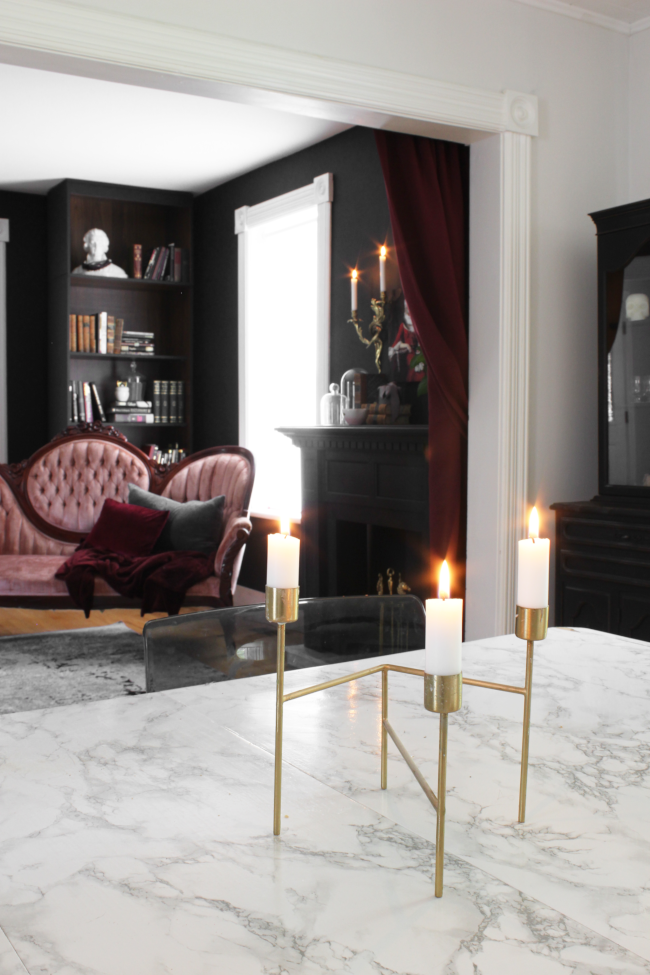 I would strongly encourage you to check all the final Guest Participant reveals here as it is a page exploding with amazing makeovers. We've all done incredible work over the past 8[+] weeks from all around the world.

I also want to sneak in one more huge thank you to Bin There Dump That and for their dumpster for my ORC. I 100% would not have taken on such a project if it wasn't for being able to throw all the demolition drama into a dumpster and completely forget about it.
I ended up going much darker than I had originally planned for my ORC [seen below in my Week One mock-up], but I knew I wanted to have a dark room so I think it's more of a case that I wasn't as bold as I'd like to have been in my mock-up vs. the room not turning out how I had planned.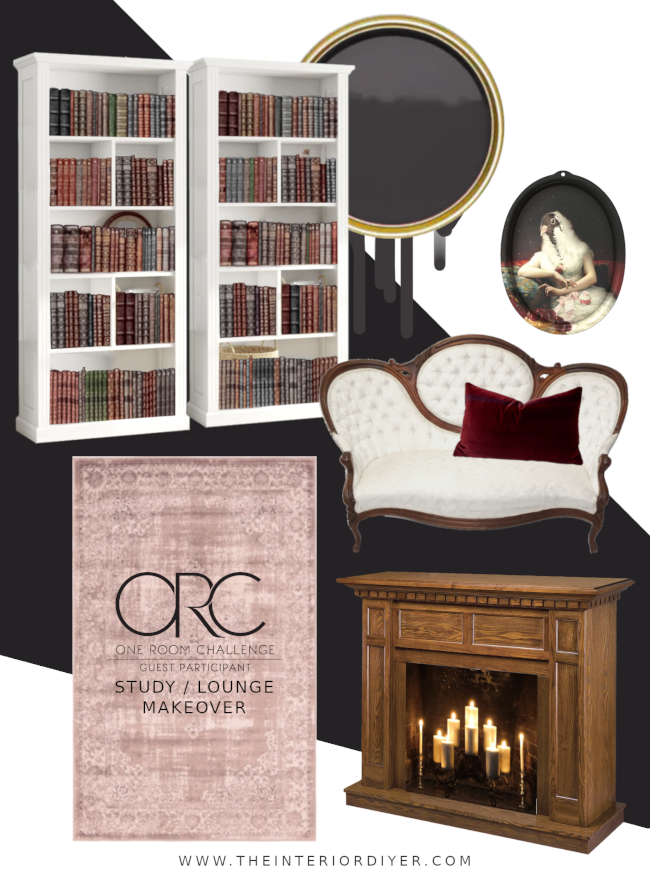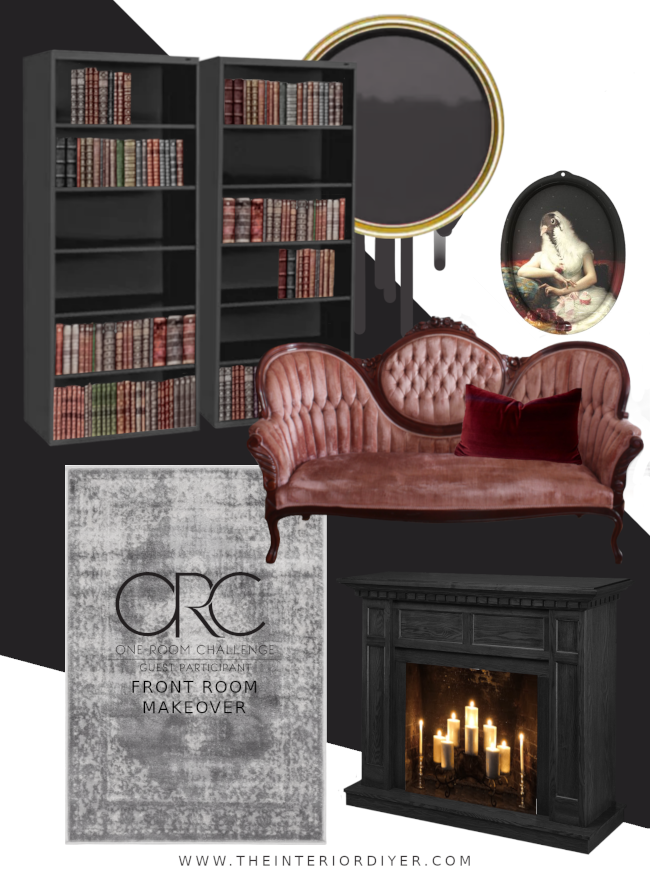 The couch / rug combination very much fed off of each other so depending on the colour of couch I chose, I would either get a pink rug [above] or a gray one [as seen in the final room]. How can you not know what couch you were going to get? That is one of the many joys of sourcing things secondhand! It is unpredictable and you never know what you're going to get. You plan for things to look a certain way and then the Thrifting Gods laugh in the face of your plans.
My final thoughts on this project; yes, it will be a while before I take on another project of this caliber but I've enjoyed pushing myself and proving to myself that I can do it. I also enjoy that this project is now behind me and I don't have to work on it tonight after dinner until I collapse from exhaustion.
Until the next One Room Challenge.
S O U R C E L I S T :
Wall paint – Onyx, Benjamin Moore
Fireplace – secondhand via Kijiji
Fireplace paint – Coal Black, Fusion Mineral Paint
Gold candle sconces – thrifted by a friend 🖤
Cat portraits – DIY by me, blog post coming soon
Pink Victorian-style couch – secondhand via Kijiji
Gray velvet pillow – Hay Design
Rug – Dark gray Graham rug, Rugs.ca
Large built-in cabinets – DIYed, blog post coming soon
Pink globe – Chapters Indigo
Burgundy curtain – discontinued IKEA
Literally everything else – thrifted, secondhand, found etc.
Week One – Week Two – Week Three – Week Four – Week Five – Week Six
Week Seven – Week Eight