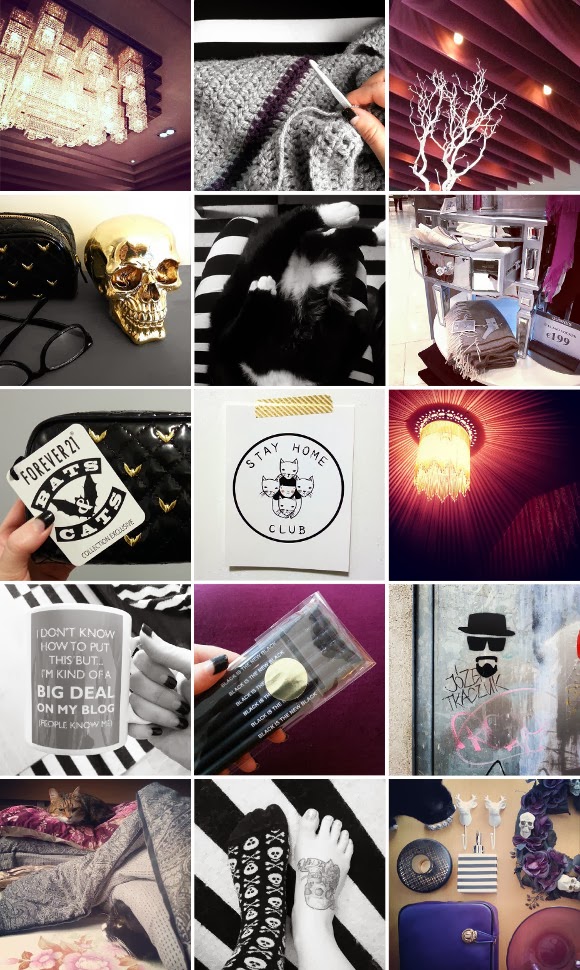 My new favourite lazy way to wind down the month is with an Instagram roundup. I'm in my
second month of Instagram
and I basically think it's the neatest thing out there. I like stuff and I like taking pictures of stuff and I like looking at pictures of other people's stuff and therefore I'm into Instagram. It's the little things, right?
This month I also wrote, directed, shot and narrated my very first Insta-video …
… Which I'm embarrassingly proud of*. Special thanks to one of my BFF's who bought me / our cats that little delight. And for the record, Juniper and Toshi are now plotting her death.
And in the day that it is – HALLOWEEN! – it would be a shame not to share with you thee biggest sewing project I've worked on to date. Prepare your retinas …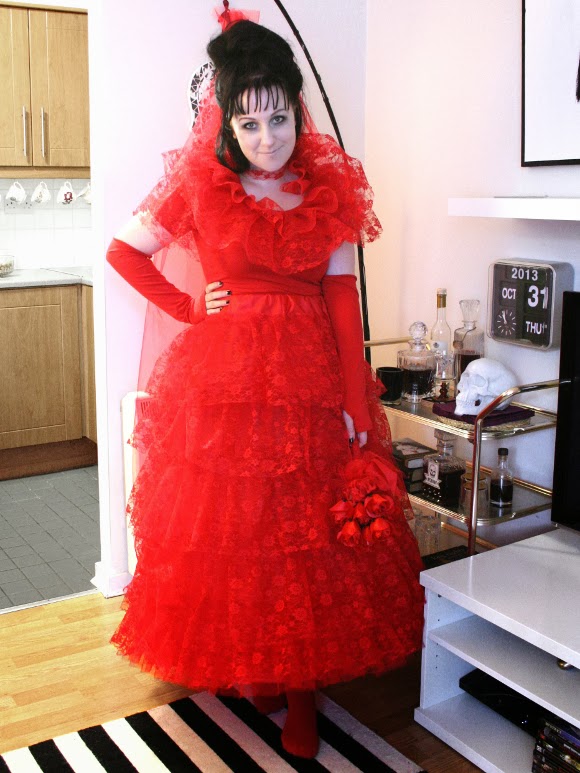 Since I was about 10 years old I've wanted to be Lydia in her red wedding dress for Halloween. Finally, I did it. One month of sewing and she's finally complete. I will however be a happy girl if I never have to sew with such retina-burning-red ever again, but it was sew worth it …Also please ignore the complete creeper look on my face. I cannot explain that. So from me and mine to you and yours – happy Halloween! 🙂 xx A
*I've always wanted to cross over into vlogging {video blogging}, but I've never built up enough courage to sit in front of the camera. Maybe in November I'll do it. I said maybe …