Only recently did I hear of
Nigel Slater
. Following
Saturday Kitchen
every Saturday morning, they've been showing Nigel's amazing cookery show –
Simple Cooking
. And I have to say, I've found his kitchen distracting me from the recipes.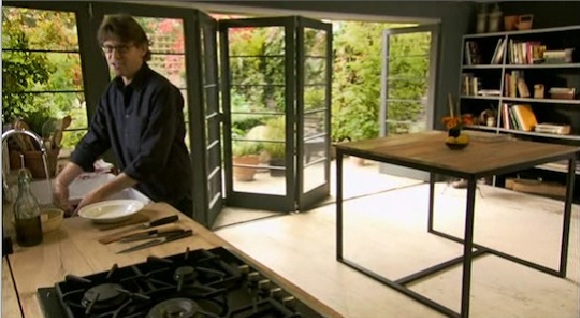 This is a masculine kitchen. This is also not everyone's cup of tea. But there's something about the exaggerated windows overlooking the garden, the charcoal color palette, the open storage, and the clean uncomplicated lines that I enjoy. I think mainly because it's not a stark, clinical kitchen. It has warmth – something a kitchen should always have.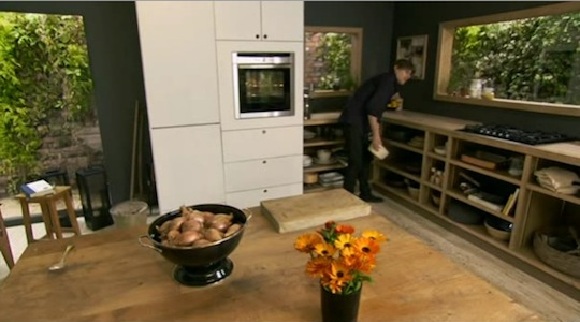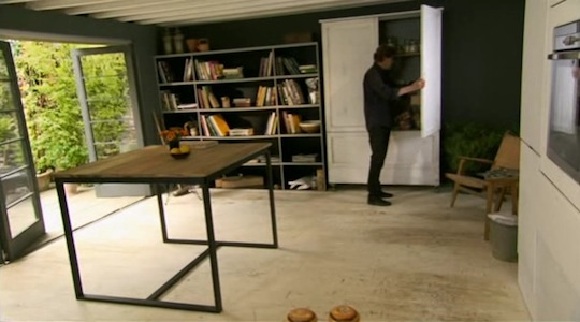 Admittedly, there would be some softer more feminine aspects I would smush in there. On the other end of the spectrum, I like cottage style kitchens. To me, they have more of a homely, crafty and loving feel. My collection of vintage cups, saucers, teapots and crockery would inevitably get in there. There is a happy medium.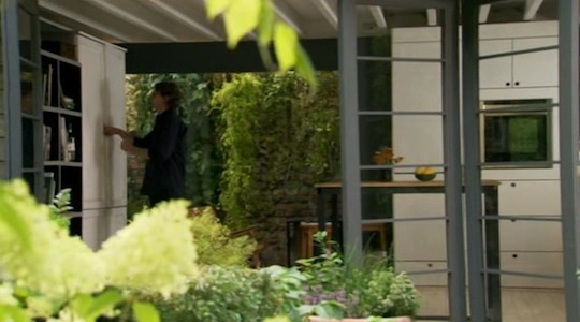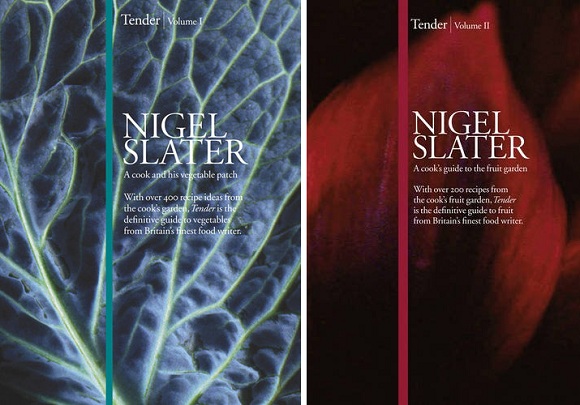 Even Nigel's books are full of aesthetic win.
Dear Nigel,
I want your kitchen please. And garden. Even if they are a television set.
Thanks,
Alex
p.s. NEWLY BLOGGED! For exclusive behind the scenes photos of Nigel's kitchen, click on over HERE!