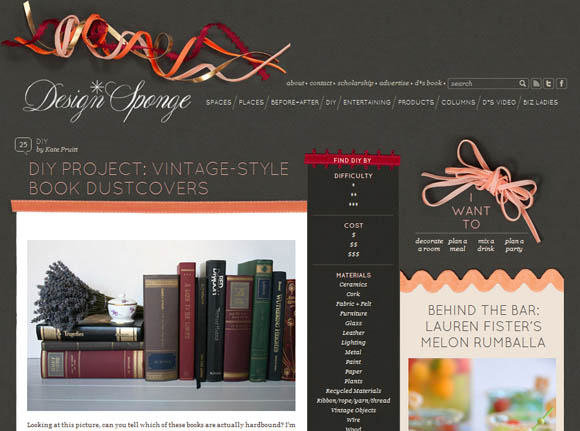 This one was and still is pretty surreal. My dust covers on
Design*Sponge
. A big holla to Kate at Design*Sponge who was a pleasure to work with, and so down to earth.
And on a side note, I went into Easons the other day to pick up the widely raved about new
Design*Sponge book
, and was told it was not yet published. Insert blank crazed stare. I explained to said teller that it in fact was released, but got told it wouldn't be released until mid October … facepalm.
Below is a cute video I found this morning staring Grace Bonney, the creator of Design*Sponge, talking about how the site and book came to be. I want this life. A girl can dream.