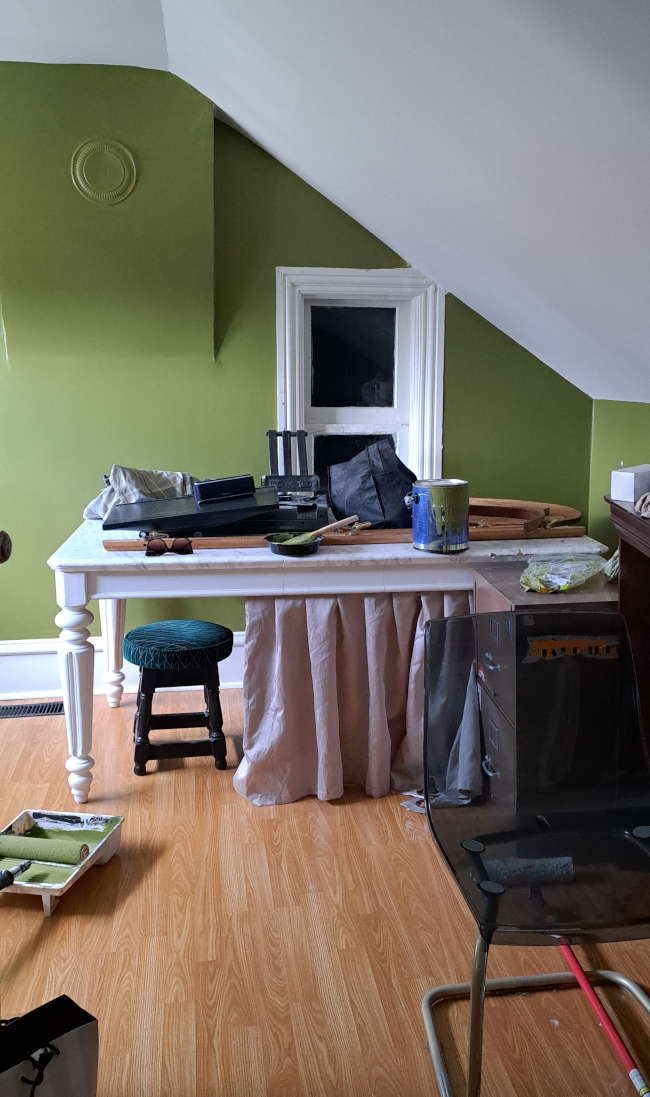 Oh my god Week Four, we are half way through the One Room Challenge! It is with absolute unbridled pleasure for me to type that I am FINISHED PAINTING OUR HOME OFFICE. In case you missed some of the drama that unfolded last week, I bought the paint for our office in the wrong finish [eggshell instead of a matte / flat paint. Please refrain from asking me why because I do not know] and all the lumps and bumps I tried so hard to hide by repairing the walls during Week Two were just made very obvious via Kardashian-levels of dewy looking eggshell walls.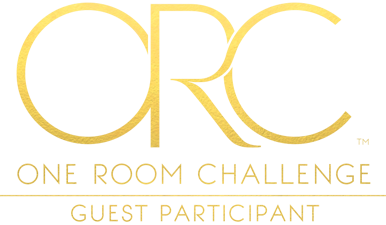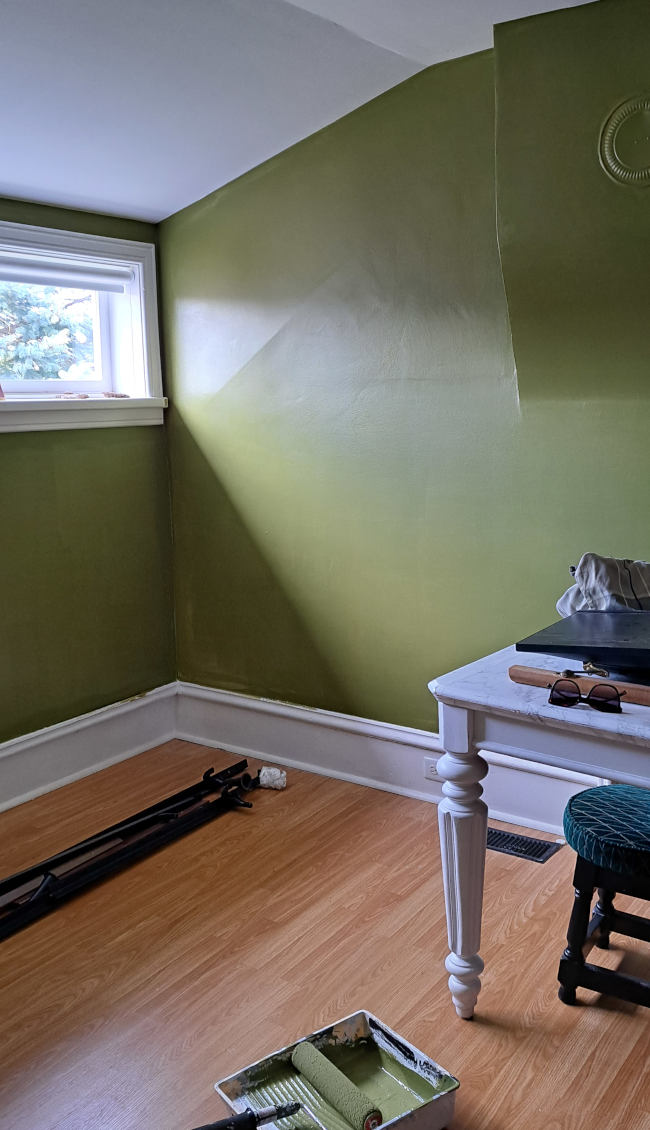 So. many. imperfections. being absolutely highlighted by the eggshell paint. I had purchased a large tin of eggshell Army Green paint by Sico paints and wasn't about to waste it all, so I soldiered through and painted 3 coats of eggshell across the office and down the kitchen stairwell. Once that was finished, I lightly sanded one wall, wiped it down [let it dry fully] then painted the matte / flat finish paint on top. And it was a massive success!
I don't have any photos of the matte goodness yet [since it was getting pretty late], but as you can see in a lot of the photos, the eggshell paint was way too shiny and no for this space.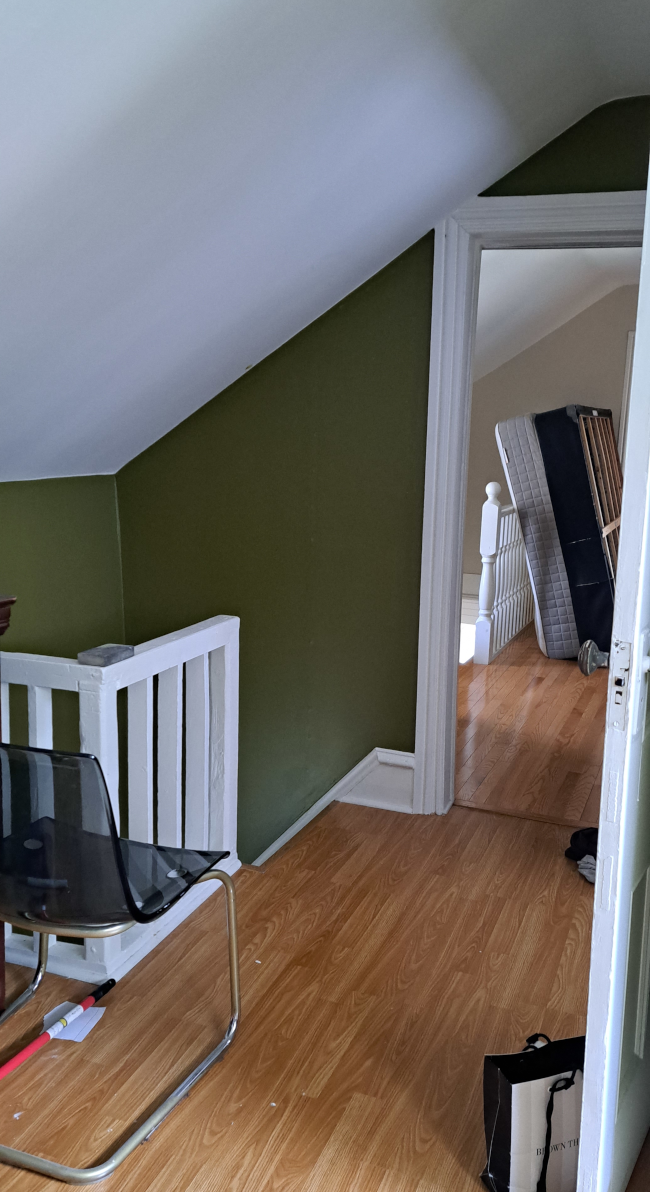 My MIL will be visiting us next week for the fist time since we moved to Canada, so my to-do list has been significantly longer than just my ORC list [paint two hallways, paint both stairs, paint all the skirting boards, doorways, doors and windows]. To say my hands are tired from painting would be an understatement. Yes, I am my own worst enemy, but I feel I've gotten over the worst of the ORC as the walls [and ceiling] were giving me the most gruff.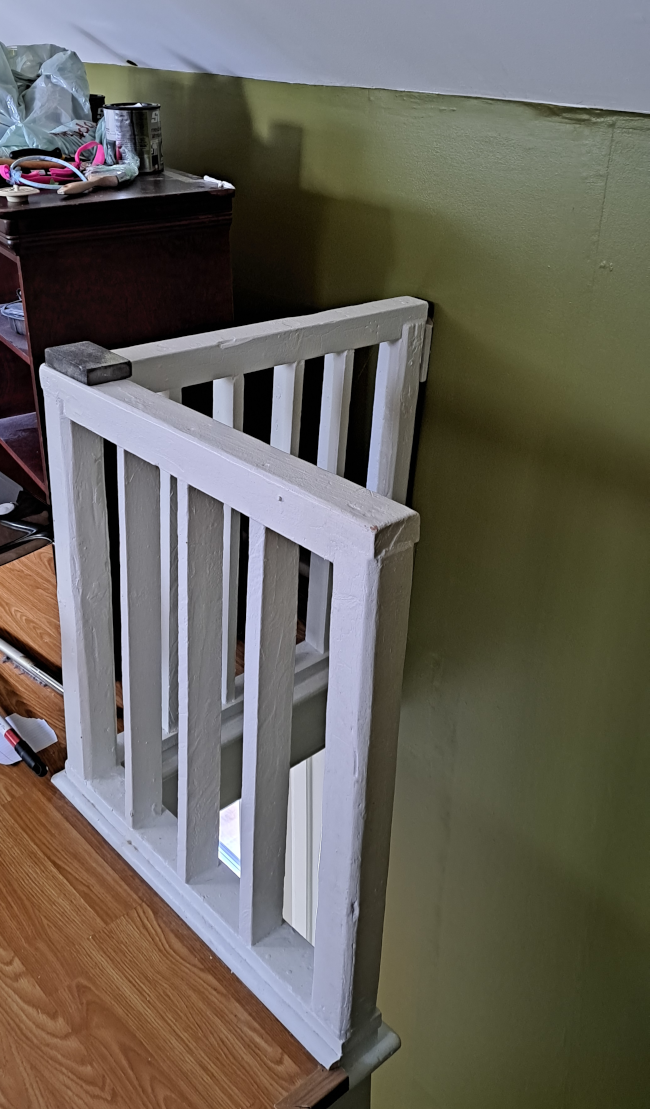 It really doesn't seem like much has been struck off my to-do list this week, but it's been the worst of it. Now the fun stuff begins! Make sure to check out all the Guest Participants this week over on the ORC link-up.
ORC SPRING 2022 TO-DO LIST:
– Skim coat / patch ceiling
– Skim coat / patch walls
– Paint ceiling
– Paint walls
– Replace / upgrade banister at top of servants stairs
– Update and reinstall handrails
– Repaint stairs [not super necessary, but I might as well]
– Install desk system
– Update secondhand tufted office chair
– Source chandelier / remove the boob light
– Source storage cabinet[s] for office items
– Possibly source and hang curtains [not sure though for either window]
– Decorate / hang artwork / overkill the space
Week One – Week Two – Week Three – Week Four – Week Five
Week Six – Week Seven – Week Eight