Yesterday Emily Henderson shared an Instagram post that actually made me utter a very unflattering sound and comment on her photo in capital letters. She shared her thoughts on what 2018's design trend would be and let us all in on Modern Victorian. And I was elated.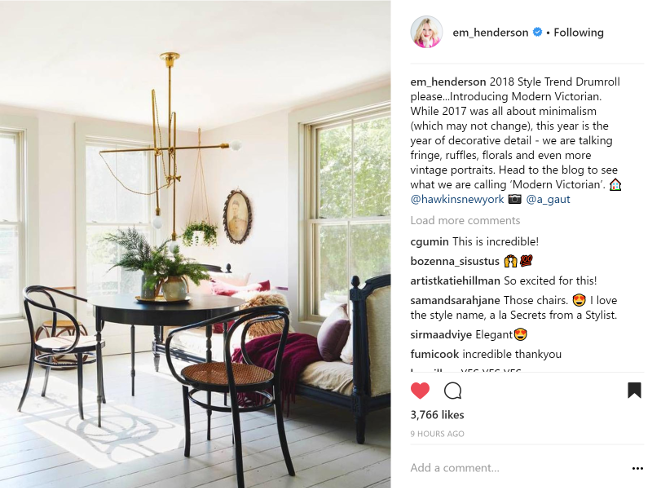 Not that I actually pay much attention to trends because if I don't like a trend I don't like it, regardless of how popular it is. However, the idea of a trend that will encourage people to buy secondhand? I can get behind that.
I love buying secondhand furniture where I can (and where appropriate) vs. brand new pieces because I feel like I'm saving something from the landfill. 9 times out of 10 secondhand pieces are cheaper than buying brand new and there's also the appeal that you're buying something that not many other people may have. I buy secondhand as often as I can. Case in point; last weekend we got a French provincial style sofa and armchair secondhand on Kijiji …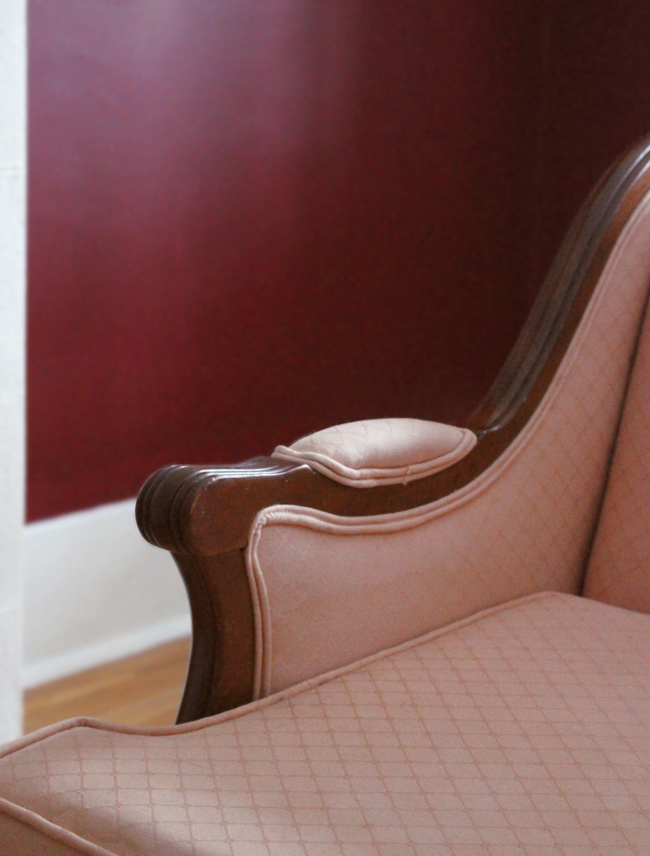 The owner of the set said that if I hadn't taken them, both the sofa and armchair would have been brought to the landfill the next day. I'm only sharing a sneak peek of it right now but WAIT UNTIL YOU SEE THE WHOLE THING! It's gorgeous. I think so at least. Now yes, it's not Victorian but it is oldy timey and I'll be the first to admit that the old pieces we have are from all over the timeline and not exactly Victorian. But it's close enough. And this Modern Victorian trend? I am more than happy to say I'm on board with it.
If you'd like to read more pieces I've written about going secondhand, here are a few …