This past weekend Dublin played host to its 10th annual
Open House Dublin
where, as you can probably guess by its name, buildings across the city that are usually closed to the general public are open with guided tours over 3 days. Most of the tours happened in the city centre, but for the most part we decided stayed local.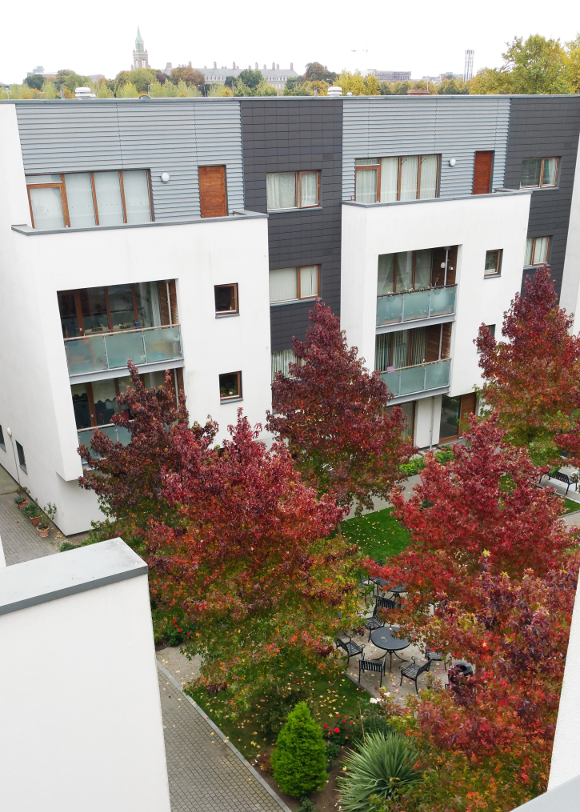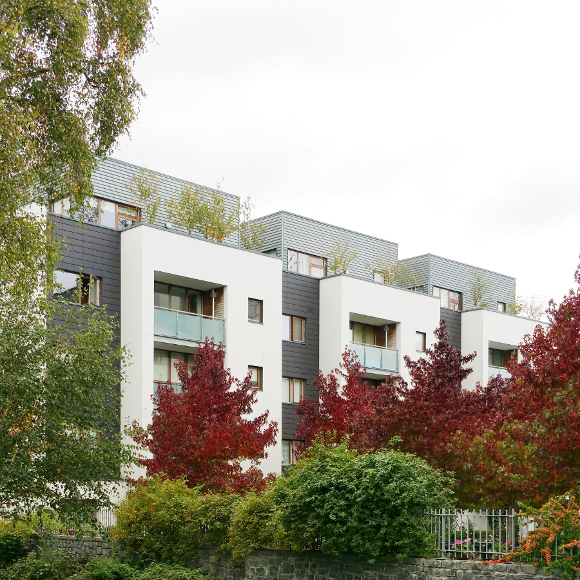 On Saturday we started with the
Memorial Court / Islandbridge Court / Sarah Place
tour which consisted of three local housing schemes [above is Memorial Court which is home to 66 apartments for senior citizens]. Robert and I pass all three buildings on a daily basis so it was interesting to walk around the grounds and be able to be a tourist so close to home.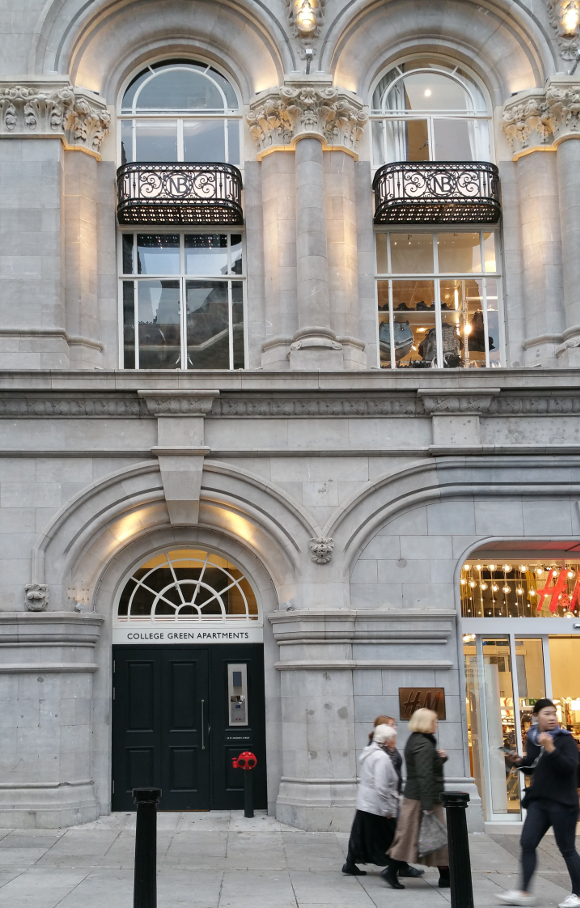 From there, we hopped on a bus and headed into the city centre [where the majority of the Open House Dublin tours were] to check out the
College Green Apartments
. Unfortunately, after standing in line for almost an hour we were told the queue ended with the woman standing directly ahead of us. I was dying to see the recently refurbished apartments [you can see
here
] so I could daydream about owning one and feel horrible about my own life in general. I suppose in the long run, they were saving me from myself. Silver lining?
On Sunday there was a tour of
Inchicore School
which underwent an upgrade last year. I spent most of said year craning my neck to see what was being built behind that behemoth of a wall, so I was looking forward to going in. The old schoolhouse against the new building was really amazing and they worked so well together when it was broken down and explained by the architect. My photos do it zero justice …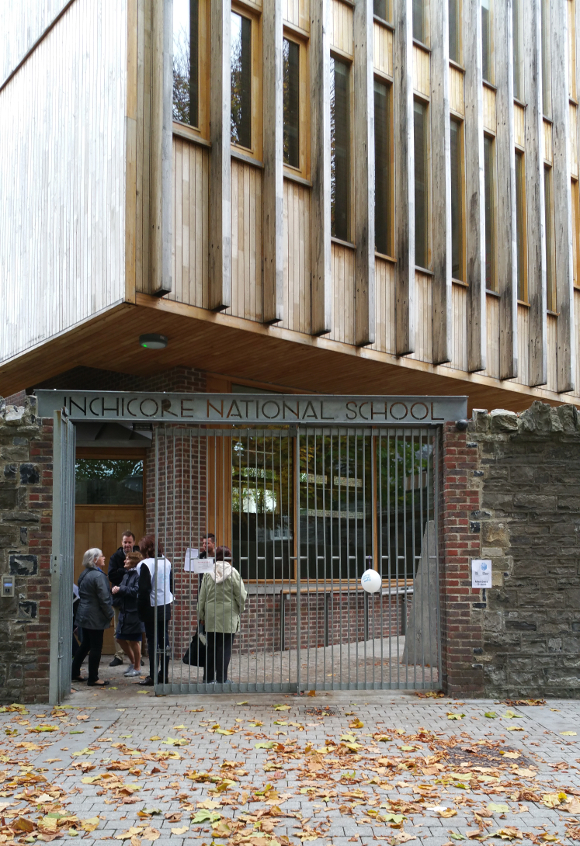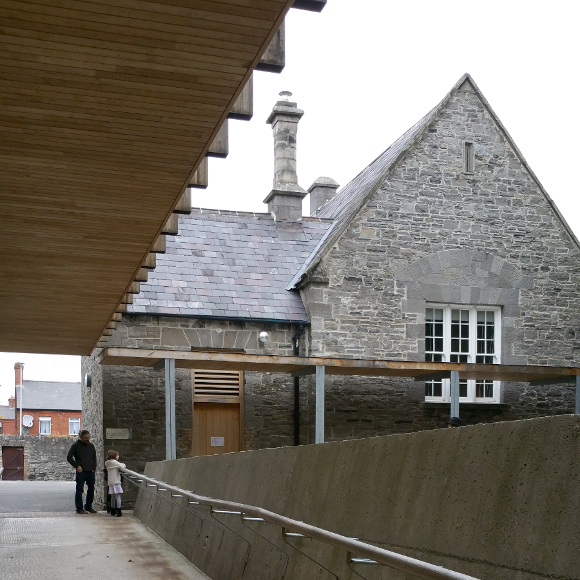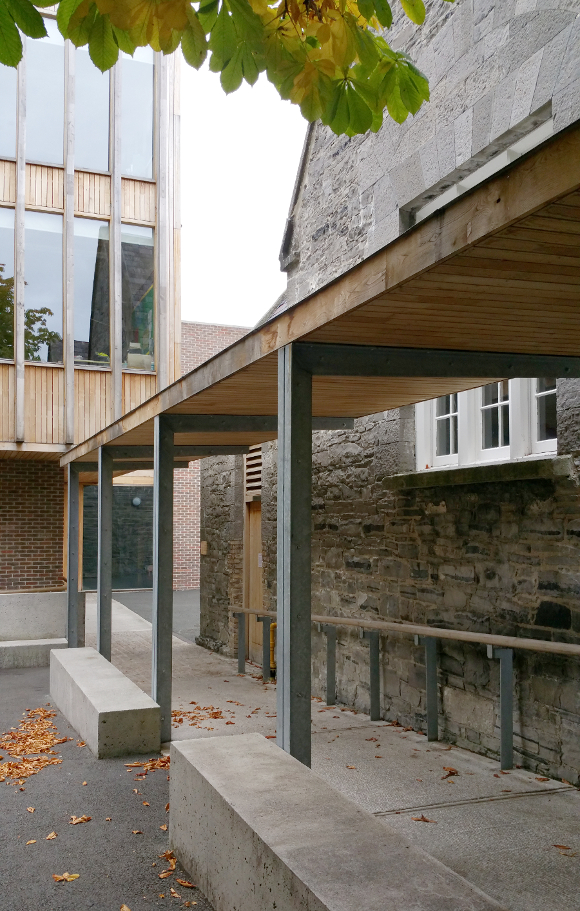 The original schoolhouse [which I failed miserably to get a decent picture of. It's a beautiful building] was built in 1853. Due to population demand it became necessary for additional space to be added to the school, so in the back corner of the grounds a 3 storey building was constructed to house 6 extra class rooms and a hall [aka, gym] on the ground floor.
With huge chestnut trees on the property and a public park across the road, the area doesn't feel as stark as my pictures may portray. One of the architects gave us a thorough tour of the premises and it was a real treat to learn more about a place I've been eyeing for so long. I mean, look at that view from the classrooms … Robert and I literally died.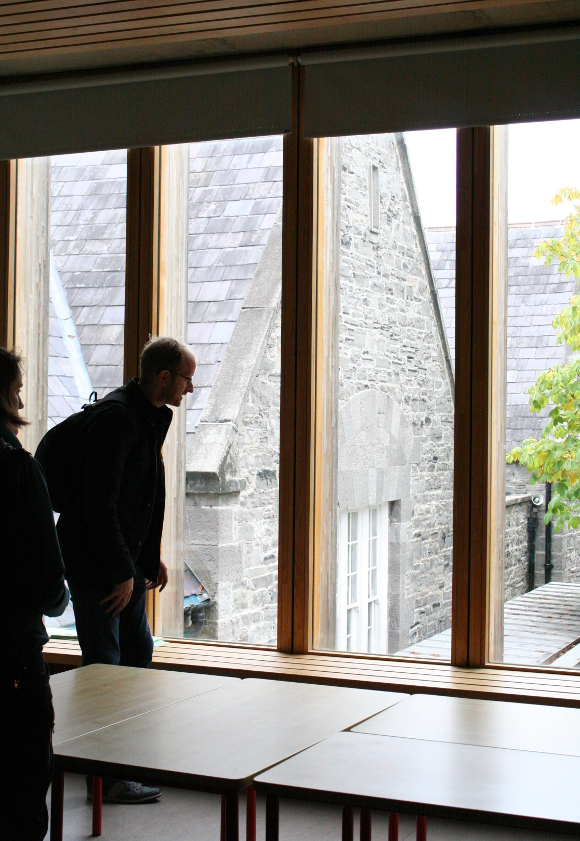 It was a bit of a shame that out of the 5 buildings we visited [3 in Islandbridge, one on College Green and Inchicore School], we only got into one building. Inchicore School was a real treat and such an inspiring restoration job coupled with an environmental and well-being-conscious new build. It was a lovely weekend exploring in our own backyard. Next year we'll sure to get out and see more. MOAR!