For our 5 year anniversary we went to Killarney for a much needed mini-break. While we were there we just had to visit
Miss Courtney's Tearooms
since it came so highly recommended by not only my parents who had been there this time last year, but as well as
RTE's Nationwide
.
This delightful tearoom was established in 1909 when Miss Margaret Courtney first launched her business and since then, it has been run by four generations, to present day owner Sandra Dunlea. The tearoom was revamped in 2008 giving it a lovely and light new lease of life.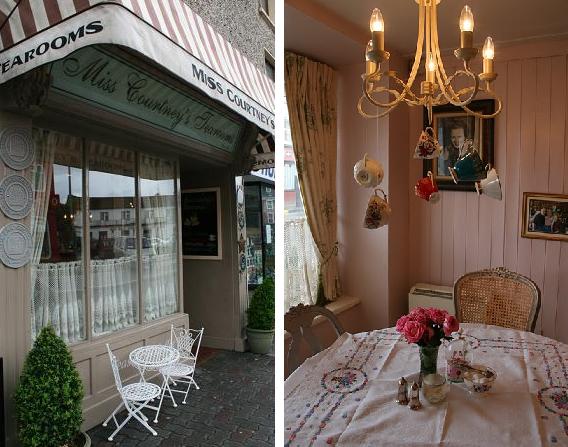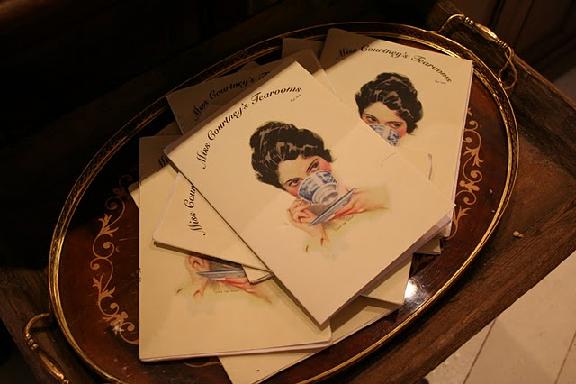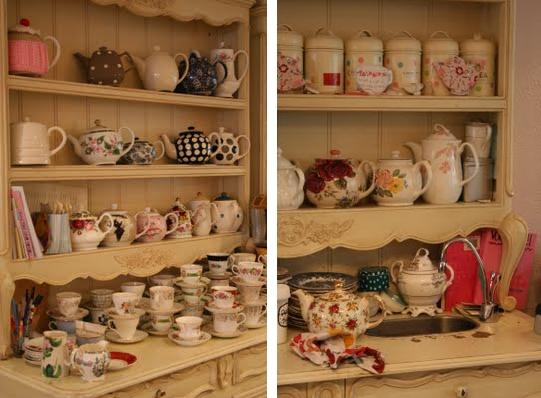 A juicy selection of vintage mix-and-match tea sets and tea pots. Four shelves of delicate eye candy. I really don't know what it is about vintage china, but I could look at it for hours. And more importantly, I like when it doesn't match.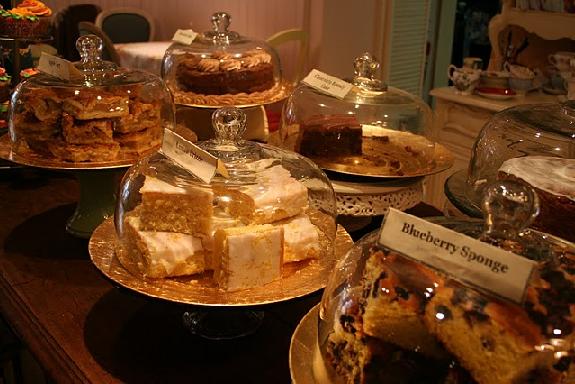 Scrumptious baked temptations at the till.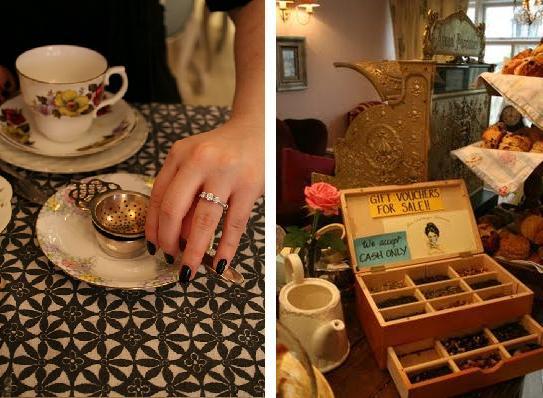 Along with lapping up the yummy atmosphere, we enjoyed lovely fresh scones topped with jam and cream – to die for. My fiancé* had a pot of tea – I mean old school tea – with tea leaves. On the back of the menu was a detailed walk-through of how to read tea leaves. It reminded me so much of my grandmother.
*That's right! No longer my boyfriend. I never remember to refer to him as my fiancé though. I regret to inform you my blog will be bombarded with wedding crap from now on.