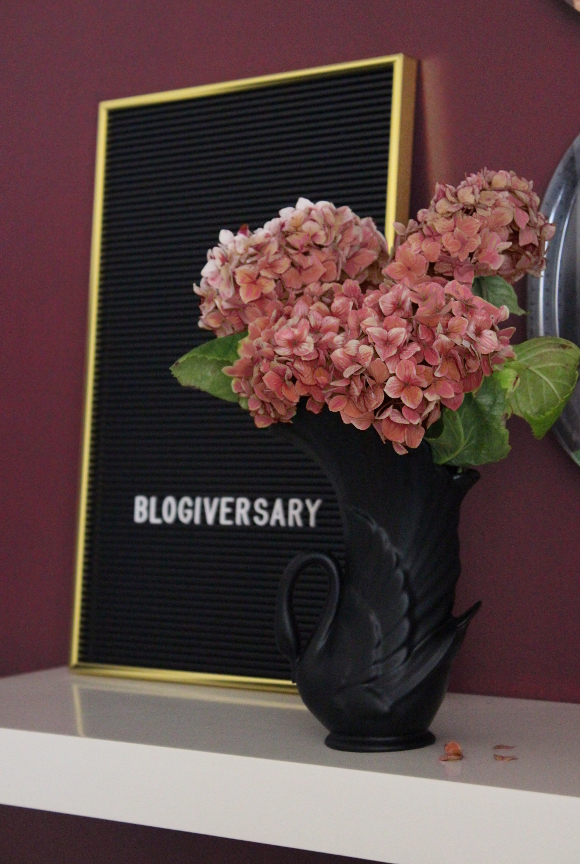 We've been so busy over the last few weeks that I completely forgot my 7 year blogiversary. I'll be honest and say that it doesn't feel as big of a deal this year [since I'm being kept very busy by our baby boss], but it still is an important date for me. So many projects an opportunities arose thanks to my blog, and I've met so many amazing people through it. It's weird to think where I would be now and how different things would be if I hadn't sat down that afternoon and decided to start a blog.
Last year I didn't write about my blogiversary because I was heavily pregnant, and thanks to illegal levels of hormones, I didn't have the energy or want to write about it. This year though, even though I'm late writing about it, I still remembered. And more importantly, I'll be celebrating with our own little Hydrangea Girl this time around.
Thank you for reading over the past weeks, months or years. Even if it's just been every once in a while.