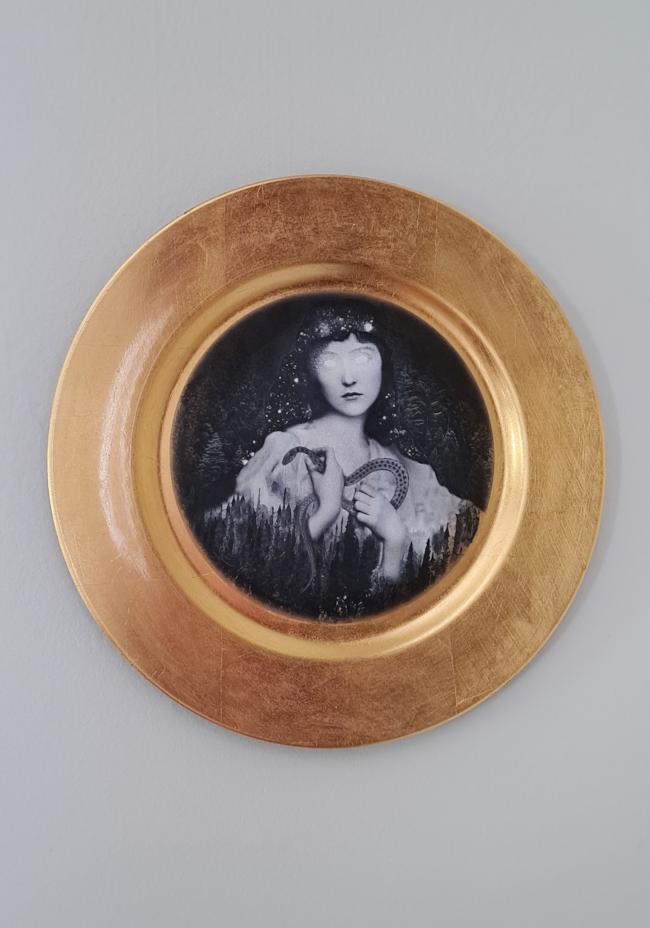 A few weeks ago I added a new piece to our plate wall and it's so perfect. I've been following Margaret, Wolf Dottir, for ages on Instagram and I've been wanting one of her pieces to add to our plate wall for just as long.
Recently we sent a few messages back and forth as I loved her The Great Mother plate [which was out of stock at the time], so I asked if she had any other plates she would be willing to print her Great Mother artwork on [yes, Margaret is a talented artist as well plate technician (is that even a term? Well she is)] another plate. A week later I had my hands on this custom piece and it has perfectly bridged our plate wall to a second dining room wall.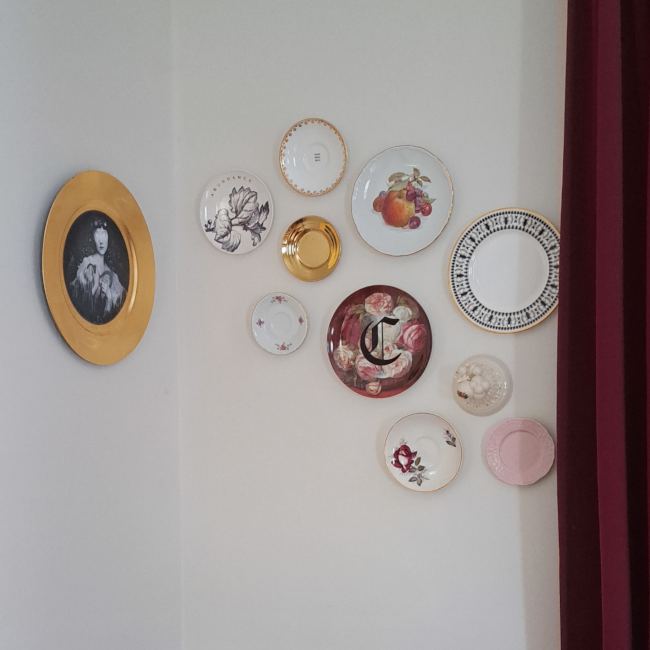 I'll include below an updated legend of the other plates included on our wall, as they've moved around a bit since I last blogged about our wall.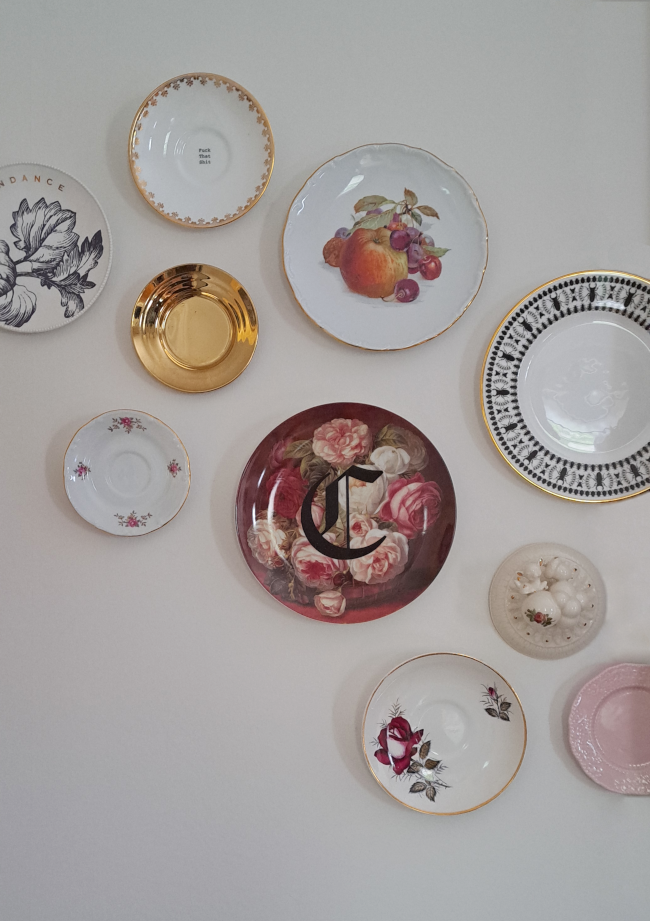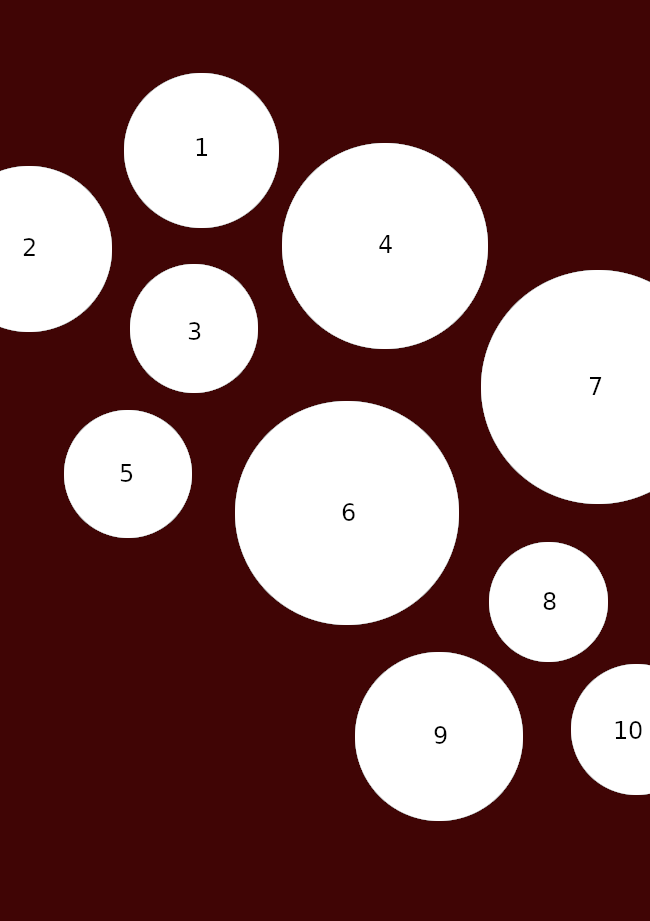 SOURCE LIST:
1. Fuck That Shit decorative plate by Lou Brown Vintage
2. Thrifted 'abundance' plate from Value Village [extra points if you get the SNL reference]
3. Thrifted gold plate
4. Thrifted side plate from Value Village
5. Plate left in our Lower Town apartment by previous tenants
6. Thrifted plate from Value Village, added a sparkly black gothic 'C' using my Cricut
7. Insect Mandala side plate by The Curious Department
8. Bubble wall sculpture by Lana Filippone
9. Thrifted tea set from a charity shop in Dublin for our wedding
10. Plate left in our Lower Town apartment by previous tenants
I love adding more pieces to this corner and can't wait to see where I find my next plate.