If your first reaction to reading the headline of this post was, "wow, it must be a slow news day if you're writing about curtain rods", then you wouldn't be far off.
There are so many little projects I want to start on our house, but I never know where to start. I am not afraid to admit I don't have a clear design plan yet for our home, and for some reason I feel guilty. Maybe from seeing bloggers move into a home and within a month, their whole house is redesigned. No thank you, that's not me, and I'm learning it's okay to be doing design slowly. One of those slow design decisions recently was looking for a beautiful set of curtain rods for our dining room.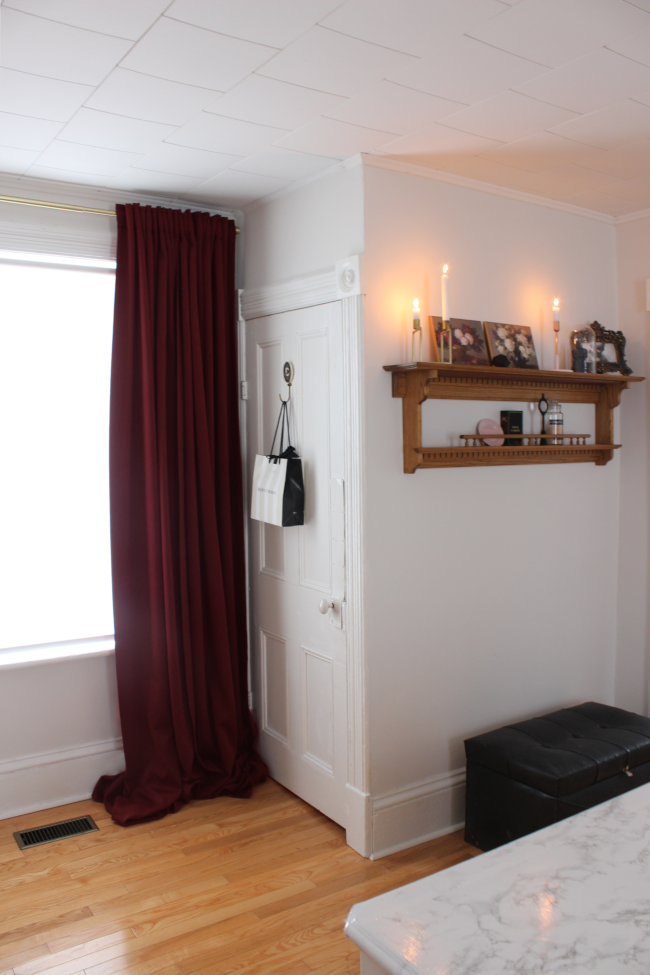 By this point you will probably not be surprised to hear that I first looked for a long time for some curtain rods secondhand online. I searched and searched, but I gave up because the secondhand curtain rods I did find online were …
Cheap, low quality or made of plastic
Wildly overpriced [some people need their heads checked]
Didn't fit our window dimensions
Couldn't find more than one of the same style
Straight up fugly
I tried my best, I did. But I gave up and started looking online for some alternatives. If I was going to buy new curtain rods, I wanted them to be sleek and really lovely. I found the brass finish Umbra Cappa [which sounds like a fraternity from Monsters University] curtain rods from Home Depot at $30. I took a chance and ordered two rods; one for each window in our dining room.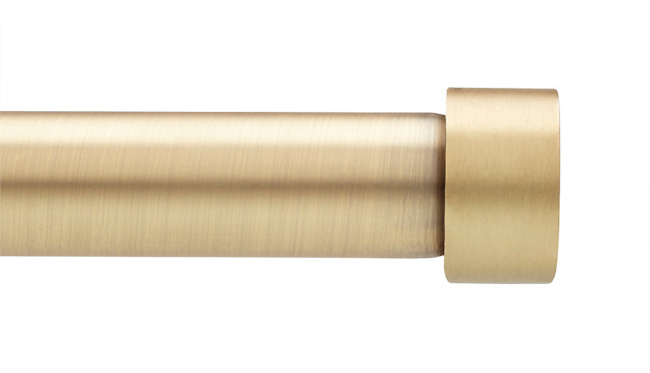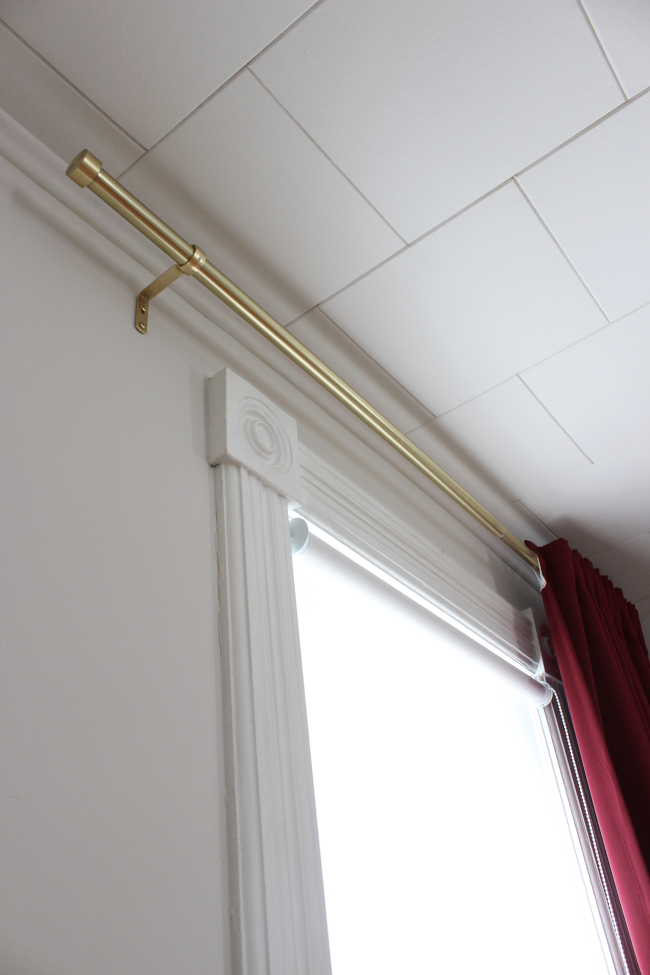 We collected them from our local Home Depot and I immediately hung one set up by our basement door. I hung our IKEA curtains [I don't think they sell them anymore so I won't try and link to them] and I think they look so perfect. It's a really subtle addition having brass curtain rods in our dining room, but a detail I completely love.
I will conclude this post with a quote from Robert:
"You're going to hang curtains? But we already have blinds on the windows … Isn't that enough?"
Bless.