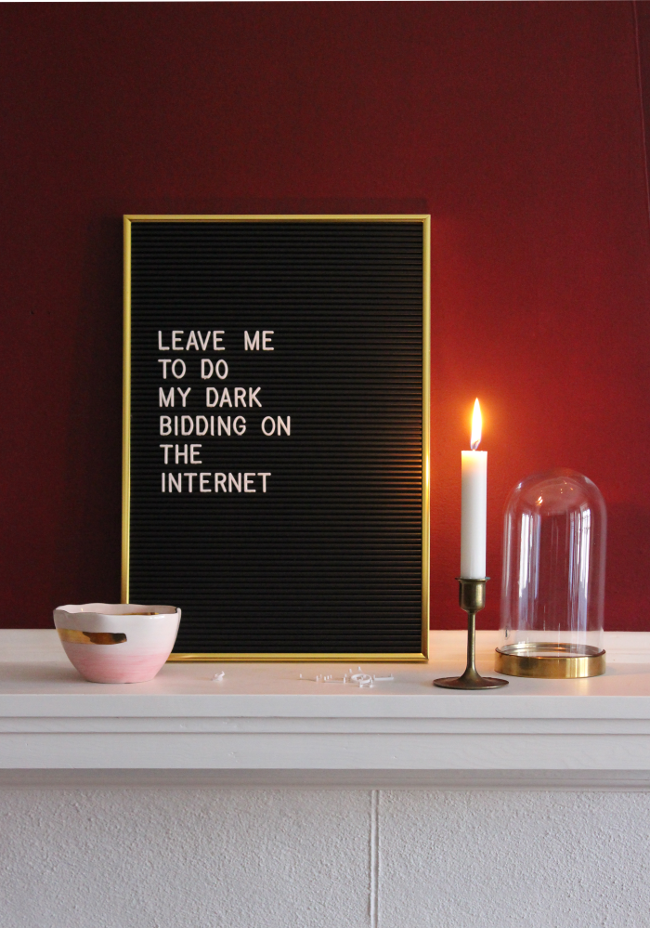 I'm very pro-buying-secondhand and for the most part it's all I tend to buy. I'd even go out on a limb and say close to 80% of the design pieces I own are thrifted or nearly new. But this week Robert and I bought a very big not so secondhand piece.
It's something we've been thinking about getting for a long time. We sat and thought about it for a few months, weighed up the pro's and con's and carefully considered our options. I even put it in a Google SketchUp model. And last night we finally bit the bullet and ordered the thing! I can't wait to share more once it arrives in a few weeks*, so for now all I will say is it is beautiful and I can't wait to see it IRL. And what better excuse than to put one of my favourite What We Do In The Shadows quotes on our letter board.
Shop this look!
*My vagueness is down to me being worried that us finally buying the thing is now jinxing its arrival. I don't understand my brain either sometimes. I've also missed writing short little casual blog posts, so here's a little pointless one to start.