It's already week two of the One Room Challenge! I don't have much to show since sharing my dining room plans for Week One, but I am getting close to deciding on a wall colour for our dining room, the track lighting will be removed later this morning and the chandelier will be put up which means I'll be able to start the daunting task of painting the ceiling. And coming to terms with the fact that it'll probably need 3 coats of paint [like in our living room].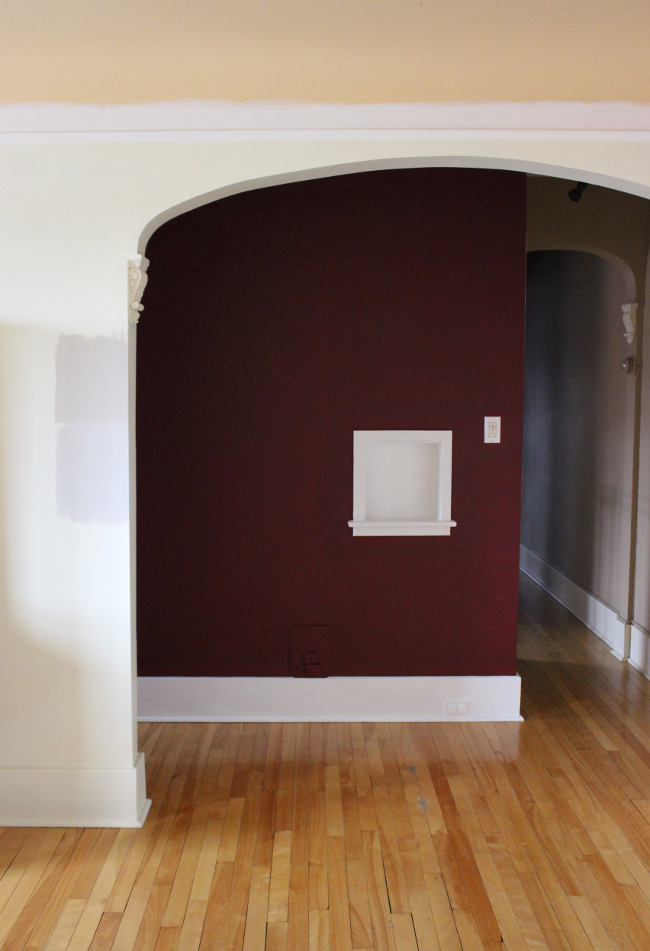 I painted the picture rail white ahead of repainting the ceiling and also painted the hall wall in my favourite Classic Burgundy on Sunday afternoon [it looks very dark here as it was a dull day]. Then on Tuesday evening I visited Home Depot to get paint samples for the main dining room colour. I looked at CIL's range of warm neutrals and picked up tester pots of Fossil Grey and Smooth Stone.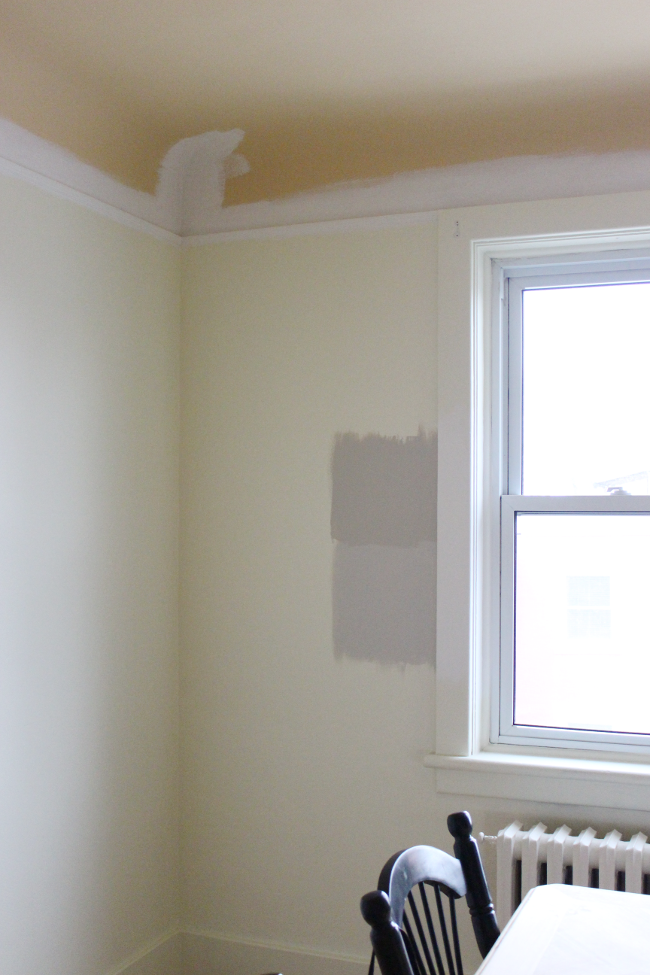 Both shades are warm shades of grey, but I'm not 100% on either of them. The darker greige, Fossil Grey, is more of the right colour I'm going for [vs. Smooth Stone which looks bluer], but I want to go for a much lighter version of it. That means more tester pots, but I'd rather that than buy 3.5L of the wrong colour. Which I very nearly did on Tuesday when I was looking at paint swatches [due to tiredness and an acute case of hangry].
Once the ceiling and the walls are painted I really can't wait to try out my Coal Black pot of Fusion Mineral Paint on our dining hutch. I'm really looking forward to trying out distressing techniques on it and I might even paint a second piece in the same nearly-black shade.
I didn't think to share these last week, but below are a few images I've pinned over the past while that are the same vibe I'm hoping to create for our dining room; warm, inviting, relaxed and fancy. Meaning, I hope to god a few coats of classy paint are going to make up for the fact that I've been teaching our almost-18-month-old fart jokes instead of the alphabet.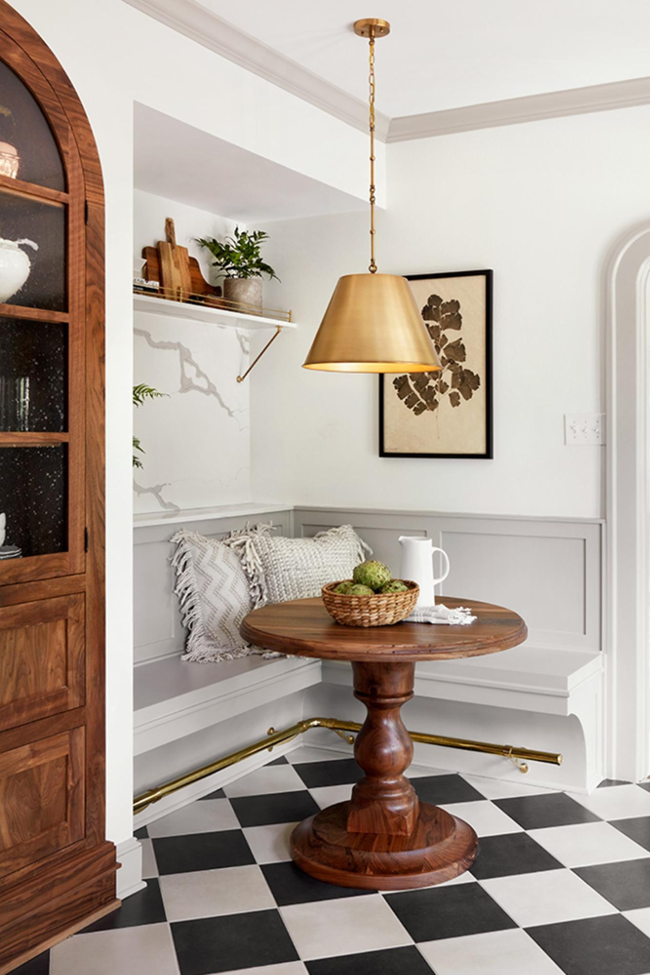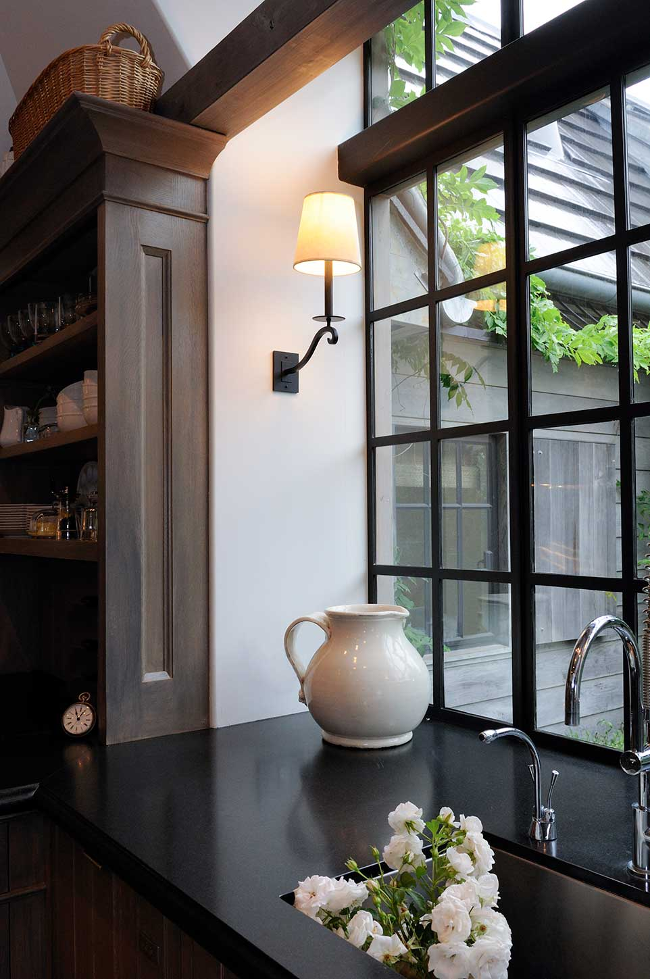 I'm hoping to decide on a paint colour within the next week and at the very least have the ceiling painted before Week Three. If not, then I might start to panic as we'll already be halfway through the ORC. No pressure. Just pick a colour.
If you're curious, you can check out the full list of Guest Participants here! There's a seriously good group of participants this spring.
Week One – Week Two – Week Three – Week Four – Week Five – Week Six
Image credits – neutral nook and dark kitchen.