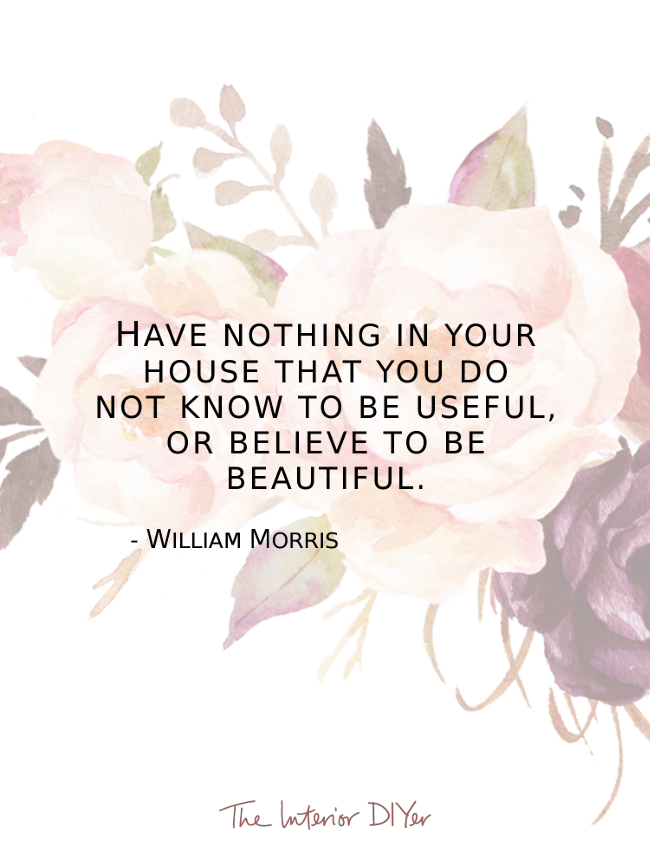 This is not the first year I've shared this list. Or the second. But every spring I can't help but feel like decluttering all of the things and start to get ready for warmer weather. I'm [yet again] sharing a list of the tricks I've used for four years now and still use to this day, every day. These are what work for me and keep me decluttered in my brain and IRL. Adapt them to suit you in whatever way you like …
THE BASICS – my original spring decluttering blog post from 2014 is the best place to start. I wrote about my top five tips for staying motivated while decluttering and how to not fall off the wagon.
THE BASICS 2.0 – the following year in 2015 I wrote five more tips on decluttering to give you an extra boost if you're feeling overwhelmed as well as touching on the mental health benefits of decluttering; something that's really important for me.
THE EARLY BIRD – since writing about it in 2014, I've done my 10 minute morning tidy routine every day … up until I had Cora. This now works for me in the evening after Cora goes to sleep so when I wake up in the morning we're ready to start the day and I don't start the day overwhelmed by dishes. Either way, 10 minutes of tidying will keep you on top of things and in the long run will save you time and energy.
DAY-TO-DAY – my two tips for staying organised on a day-to-day basis and it's something I strongly think everyone should practice; using a diary [whether digital or paper] and religiously organising your inbox.
EXTRA READING – I interviewed Sarah Reynolds of Organised Chaos for Image Interiors & Living a few years ago and we got very nerdy about organising. You can check out the full article here – Cut the Clutter: six steps to a calmer, cleaner, happier home.
Bring on the spring decluttering.