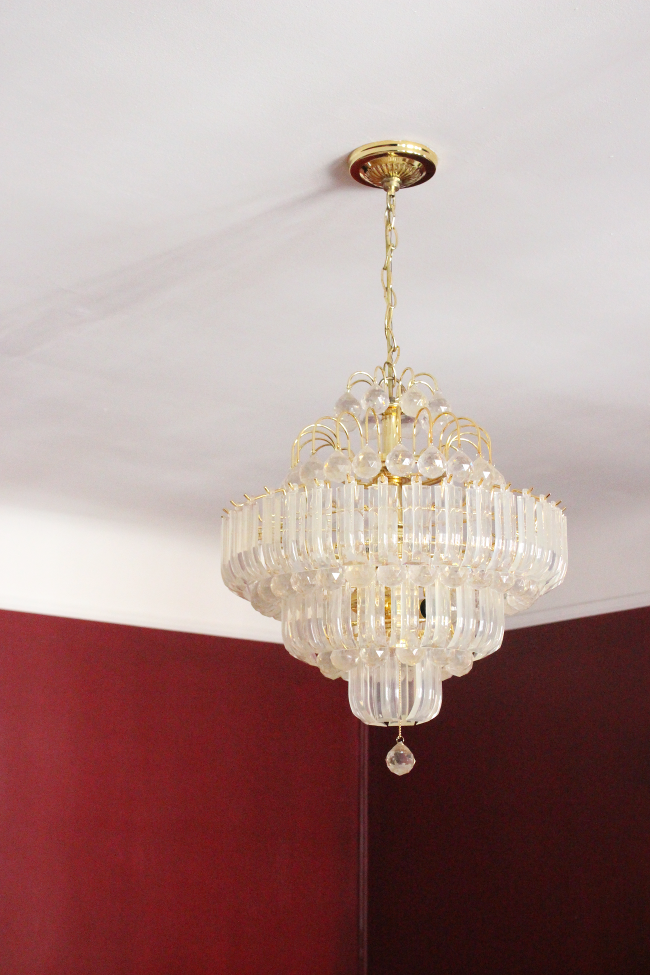 Our Lower Town apartment is full of track lighting. The living room, hallway, dining room, Cora's bedroom and the kitchen all have track lighting. I'm not shaming track lighting entirely; it does have a place but I don't think its place is the main light source of any room. As you can see in the picture below, this was what the main lighting in our living room was up until this week. A giant strip of track lighting that was haphazardly aimed at the TV, the door to our front porch, and three random areas on the floor. It wasn't great and depending on where you sat, you'd either get a face full of light or it would be so dark at night that you couldn't see what you were doing.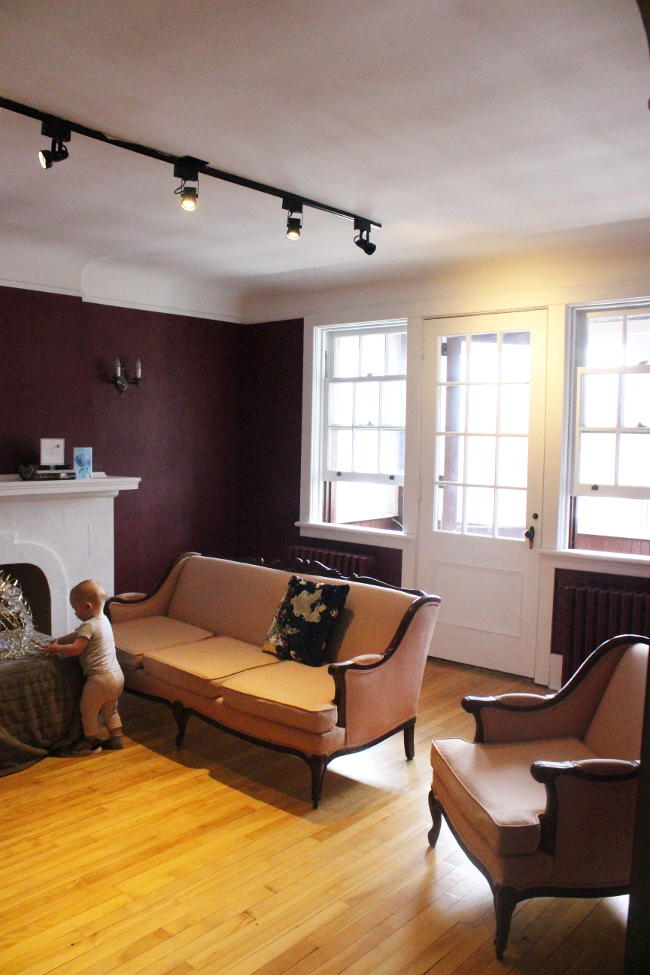 I know I could just reposition the lights to suit specific areas, but overall as a room, having track lighting in this way was not working. So I took to Kijiji to find a new [to us] light.
I searched for "chandeliers" for a few weeks [you'd be amazed at what some people's definition of a chandelier is] and finally came across this beauty. I know it's not everybody's cup of tea but the combination of gold finish, size, fancy shape and warm acrylic 'crystals' were exactly what I was looking for! It was advertised as $70 which sounds like a lot of money, but when you consider modern looking pendant lights I found elsewhere online were going for upwards of $120 on sale, for us, this was a total bargain. It was full of character and just what I was looking for. It also came with all the original light bulbs [two of which I've removed because we just don't need 6 light bulbs. I'm hoping to get more energy efficient bulbs soon].
I took all the crystals off, washed and dried them and Handyman Dave came over last week to hang it and do all the electrical gobbledegook [something I'm terrified of and won't do].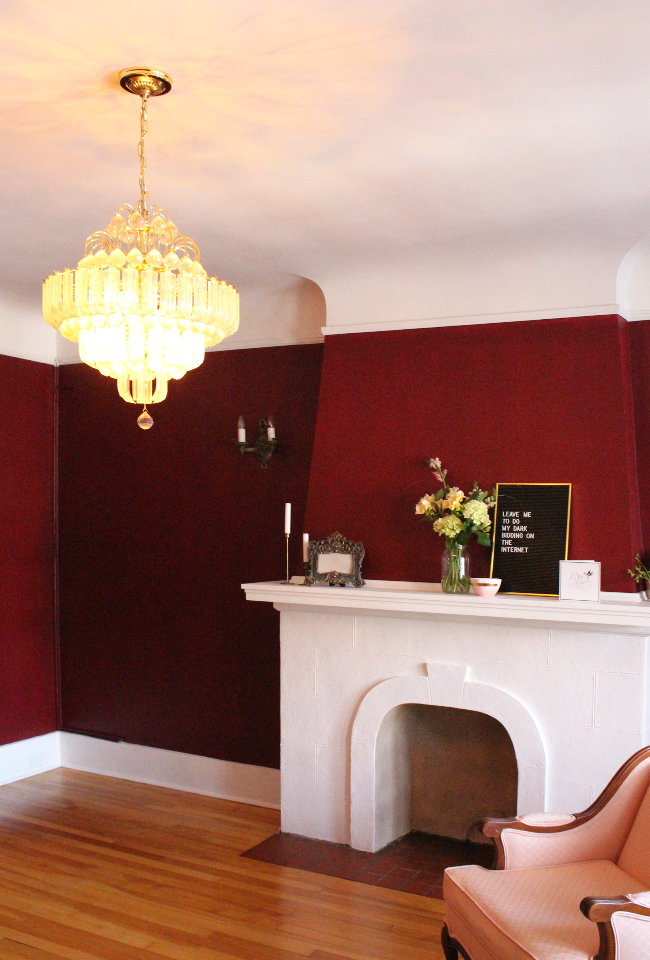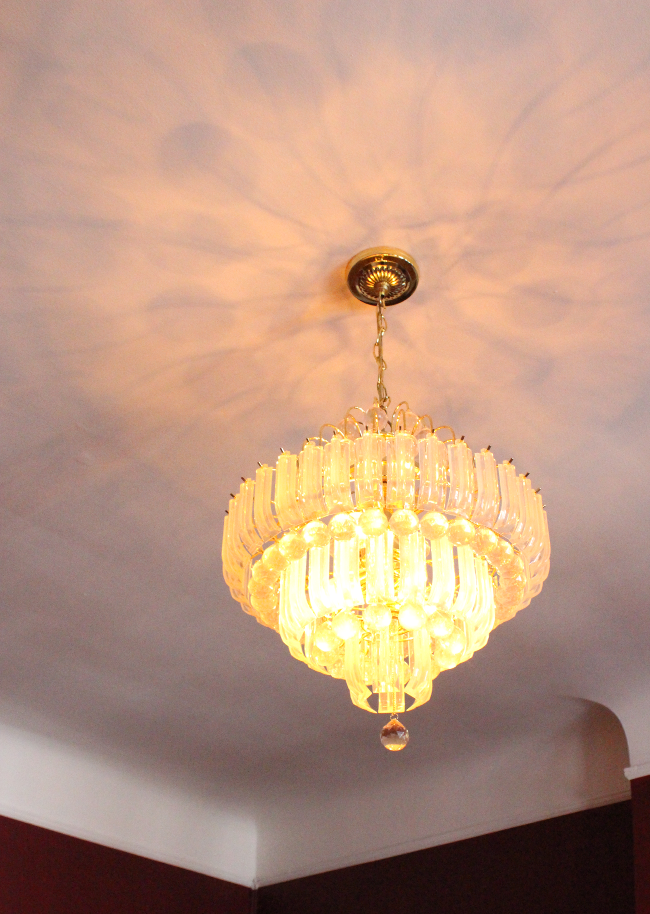 I patched over the holes and repainted along where the track was [it was this colour underneath] and the room immediately felt so much more welcoming. The living room feels cosy at night and with the dimmer switch, the chandelier looks about four different levels of fancy.
I could have bought a new chandelier but I knew that if I waited long enough, a perfect light would come along on Kijiji and not only at a better price, but secondhand too. Yes, I will be buying some new lights for certain rooms in our apartment but I knew a modern light wouldn't look as good in our living room.