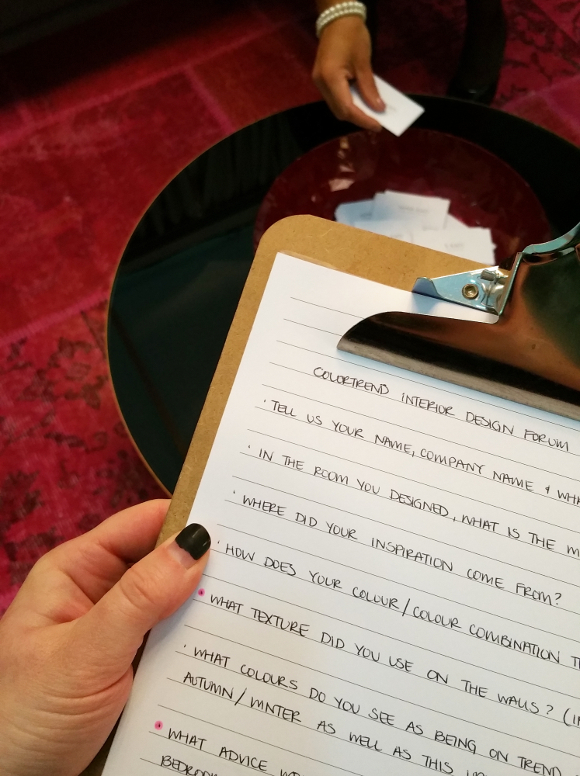 Let's not focus on how haggard my hands are. #DIYproblems
For the second time this year I was asked by
Colortrend
to conduct video interviews for their Interior Design Forum room sets as part of the
Ideal Home Show
. I did the same interviews earlier this year during the spring exhibit and found it great experience to see the goings on behind the camera. I was more than happy to help this autumn by interviewing some exceptionally talented designers and of course, oogle at their room sets.
I couldn't resist sneaking in a photo [or twelve] between takes of the fantastic room sets this years' show had to offer …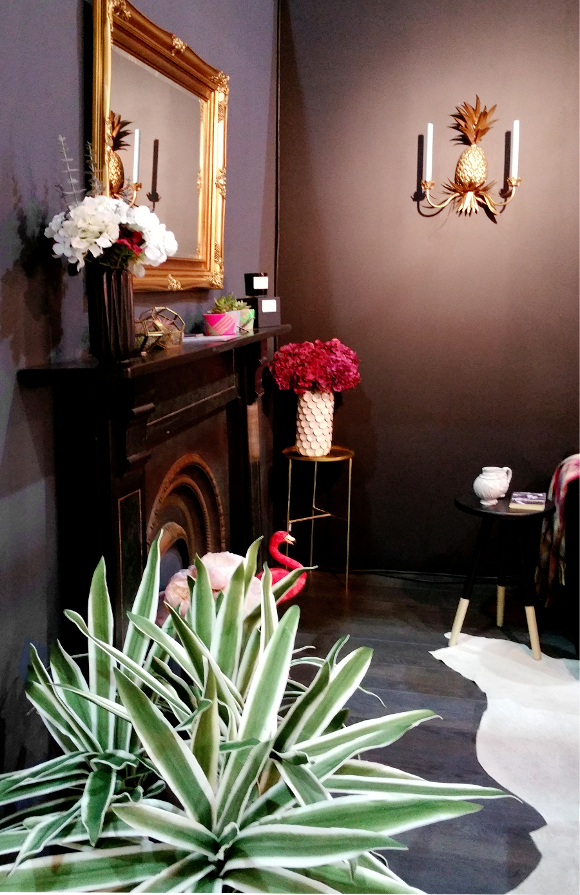 The
Dust
girls did not disappoint with their dark design, pops of colour and jungle of faux flowers. Ladies after my own heart.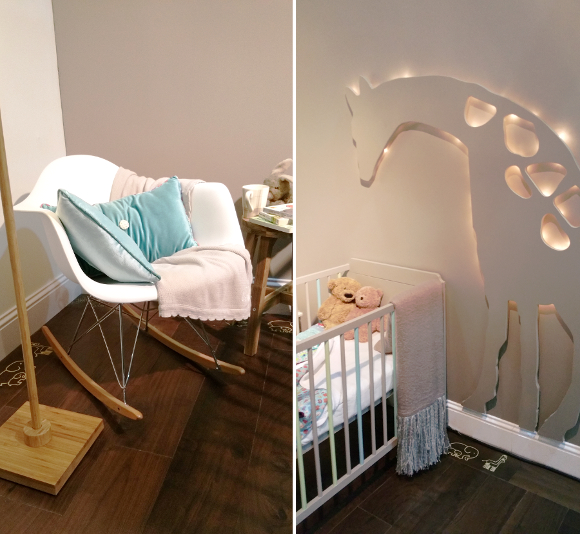 My college wife Catherine Murphy and her beautifuly whimsical nursery. Check out the laser-cut wood flooring and the bespoke giraffe night light. Srsly.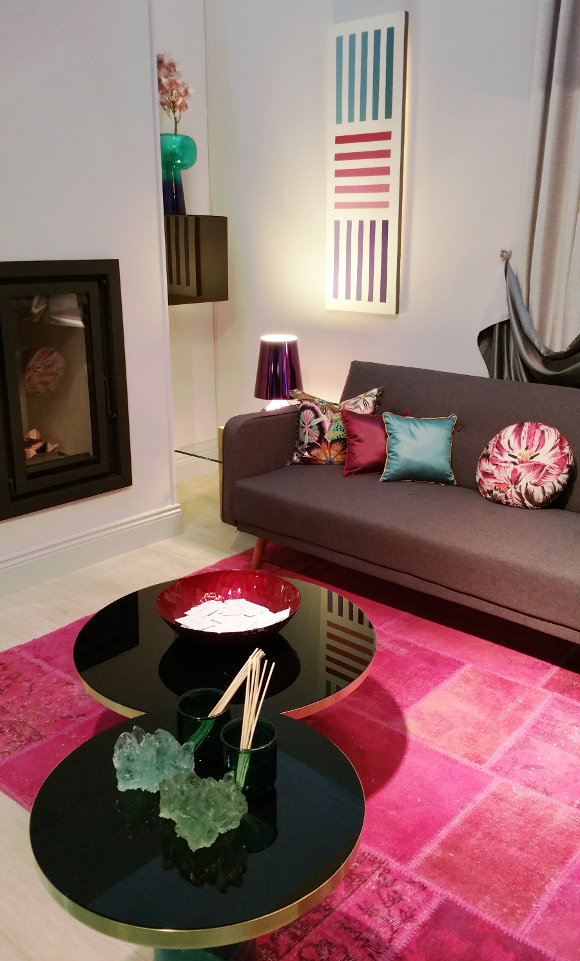 Nina Kati
's feng shui living room had shades that did not disappoint.
I also had the opportunity to interview Roisin Lafferty of
Kingston Lafferty Design
about the
DFS show house
her and her team designed. Roisin took me on a tour and I proceeded to tell her how much I hated her and her mad wizard design skills. This is a
show house
, people. The entire set was built from the ground up in just 2 weeks …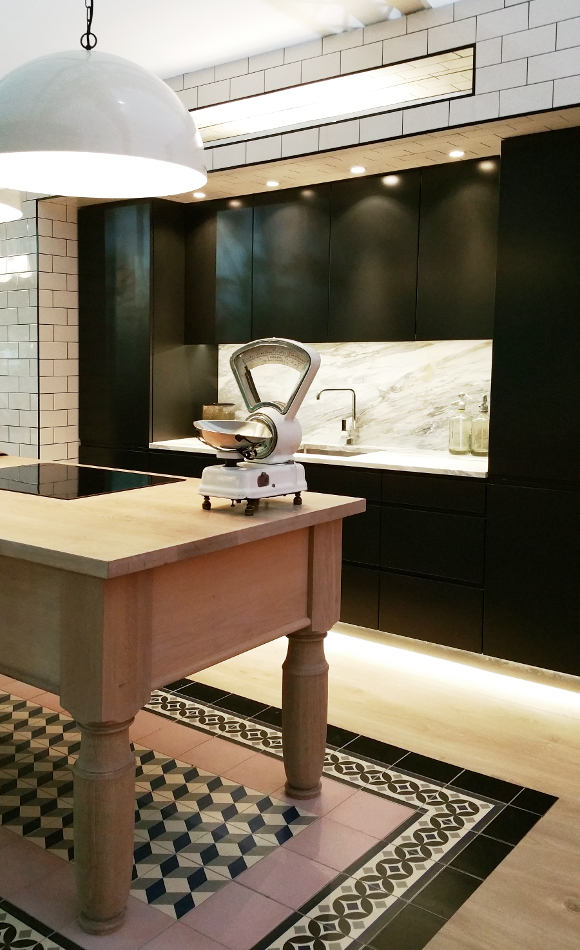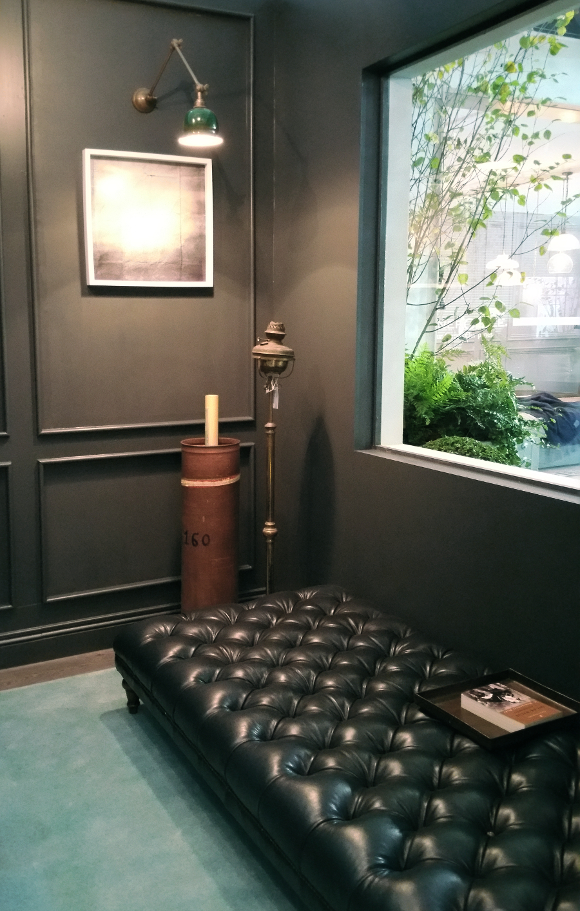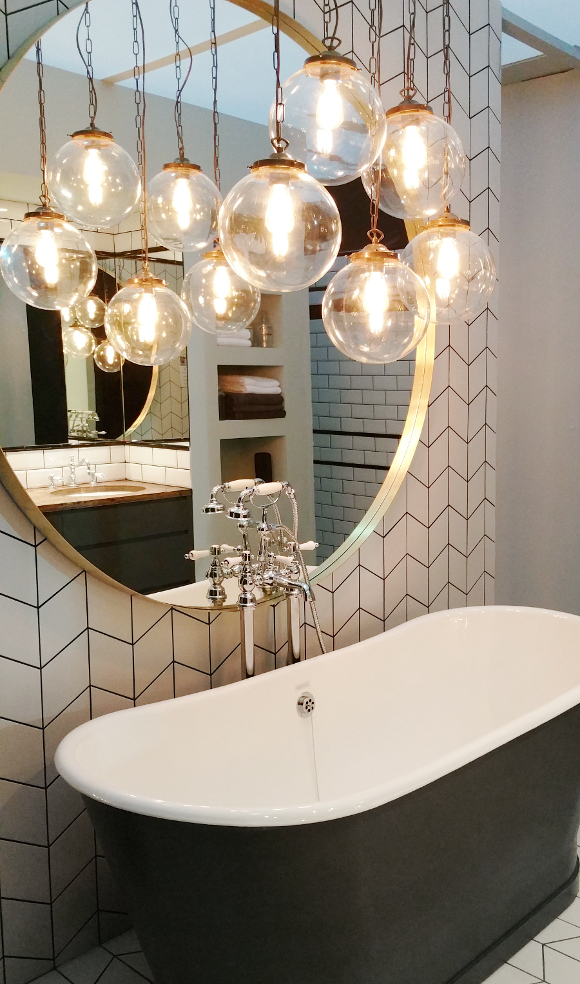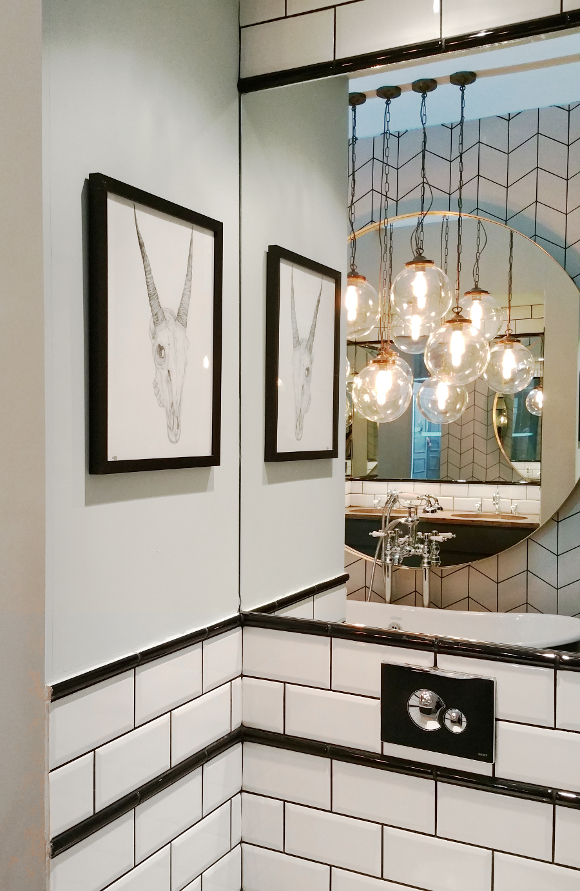 Kitchen, study, bathroom and bedroom. That bathroom in particular needs to happen in our future when we grow up and have a real life home #Goals. I'd strongly suggest you check out the whole process from start to finish on Roisin's
blog here
.
The autumn Ideal Home Show was a real treat. I find it so inspiring for getting the creative brain juices going. When you're among such incredible designers, it's really hard not to.
p.s. I was armed with only my phone for taking pictures, so please excuse the shoddy quality. My pictures don't do nearly enough justice to all the room sets. Trust me, they were all amazing.