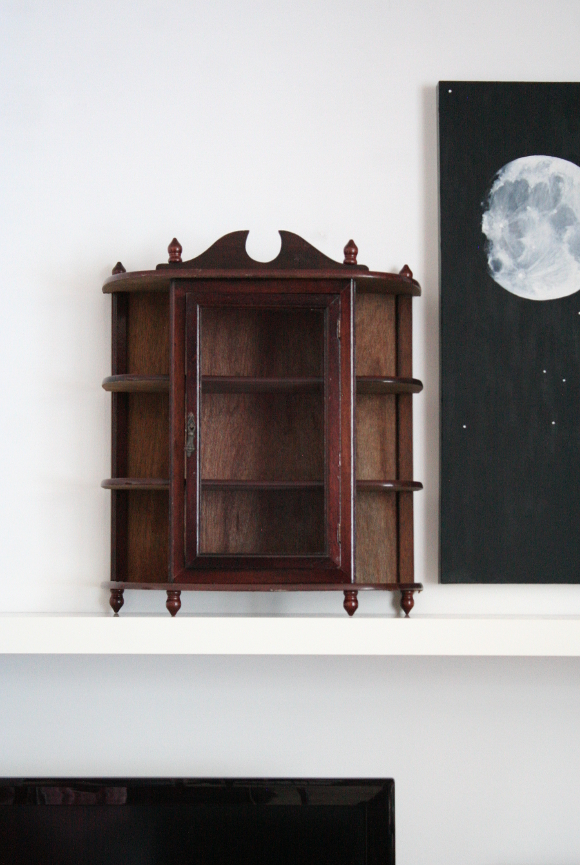 For my birthday earlier this week I was gifted this little gem of a curio cabinet from my parents. It's an adorable piece with lovely details. It has a faux mahogany finish on the shelves but as you may or may not be able to tell, the back panel hasn't been finished to the same standard and the shelves are chipped here and there. But my question – do I paint it or leave it as it is? To my surprise, my parents immediately suggested "it would look lovely painted black!". I was surprised by their suggestion considering they're forever trying to steer me away from black to, well, practically any other colour in existence. So when they suggested I paint it black I was pleasantly surprised.
What pretell will I be filling said cabinet with? I mentioned a
little while ago
making the move to becoming a Level Nine Crazy Cat Lady by having a collection of
Sylvanian Families
kitties. As it happens, I got not one, but
TWO SYLVANIAN KITTY FAMILIES
for my birthday and I was so excited that I cried [they're just so cute and I get emotional over cute stuff. Please don't judge me]. I can't wait to fill my cabinet with them. And for all our future visitors think I'm insane.
So what do you think? To paint or not to paint? We're expecting a lot of rain this weekend [yay] so a little painting project could justify being indoors all weekend. Now I can't stop thinking of its gothic potential!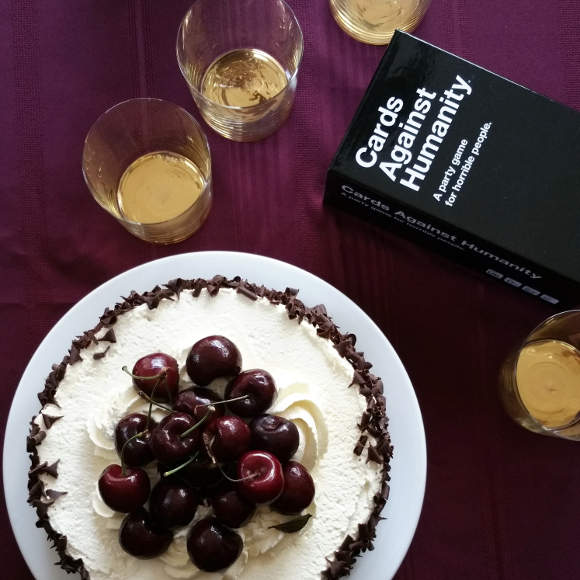 As for my birthday; Robert surprised me with a stay at
Powerscourt Hotel
for the last night of my 20's [seriously fancy], then on my birthday we ate black forest gateau, played
Cards Against Humanity
[thank you again,
Kimberly
!], drank way too much sangria and spent the day in inappropriate levels of hysterics. It was amazing.