Happy St. Stephen's / Boxing Day! I hope the festive season is treating you well. Although Christmas has come and gone, I like to think we're still in the thick of the season. It can't all be about one day. Pour example, hubby and I always have our own mini Christmas, as we've always spent the day itself with our own families. He spoiled me with some truly thoughtful surprises this year.
Serious brownie points for a personalized present, even if in pen, and even if it's only on the box. A hydrangea tiered cake stand. He makes my heart sore …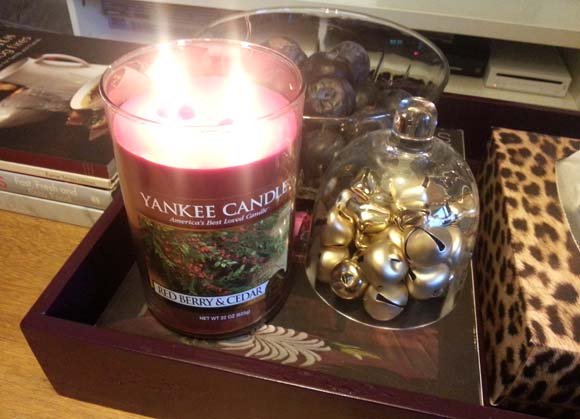 For me, you can't go wrong with massive smelly candles, especially in scrumptious hues. They're one of my simple pleasures. Candles make me feel fancy, as silly as that sounds, but there's nothing wrong with the things that make you feel shiny on the inside.
And from my broseph, some yummy skull goodness. It is perfection, and is now home to a moody spot on our shelves. Look at that furry face. I couldn't not include it. Juniper kills me sometimes.
On a side note, can someone explain to me why this time of year brings so much eating? I feel like I'm failing at Christmas if I'm not constantly shoving food in my mouth. But on the plus side, it's making me look forward to kicking my ass in 2013.
Happy holidays homies 🙂 xx A