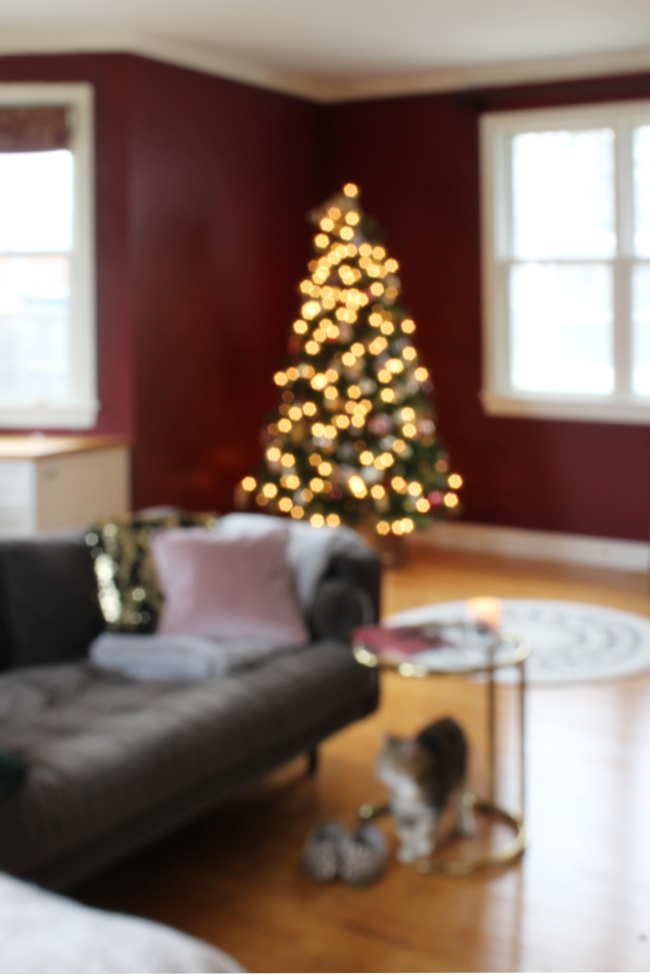 From me and mine to you and yours, we hope you have a relaxing few days this Christmas season. Yes, this year is not going to be a normal Christmas, but if we do it right, next year will be so much better.
We've kept ourselves busy at home this holiday with lots of movies, toys, gaming and painting; I got a kick-start on painting our living room. It's in no way complete as I've only been painting one section at a time. This is the only corner that's been updated with burgundy.
However you choose to spend your time off, whether it is something that seems tedious like painting or not, I hope you get to do a few things you love and spend it with someone or something [pets included] close to you.