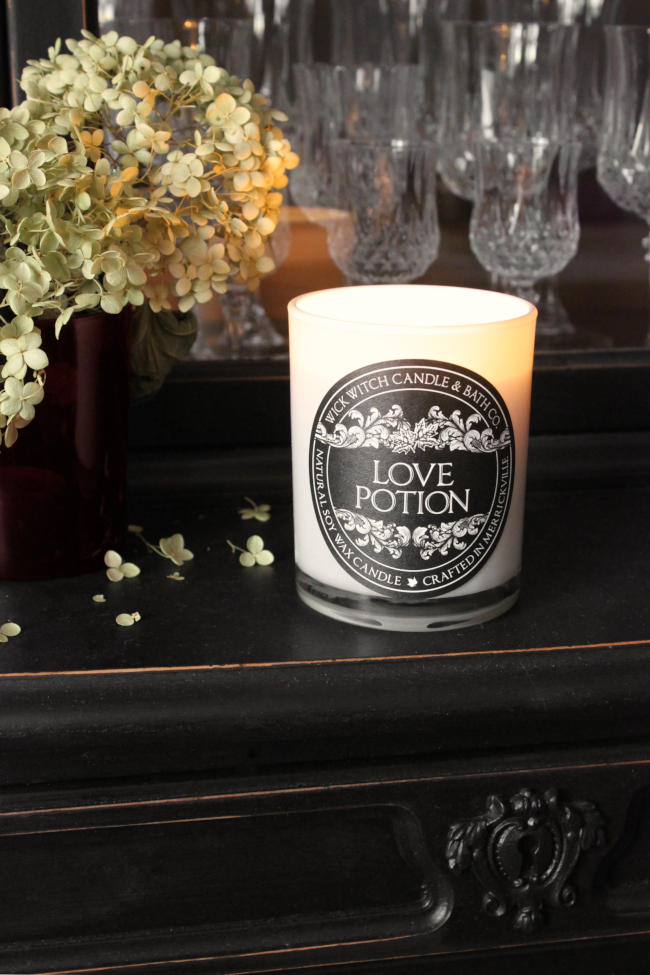 This past weekend we had some really lovely warm weather [what a concept!] so we visited a few towns outside of Ottawa; Kemptville, Smiths Falls and Carleton Place, but in between those was Merrickville. It came recommended to me by my Work Wife and she was pretty on point. Merrickville is full of the most gorgeous houses, yard sales and sweetest of shops. We first had lunch then wandered along St. Lawrence Street and as soon as I saw the window for Wick Witch Candle & Bath Co., there was no way I wasn't going in.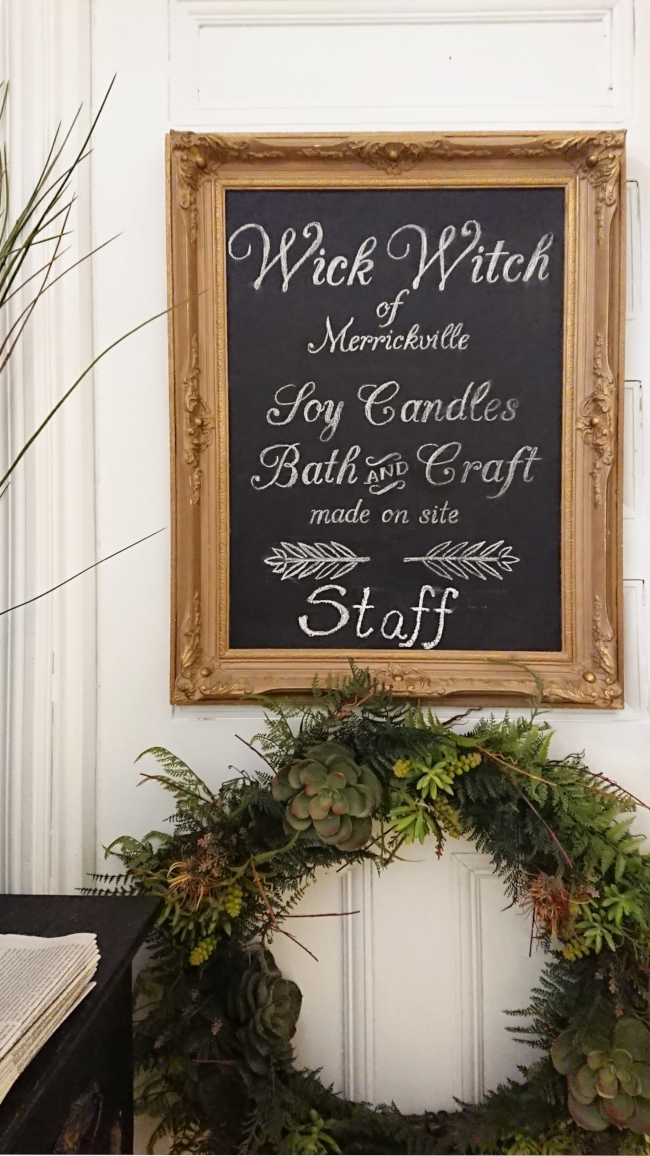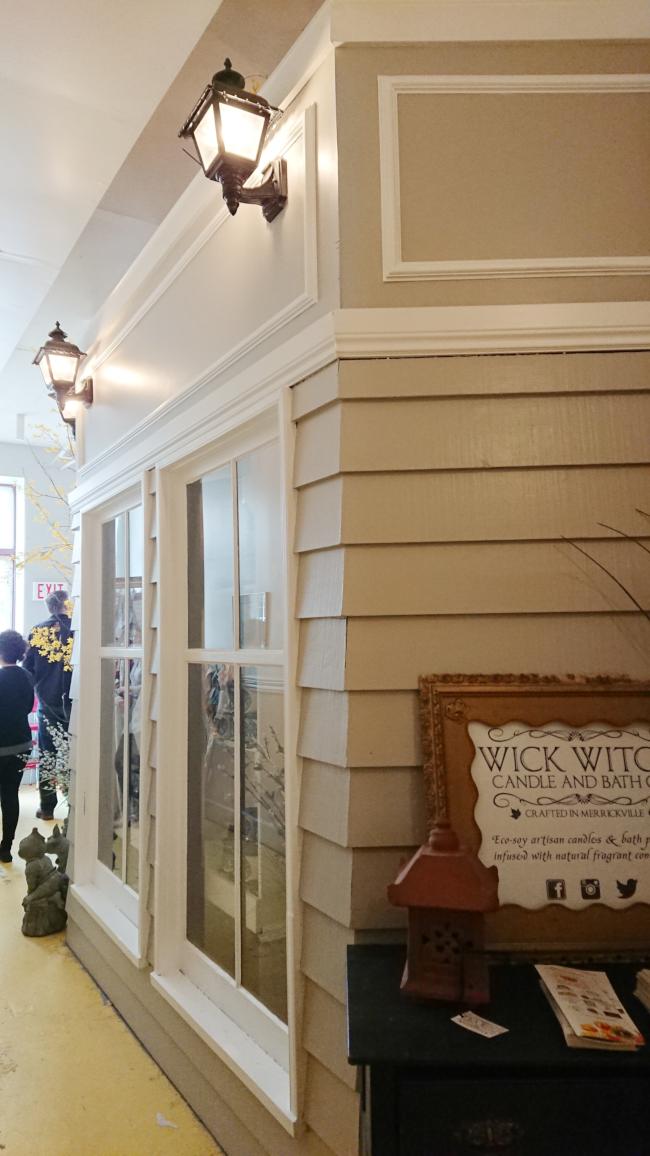 As soon as I walked in the door, I felt seen. This shop was incredible. First of all, it was a shop within a shop, which just added to the magic of it all and reminded me so much of my dream bedroom when I was younger – a tiny house within my bedroom. Windows, doors, siding and stairs included.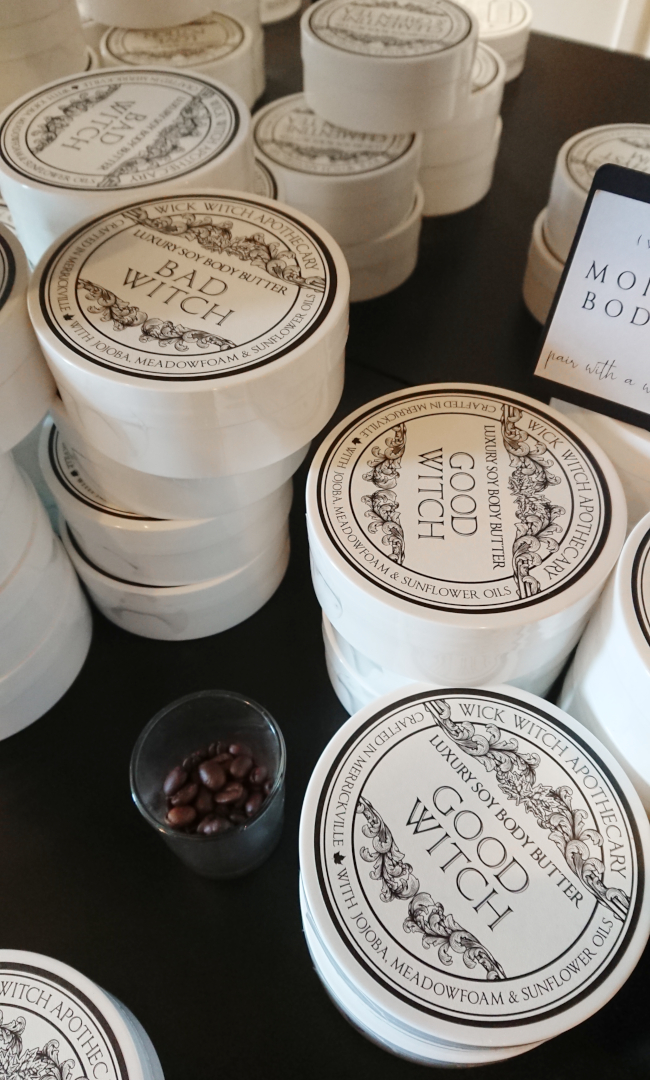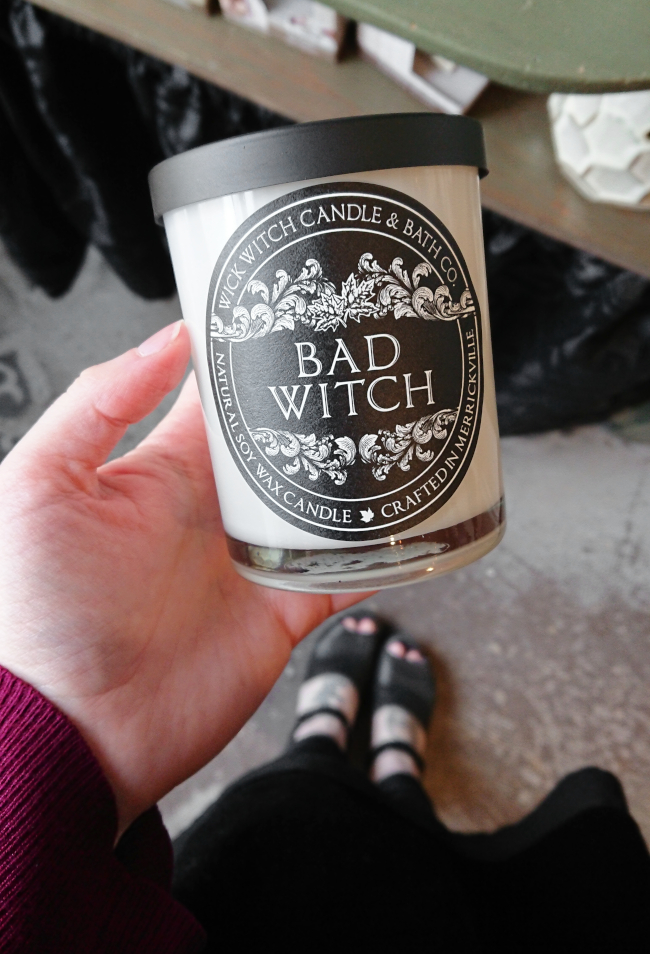 Oh god, the candles. I realize this will sound over the top, but I loved every single one of them. Case in point – I spent easily 45 minutes going from candle to candle, swilling them around under my nose. When Robert and Cora eventually found me in the shop, I started to panic because I knew it meant I had to leave soon. How was I supposed to pick just one, or even two candles? I couldn't handle the pressure. Me going around the store smelling each candle for the eighth time reminded me of that time Patsy and Eddie visited that vineyard in France and couldn't decide what which to buy so they bought all of them: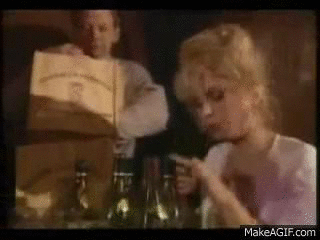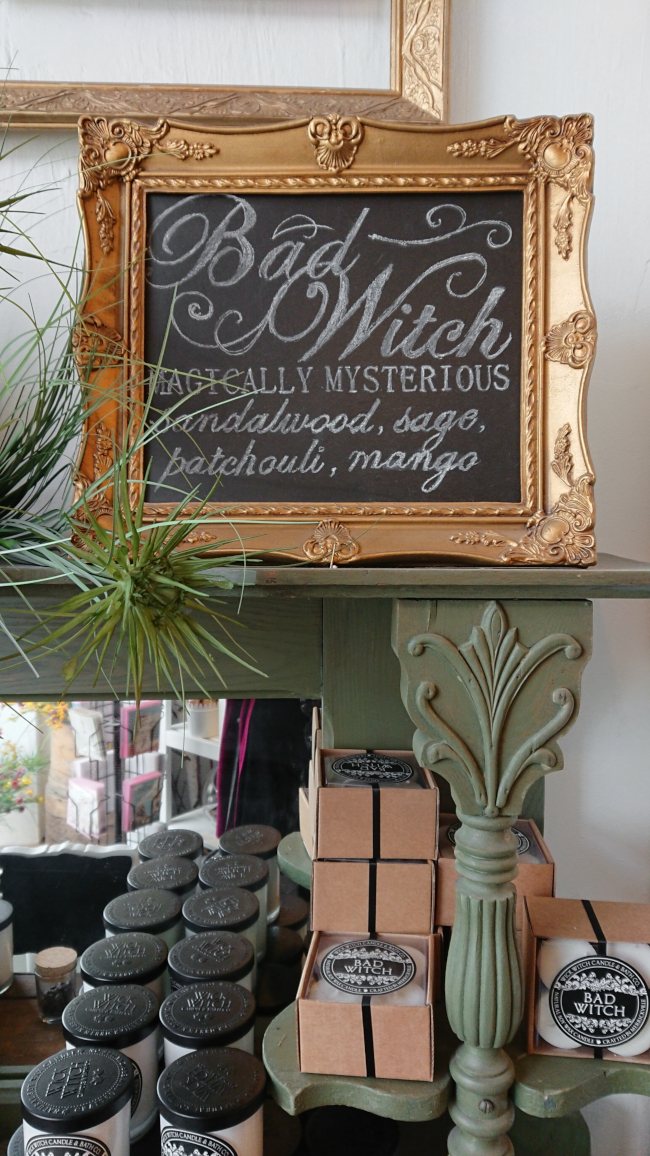 Have you ever smelt something and it immediately reminded you of something else you thought you had long forgotten? I bought their Ginger Nutmeg candle, which nearly made me cry the moment I smelled it [it reminds me of autumn and winter so much from when I was younger] as well as their Love Potion candle, which has a light and fresh summery smell.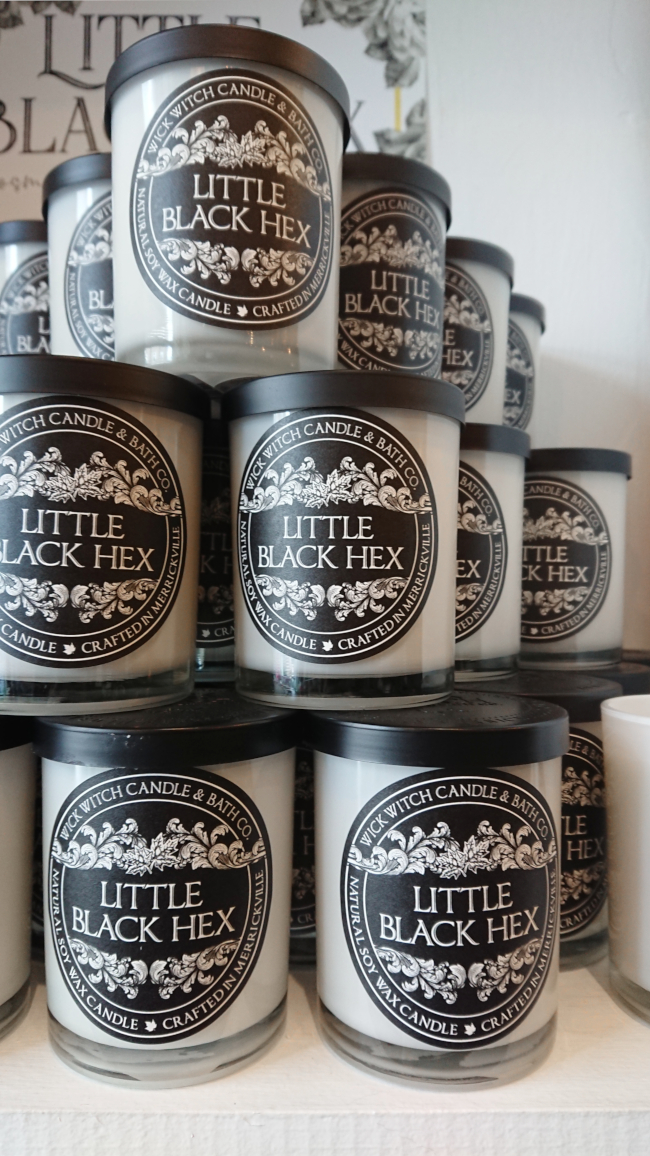 Every detail was so perfect. The display cabinets, the excellently named candles [Whore Island and Fuck Off Mosquitoes to name a few], the crystals, crows and spiders around the store, and the 'kitchen' you can look in on. For such a small space, so much is packed into it.
I will be back, Witches.