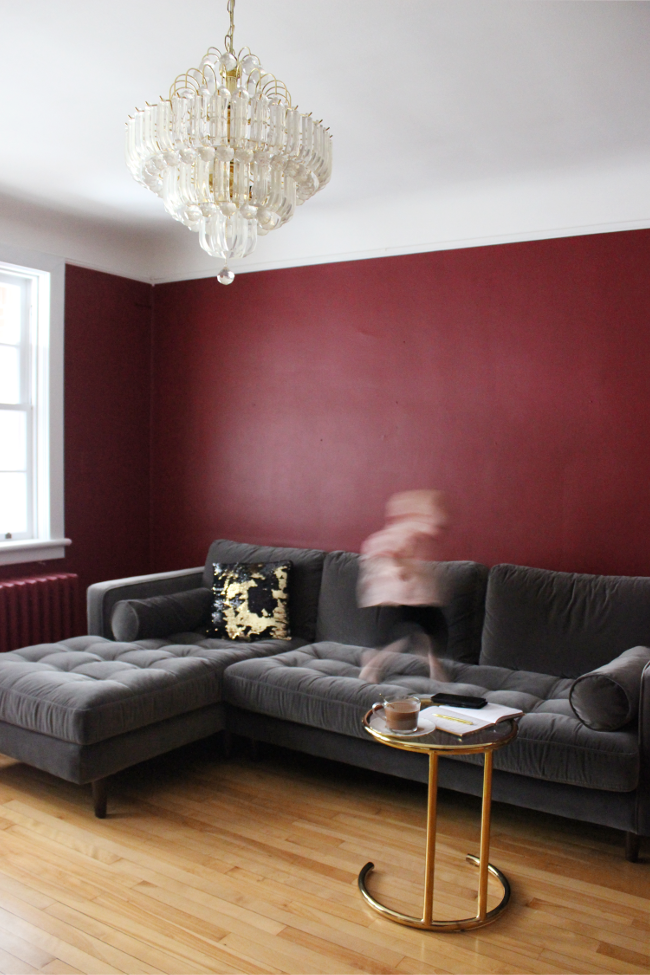 Our cosy living room is slowly coming together and that's hugely down to our brand new Article Sven Sectional Sofa! I hinted towards our new purchase a few weeks ago, but we were in no way expecting it to arrive so quickly. Last Saturday morning our beautiful couch arrived and we've been using every excuse since to spend more time in the living room.
We had been thinking of getting a new sofa for a few months now. We tried living with our secondhand French provincial sofa, but the reality is that while the armchair is very comfortable, the sofa was not. You couldn't really bury yourself into the corner to watch a movie or put your feet up. And I wasn't getting enough of the right kind of support so my hip pain was starting to return. All of that was pushing us towards investing in a new sofa. And when I say pushing I mean we were excited to have some solid excuses to get our dream couch.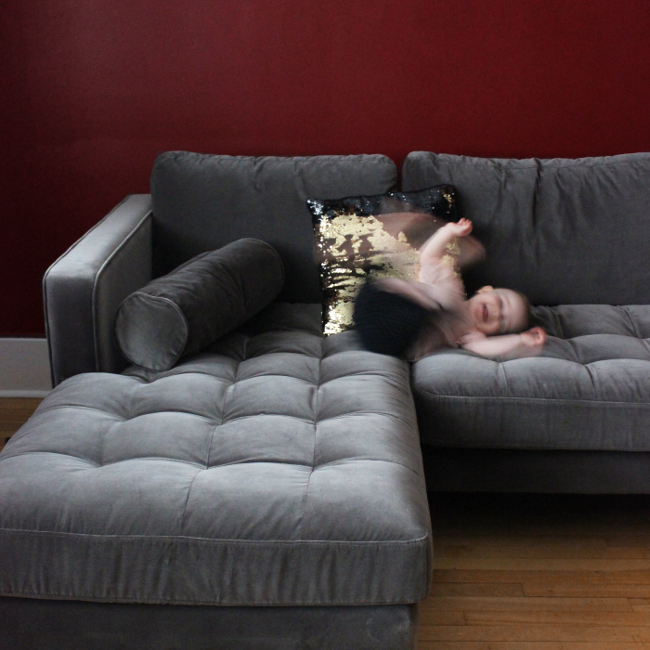 I can't remember how I came to find Article's Sven Sectional but it was one of those things that once I found it, I emailed Robert and then we talked about it for the next 3 months.
It's a beautiful sofa. We were drawn to its tufted seat details, dark wood legs, overstuffed pillows, casual yet formal vibe, deep seats and built-in footrest. And it's velvet [always my #1]. Their sectional is also big enough to double as a guest bed [which we'll be using in a few weeks when my broseph comes to visit! All 8 feet of our couch will accommodate his 6'4″ height].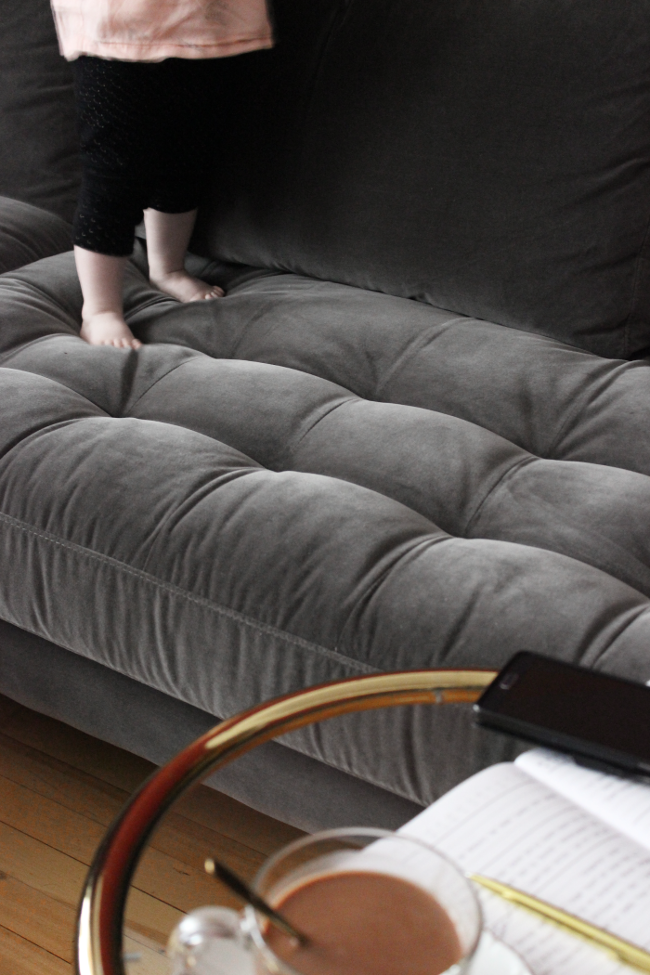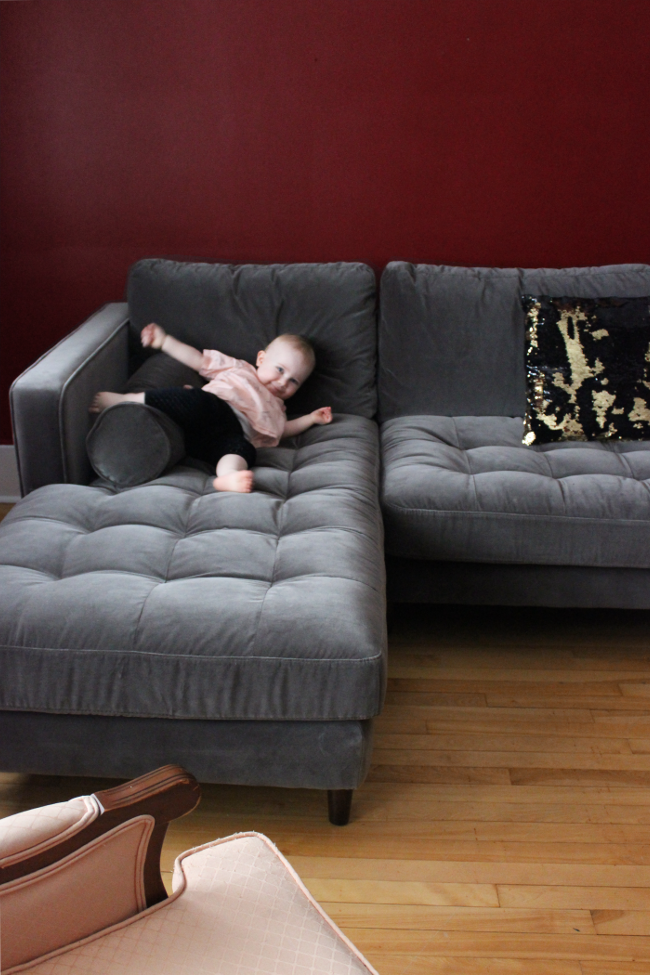 I contacted a few people through Instagram who owned the same couch and asked them how it had held up over the years. Some people had pets and some had kids and as long as a vat of hot liquid wasn't poured across the couch and as long as you kept it out of direct sunlight and plumped the pillows occasionally, it seemed to fare quite well.
Still, because important things makes me nervous, it was a few more weeks until we actually completed the order. Throughout the process, every Article staff member and support team member I was in contact with were so helpful. I contacted Article by email, integrated chat on their website and by phone and on all accounts I spoke with real, honest people. No upselling or automated responses.
It's such a fun sofa and is so beautiful that I sometimes can't look directly at it. We're counting ourselves very lucky to own such an incredible piece. AND it's comfortable. Since it arrived on Saturday, my hip pain has decreased significantly. I'm not saying it's a posturepedic couch and will answer everyone's problems, it's just a couch with the right kind of support that I needed. Either way, it's a win-win for us!