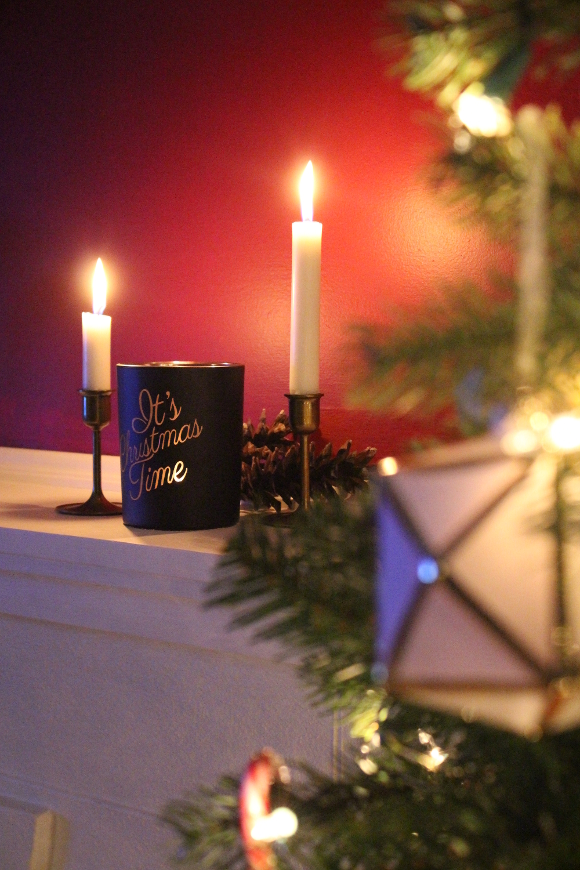 Last week I was listening to a discussion on
CBC Radio
and they briefly mentioned the mental health benefits of candle light [I tried to find the discussion online, but since it was so briefly mentioned as part of a wider discussion, I can't find it. Welp]. It was one of those things you do on a subconscious level but it never really registers with you until someone points it out. It got me thinking about how much I use candles in our home and a lot of the time it can contribute to making me feel better, as silly as it sounds.
There's something about coming home after a long day to a dark and cosy room, splaying yourself on the couch, watching your favourite show / movie / series, light a few candles and create a bit of a calming ambiance [said
Micky Flanagan style
]. I'm sure there's a science to it and candle light relates to our ancestral heritage before electricity or goes as far as cavemen and women, but there's something that makes me feel better when there is a candle lit in a room.
I'm not ashamed to say I can have periods where I'm not in a great place. We've had
a rough year
and we're still adjusting to living in a new city / country / continent far from everything and everyone we know. Some days are good, and others, not so much. If I'm too inside my head, I find a cosy space helps me put my thoughts in order. I feel more relaxed. I can put things into perspective. I'm able to let go of things and [try to] GTF over them. It's like it's my way of self medicating, but with candles. Is that a thing? I'm going to claim it's a thing. Candles are my medication.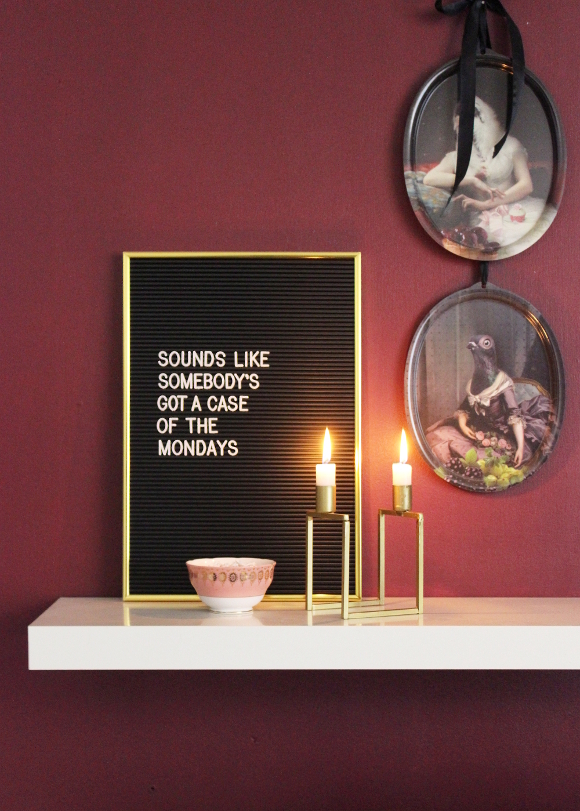 I find I'm much more of a winter person than a summer person in general. I prefer dark spaces and creating a cosy atmosphere. And snuggles and blankets and mittens and hot drinks and candles. I find it interesting that it all relates back to my design style,
dark romantic luxe
, that I time and time again come back to. Creating my own little space that helps me start to feel better, comfortable and safe [not that I feel
unsafe
, but you know what I mean].
Whatever it is that makes you feel better and helps you get into a better head space, do that thing. Whether it's cheesy movies, board games, a giant meal or something as basic as candle light. Or all of the above and that is more than okay because I am right there with you on the couch eating all of the food.
*Please know that I am not suggesting buying a $10.99 candle instead of going to therapy. If you are in a very bad place, a candle alone won't do the trick. I've been there and I've gotten help and trust me, if you think you need help then get it. Just know that I'm not belittling mental health and saying it can be cured by slapping a candle on it.