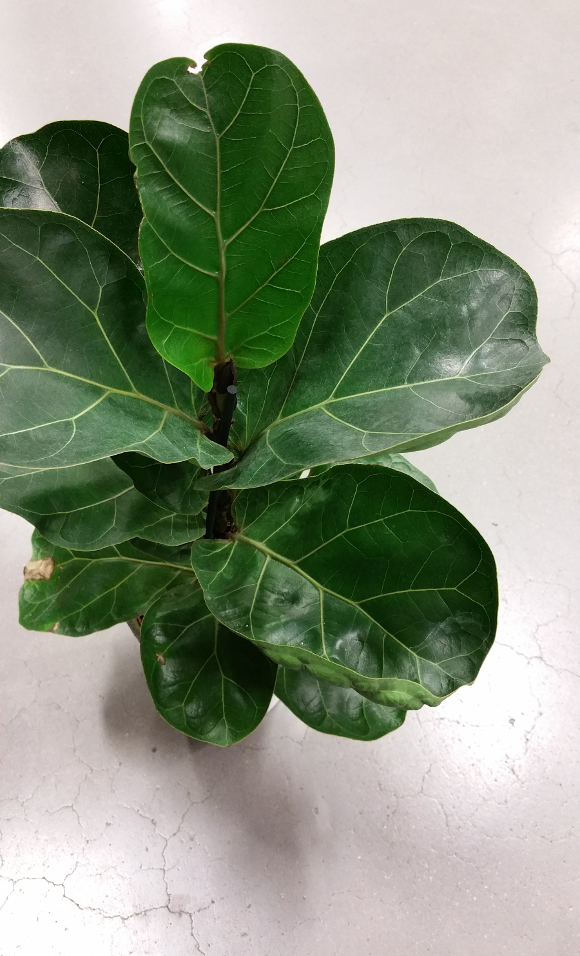 It's funny how trends* can burrow into our thoughts and over time alter what we like. For years I've spied big and beautiful fiddle leaf fig plants [or are they trees?! #Clueless] in some of my favourite roomscapes. In the beginning I didn't think much of them. But then they started to grow on me. Like a little bit something tropical in your living room. I hesitated for so long to buy one because I've heard they're tricky. And actually, because I don't think I've ever even seen a fiddle leaf fig in real life. I may not have been looking particularly hard because this week I spied loads of them in our local hardware store.
I've heard fiddle leaf figs can be a bit high maintenance. Therefore, it was only natural that someone with such a fantastic record for murdering plants would buy one! In all seriousness, I'm determined to keep this guy alive. So far I've read that one cup of water per week is a good starting point and polishing the leaves with coconut oil is a must (?). Do they like direct sunlight? Do they hate hot / cold rooms? Should I prune it? Re-pot it? Rotate the pot? Can they thrive in dark corners? [ie – our entire apartment]. If you have any fig tips at all that you wouldn't mind sharing, I would be hugely appreciative. At the very least I think I'll need to set an alarm on my phone for when to water it …
Standing at just 1ft tall and take pride of place on our dining room table already, he's just a widdle fiddle.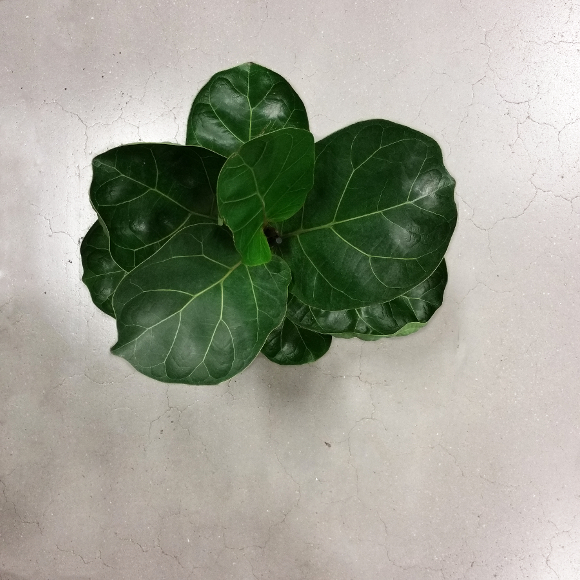 *Can plants be trendy? That doesn't sound right. I don't see them as something that should be treated as a trend, but you know what I mean.