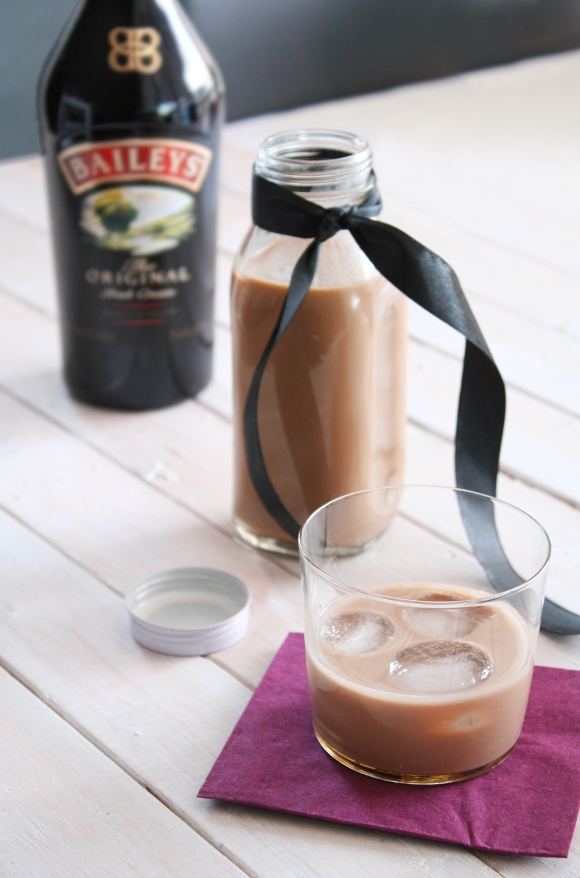 A couple of weeks ago the lovely Sadhbh of
Where Wishes Come From
asked me to partake in her #CraftAdvent 2015. I of course couldn't not. I asked if I could submit a [boozy] recipe instead and Sadhbh was all over it. I wanted to try making a dairy-free and egg-free version of Baileys and figured this was the perfect
excuse
opportunity. So with my grandmother's recipe at hand, I created a vegan version of it and
YOU GUYS
.
IT'S SO GUD
. Obviously, it's not the
exact
, exact same as Baileys, but it's soooo close. If you'd like to see the full recipe, head over to
Sadhbh's blog post here
! Includes a regular version and vegan. So.
GUD
.
I'll be enjoying a glass this evening as among all the craziness that's happened over the past 2 weeks I've agreed to do a little something for TV. It might lead to more. I'm terrified within an inch of my life so I've agreed to do one segment, see whether I like it [or curl into a permanent fetal position] and take it from there. Things will be a lot less vague in the new year, I promise! But for now, bottoms up.