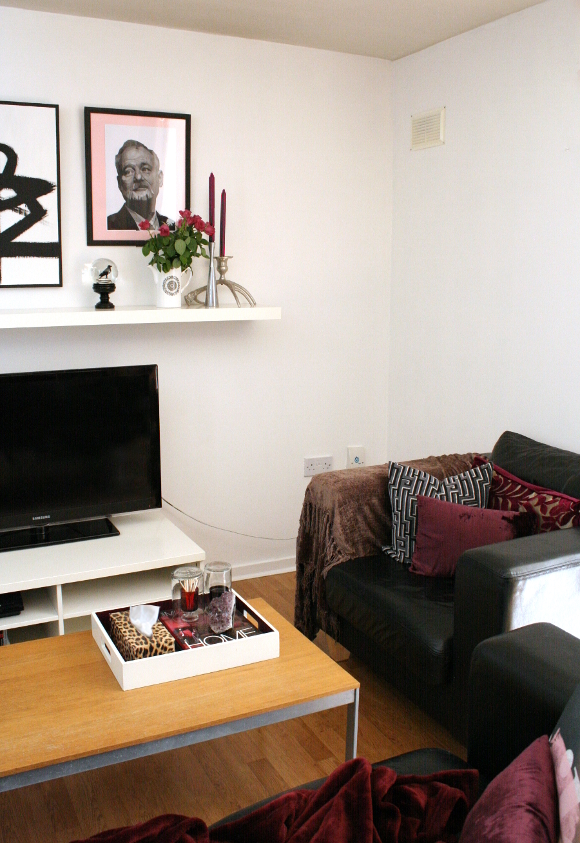 Four years ago when
I repainted our living room
I chose Crown Paints
swans a'swimming
paint in an attempt to tone down and make the horrid yellow paint on the
doors and skirting boards
less obvious. In my defense, the monumental task to simply paint all the doors and skirting boards
WHITE
didn't occur to me until years later, so I basically lathered the living room in
beige
. It was fine. But now it isn't really.
Since I'm partial to dark wine colours, the beige-y walls didn't compliment them very well and it gave off a feel of being dirty. You may think from the photo above that our living room looks not too bad. Well, that's because that's the after picture. This is the before …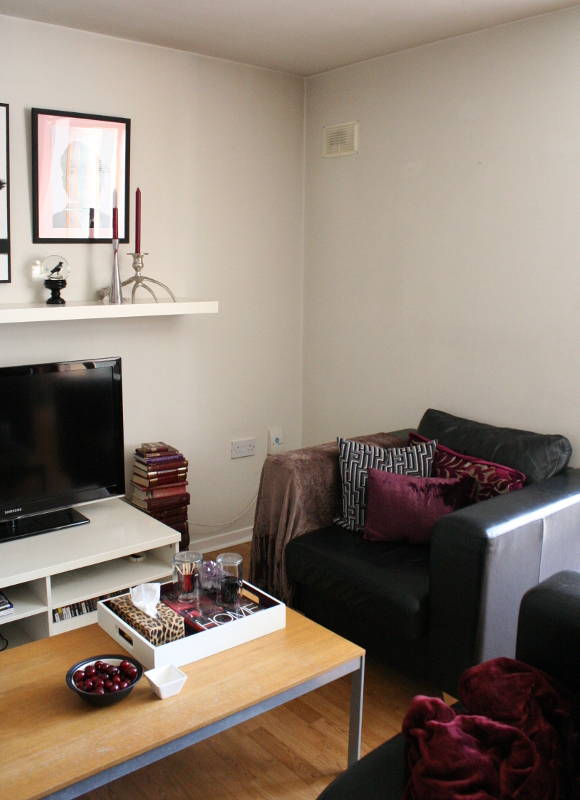 The storage heaters in our apartment cause smoke damage to all of the walls, particularly so in the living room. Due to the vent being in this corner of the room, in the winter all the hot air tends to collate in this corner, hence the staining being so bad. It's only once you really look at it that you realise how bad it is.
So in my recent burst of painting, I decided to also repaint the living white. It's a daunting task as our living room is on the big side, so I broke it down and painted it one wall at a time, one week at a time. Because to be honest, the idea of painting such a large room in one go is stressful for me. So I figured hey, why not just do one wall at a time?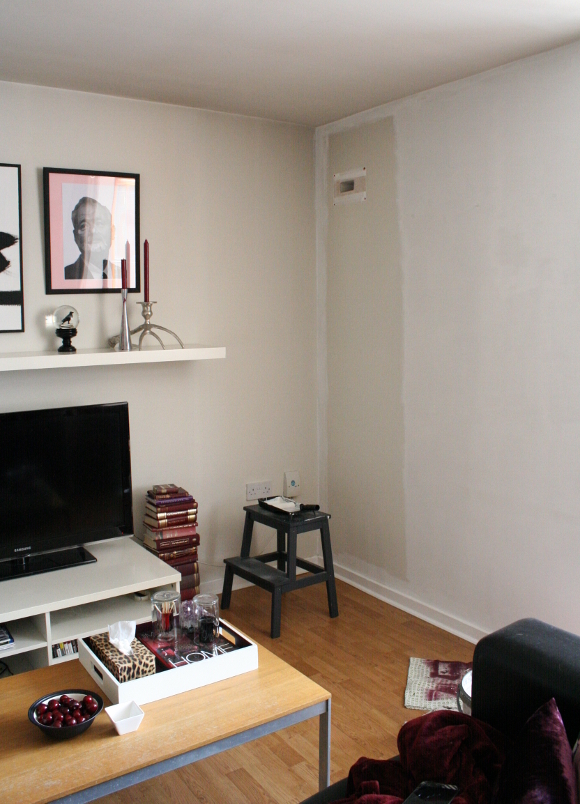 First up, the small wall behind the single seater couch. Goodbye horrid heater stains.
After two coats of paint and a couple of days, I tackled the wall behind our TV next …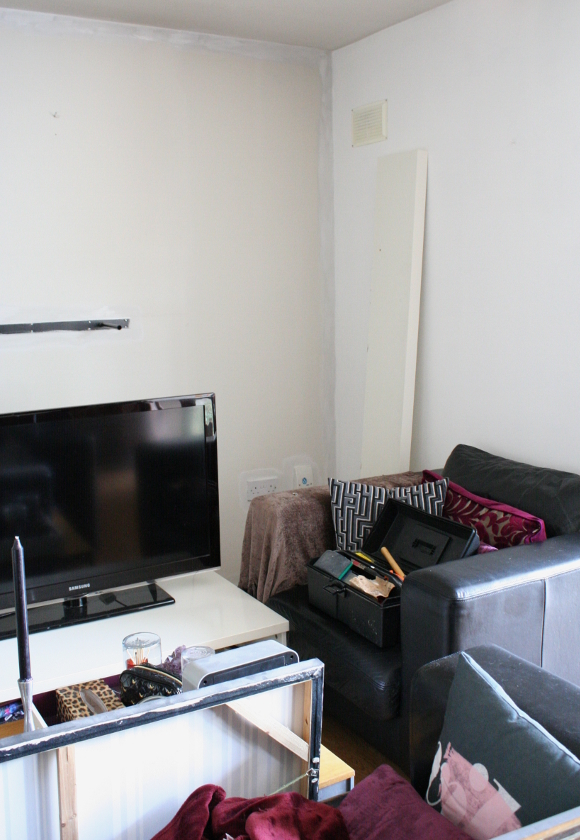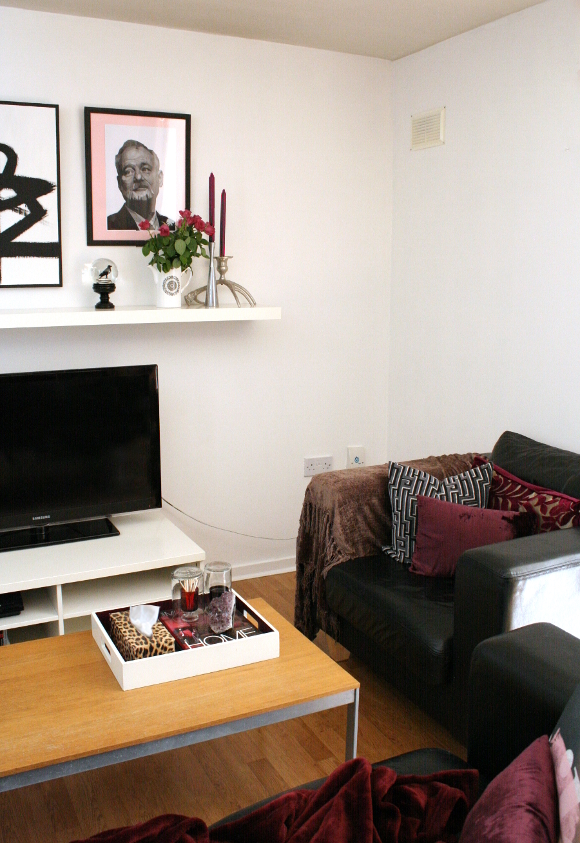 So far, I've only painted these two walls, but they've already made such a difference. There are things I need to change, such as the TV cable, spray paint the vent which is glaringly yellow now that the walls are white, and one thing I'm certainly avoiding mentioning to people in person, but I'll say it here. The ceiling. It's discoloured from years of storage heater 'smoke'. It's only obvious how discoloured the ceiling is once I point it out. Depending on how long we end up staying there, I may. May. May end up painting the ceiling, but it's the absolute last thing on my list. I have an idea how awful painting a ceiling would be. So let's pretend it looks great, yeah?
I'm itching to mix things up in our living room now that it has some clean walls by rotating the accessories we have to give our living room a newer feel. It's been locked in this layout for about 4 years so it's high time to freshen it up.
But for now, Mr. Murray is pleased.