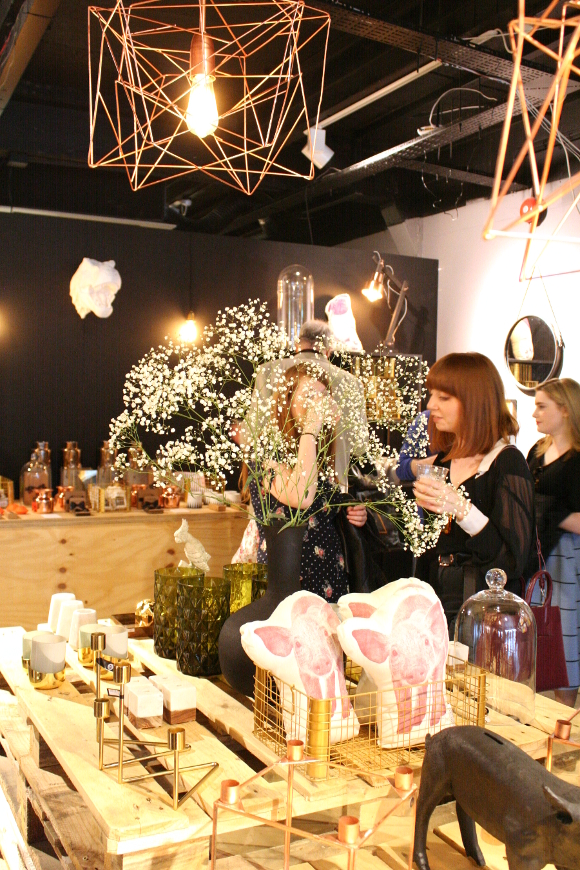 I was invited to last nights exciting launch of April and the Bear's brand spanking new pop up shop at 5 Dame Lane, and it did not disappoint.
I've crept and followed Siobhan / April and the Bear online for a long while now, and if A&TB's expert virtual taste was anything to go by, I had a fair idea of how fabulous the real-life shop was going to be. A truly curated collection full of the chicest, cutest, sweetest and quirkiest pieces.
A special mention to Rincy who has a print of her own on display in April and the Bear [you thought you'd escape unmentioned, Rincy? I don't think so]. Framed, at the back. Special treatment for a special gal …
… Any photo I tried to take of her print turned out truly rubbish, so I daren't try to get a closer picture. It's a beautiful print full of care and consideration; much like the creator.
The evening was a flurry of photos. The two walls full of delightfully clever prints to take home were a huge hit. I couldn't resist this one, which I'm thinking of either hanging over my desk; to remind me when a tricky email comes in, or hanging it over the mirror in our bedroom; as a mini pep talk while I'm getting ready.
The entire space was full of so many delectable and unique pieces. If there's one thing you do this weekend, make sure to check out Dublin's newest and hottest pop-up shop, April and the Bear. Get in there like swimwear.