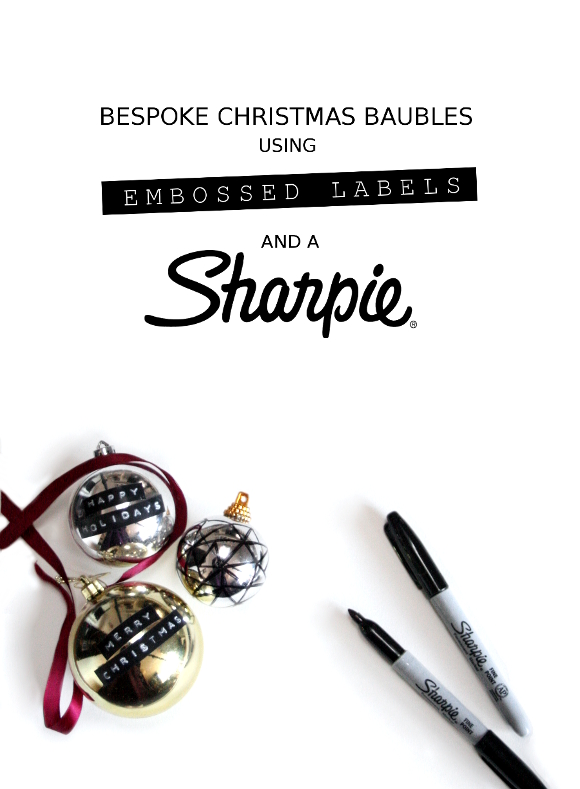 On Monday I wandered down my
usual charity shop route
on Capel Street and when I stopped at CASA charity shop, I struck gold as they had a basket full of random unwanted Christmas baubles looking for a new home for 0.10 each. I couldn't not.
I headed home with a bag full of baubles and a couple of ideas for how to make them more personal. I first thought of drawing rough geometric triangular patterns on them using a
Sharpie
in keeping with
this years edible ornaments
I decorated. I couldn't go wrong as I didn't have a pattern in mind; I just kept drawing triangles haphazardly in various sizes.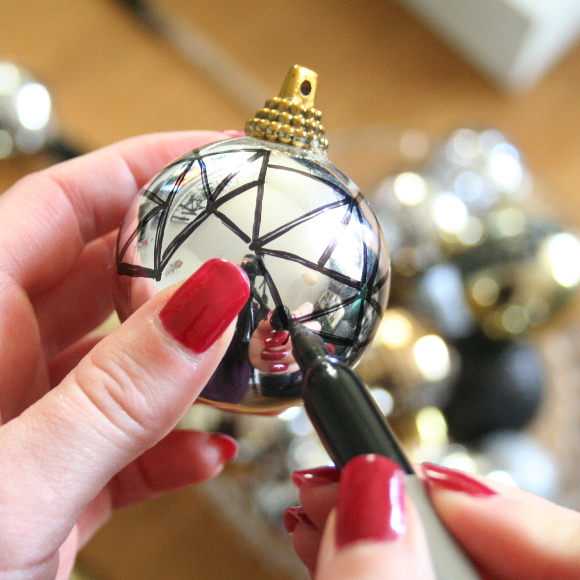 Optimal thumb placement on the bauble so you can't see all of me in my pyjama glory. Dripping in diamonds. God bless tripods and timers.
For the larger baubles, I had an idea to add some punched
Dymo embossed labels
to add a simpler and old school retro feel to our decorations. I punched out some of our favourite phrases including our wedding vows from Napoleon Dynamite [ALWAYS AND FOREVER] and some romantic Star Wars quotes ["I LOVE YOU" … "I KNOW"]. Husband particularly enjoyed those.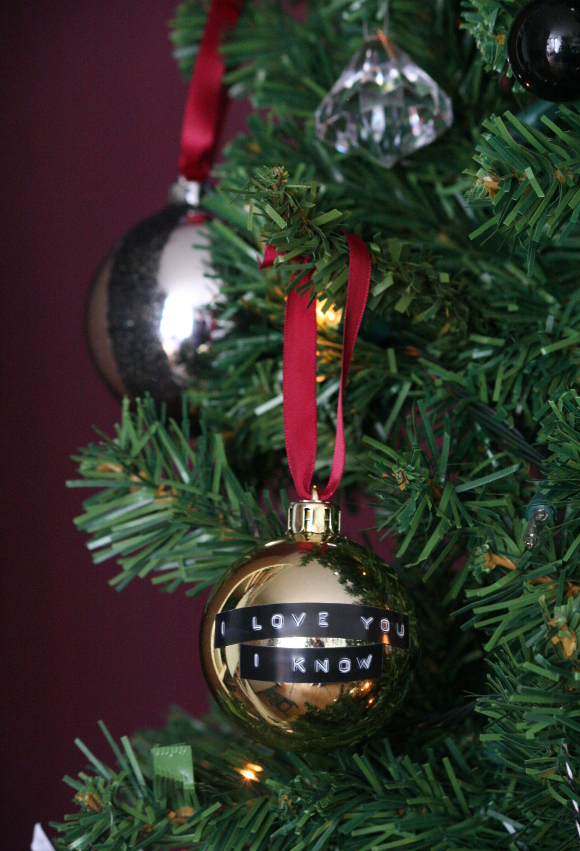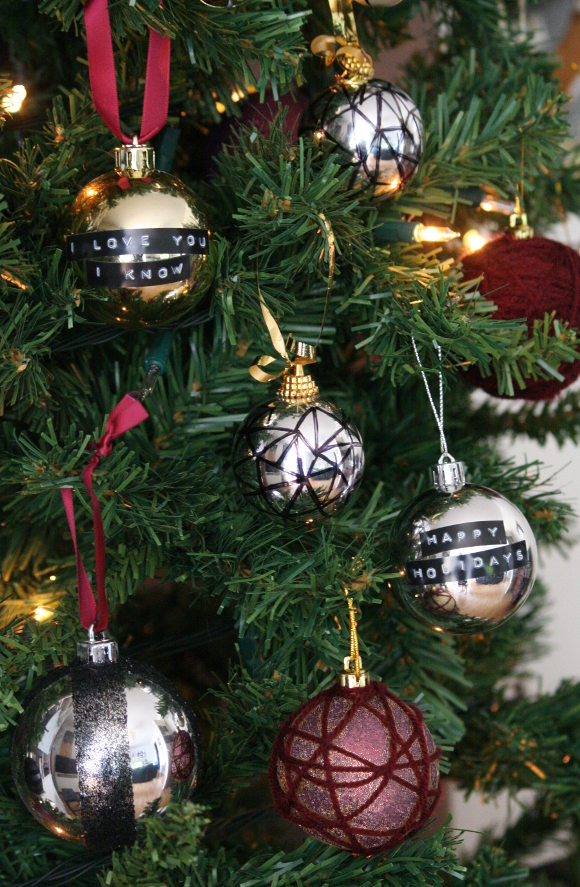 Some more ideas to decorate your baubles,
last year
two years ago
I used double sided tape and black glitter to decorate some plain baubles, as well as wrapped glitter / scratchy baubles in yarn to better suit the colours in our home. These baubles can be seen at the bottom of the image above.
How are you guys coming along with decorating for the holidays? I'm not finished yet, but to me that's part of the fun. Adding, making more things, moving things around to the point that it drives husband insane because he can't find anything the next day. It's all part of the season.
Happy Friday, friends! I hope you have something festive lined up this weekend. Happy holidays xx A