Happy holidays everyone! I hope you're recovering gracefully from the Christmas period. I know my waste-line has suffered drastically, but it makes for an even better New Years resolution.
A week ago my seasonal switch plates featured on Laura Howard's lovely blog, Bugs and Fishes. I just haven't gotten around to posting about it since crazy Christmas festivities and gorging on everything in my path has been getting in the way.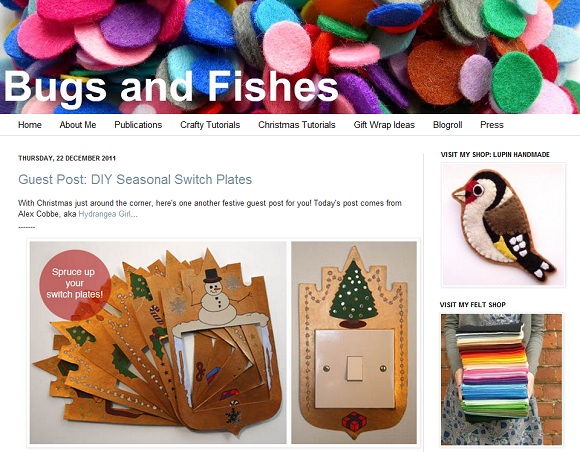 I recently picked up Laura's completely adorable felt crafting book. It's full of the cutest felting projects that will keep you entertained all year. I would strongly suggest nabbing this little treasure.
Well, have you recovered from the piggery of Christmas?