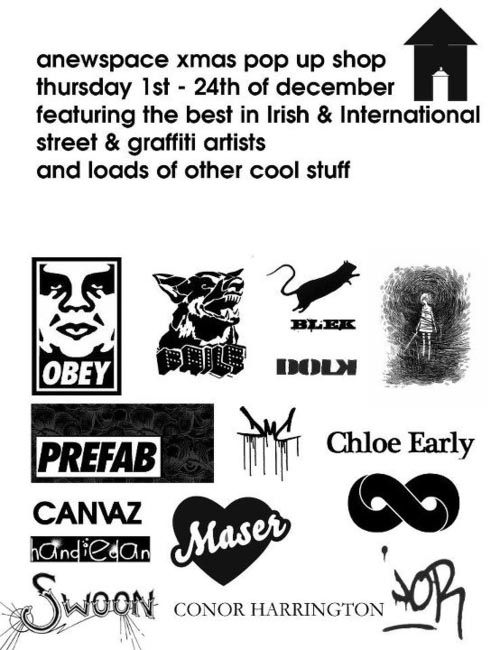 There's not much more I can write since the poster is pretty self
explanatory, but I'm really hoping to attend the opening night held at Anewspace this Thursday the December 1st for their alternative and tubular launch of graffiti Christmas gifts.
Their main sites boasts …
"plus robots, teapots, books & more"
55 South William Street @ 18:00. You had me at 'graffiti'.