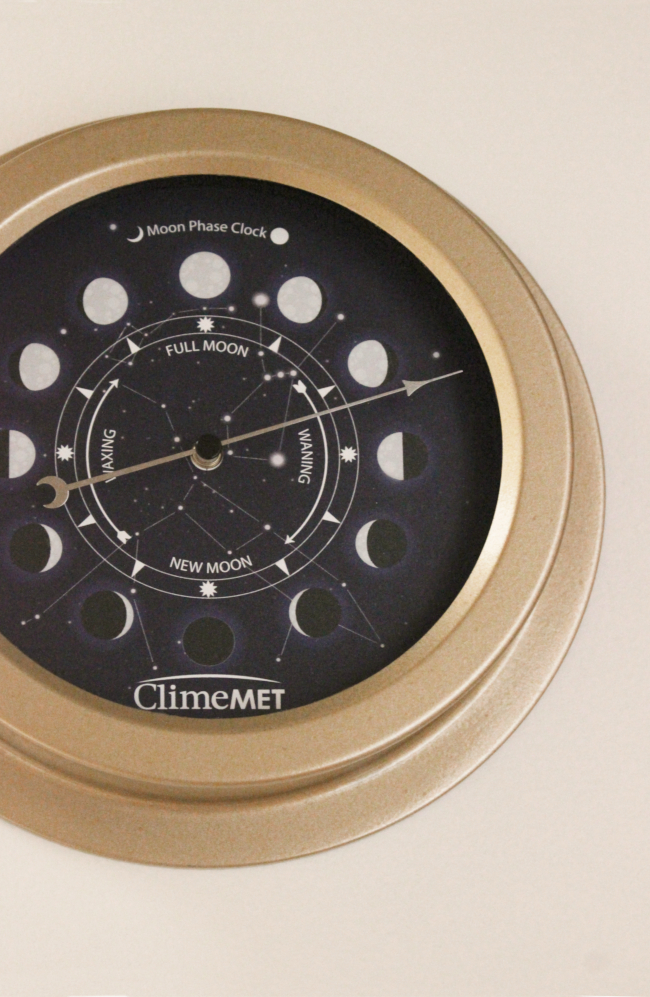 For some time I had been searching for something that displays the current phase of the moon. It's something I've always been interested in and just Googling the moon phases was pretty un-romantic, so I decided to see if there even was such thing as a moon phase tracker. I didn't even know what terms to use when I first started searching. 'Moon clock' just gave me results for clocks with moon faces, which wasn't at all what I was looking for.
I changed my search terms a few times and that's when I found the Constellations Moon Phase Clock by ClimeMET. It was perfect. It had a dark, night-sky face and just like a regular clock, indicated what time it was [out of a 29.5 day cycle]. The moon phase clock was one of ClimeMET's only clocks that didn't have a gold / brass finish option, but I was not at all deterred so when it arrived, I carefully taped over the glass face and gave the frame three coats of gold spray paint. It turned out pretty perfect.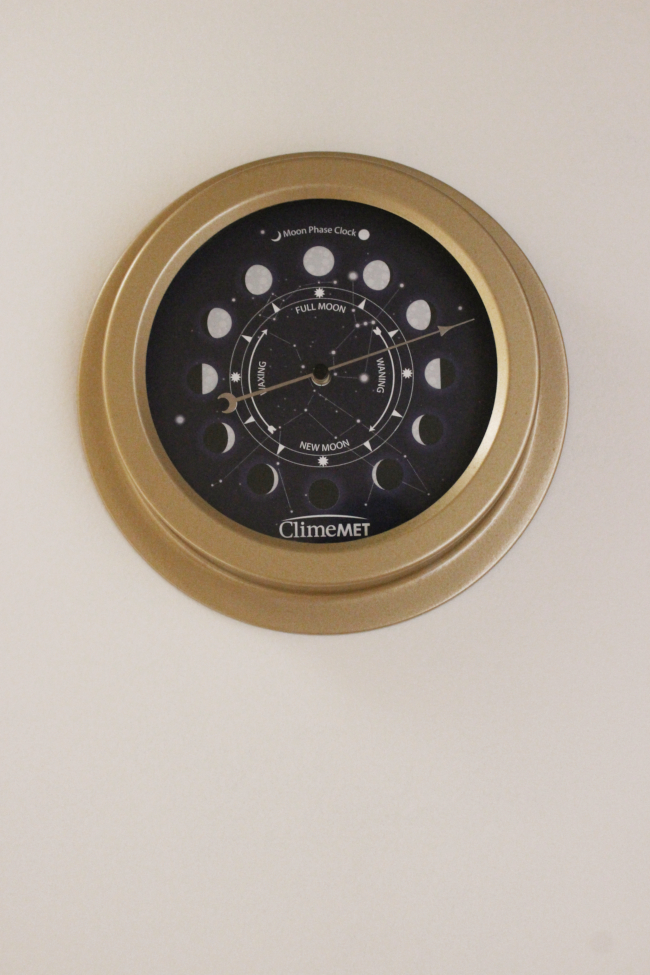 I'm so happy with our moon phase clock. It's exactly what I was looking for, is completely silent [n case anyone still has nightmares from noisy clocks] and very accurate. I would adore to put aside more of my side-hustle income and look at buying their Traditional Forecaster Dial because Canadian weather is a real struggle. Not only that, but hello, it has a solid wood surround and brass plated details. Beautiful.
This is in no way a sponsored post. I just really, really like astronomical gadgets.