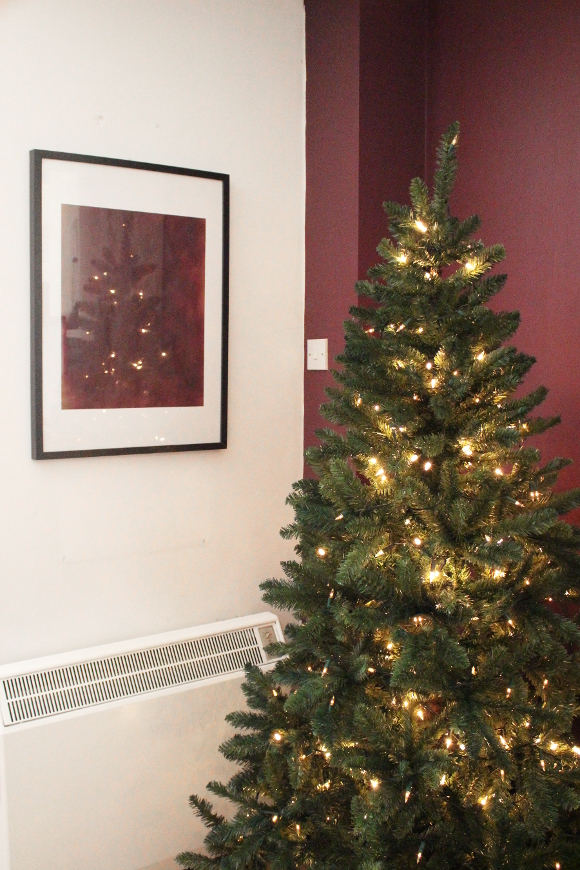 Last Christmas we got a new Christmas tree. We had our previous skinny tree [as seen in
this post
] for 6 years, which we bought especially for our first apartment which was the size of a matchbox. Such a skinny tree always looked odd in our current living room, so last year I thought it was time to treat ourselves to a full sized tree.
I looked for a couple of weeks but couldn't find a decent secondhand faux tree online, so we went for a new tree. I picked one out, we brought it home, I opened the box and immediately had an awful feeling. The colour was very wrong. It was way more yellow than a normal tree which made it look dead. A dead looking fake tree.
You can't tell the true awfullness of the colour of our tree in
last year's pictures
because I actually edited the colour on my computer before sharing the pictures. That's how horrified I was with the colour. The feeling of dread crept up when I soon realised I'd be unboxing our vom-coloured tree again this year, but then I had a very simple idea – just paint it.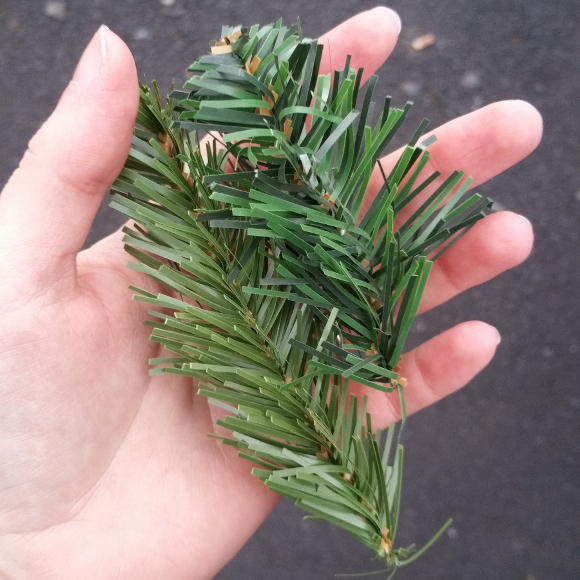 The above will give you a better idea of the colour difference – on the left is our previously Exorcist-Green Christmas tree compared to a piece of proper green garland. It may not look too bad here, but when you're looking at an entire tree that colour, it was very obviously wrong.
I headed to
All City Graffiti
on Crow Street last week on the hunt for a merrier green to spray paint our tree and found the perfect shade of 'Amazonas Green' …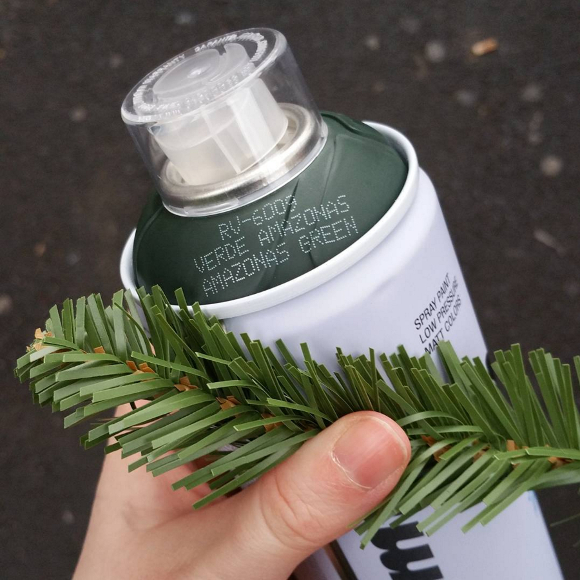 That afternoon I took our entire Christmas tree outside and set it up / opened up all the branches. There was a light breeze, which I used to my advantage, and I used it to lightly mist the whole tree vs. spraying it with an intense stream of paint. Holding the can about 1 foot away from the tree I sprayed one section at a time, turned it, sprayed another section, turned again, and repeated until I was happy with the coverage. It was incredibly easy to paint in this way and I was finished in about 20 minutes [including drying time as the light breeze was again very helpful].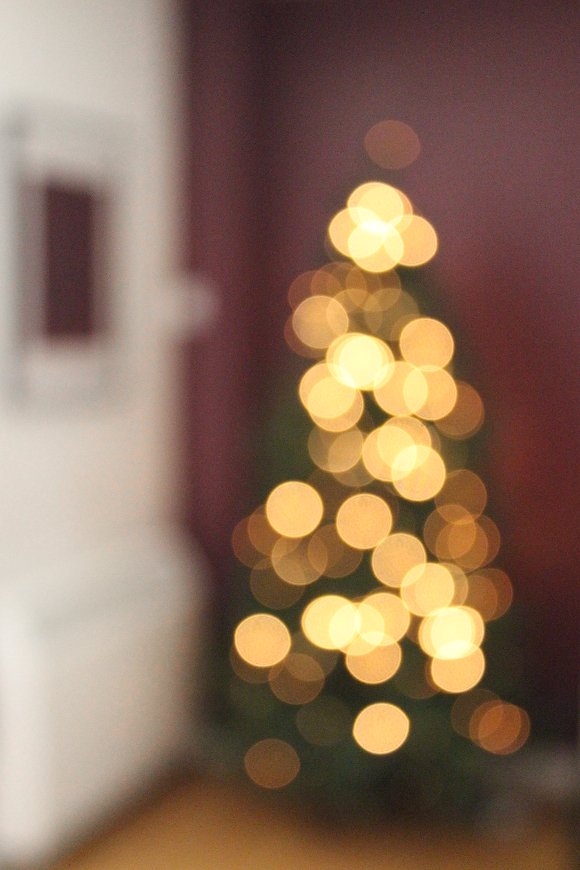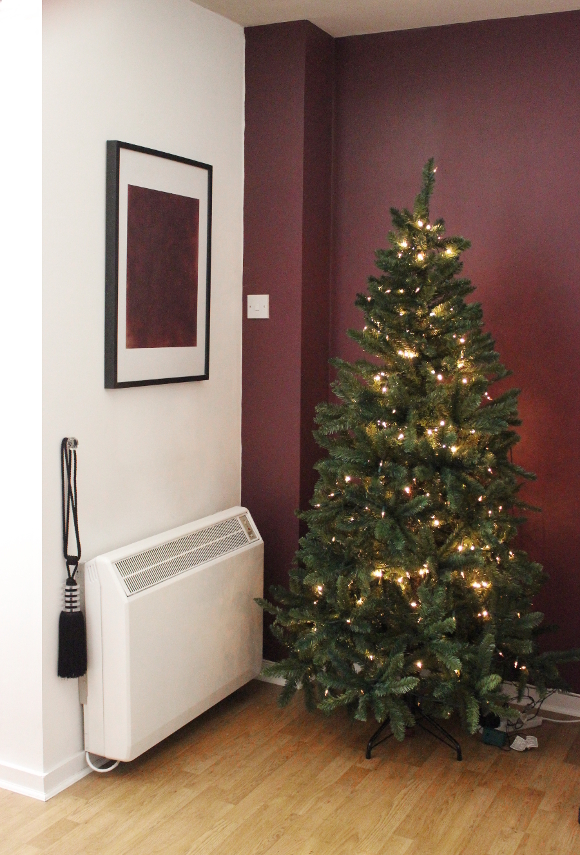 I'm really so much happier with the colour of our tree. The last thing I wanted to do was have to buy another Christmas tree as that would have been a complete waste and I'm very conscious of buying things unnecessarily, so I'm so glad it turned out looking as good as it does. It's a proper Christmassy green now and it no longer makes me cringe when I look at it. Yay! o/
I put 2 sets of lights onto it this year [one plain, the other chasing lights] and I'm quite happy with just leaving it like that. I like the idea of just lights this year. Leaving it as a naked tree. What do you think? I'm going to add some sort of makeshift tree skirt and maybe some ribbon to the very top, but overall, no decorations. I just really like the idea of keeping things a bit simpler this year.