I had every intention today of writing about [FINALLY] picking a paint colour for the nursery, but as of yesterday, things might be changing.
After weeks of waddling to and from our local paint supplier picking up sample after sample of tester paint pots, only on Wednesday did we happily decide on the perfect warm and neutral shade of grey for the nursery. I was planning on picking up a full tin today and get two coats down this weekend, but then yesterday I got a call from our landlord.
We're stuck in an awkward situation. Our landlord has since said they may not sell. They're still going to have the place valued and are instead going to increase the rent to reflect Dublin's, quite frankly disgusting, rent levels. I've been in contact with local residential rights boards and there are some awkward facts; mostly to our favour. One being that our landlord increased our rent this time last year and thanks to new legislation, a landlord can't increase rent more than once in two years. I'm hella glad the new legislation is retrospective which means he can't increase the rent until late 2017, but I'm nervous to tell our landlord as this will more than likely push him in the direction to sell.
Another thought my beautiful mind plagued me with today – have I shot myself in the foot with all the work I've done to the apartment over the years? Our landlord has commented numerous times on how much better the apartment is since we moved in. Have the improvements I've made increased the value of our apartment? I've repainted, repaired, scraped, updated and de-fuglied our entire apartment over the past 6+ years we've been renting and living here. Have I increased the value of the apartment, which will further encourage our landlord to sell? Brains.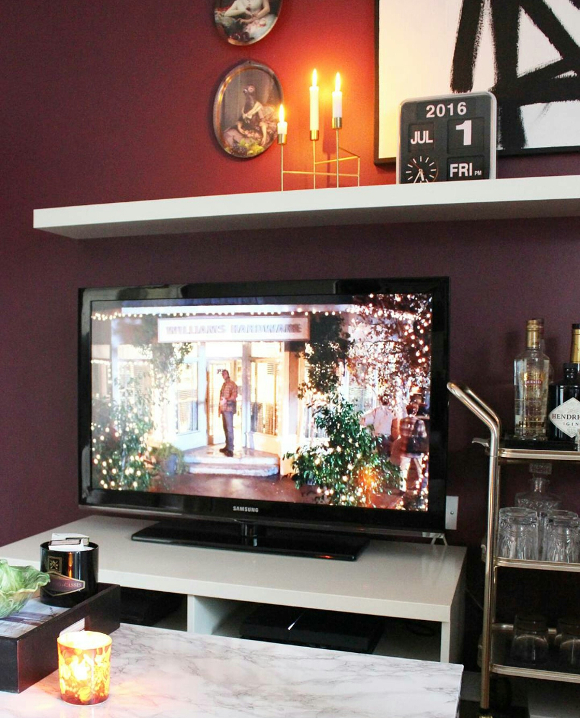 Last night we loosely entertained the idea of buying somewhere. After 5 hours of looking, we were left feeling worse. We like where we live and call me a lush, but I'm not too keen on commuting 2 hours to and from work every day because that's how far outside of Dublin we can afford. Oh, and did I mention I'm due in 5 weeks? I, rather selfishly, would rather be focusing on getting ready for our new arrival instead of worrying about whether we'll have to move to an apartment we can't afford in the coming months. A first world problem, I know, compared to some of the people living across Ireland who are homeless because of the housing crisis. I've come up with a please-for-the-love-of-science-meet-us-halfway plan that our landlord will hopefully be on board for. Fingers crossed.
Yeah, I probably shouldn't verbal diarrhea this all over my blog until we know more. But this is real life and real life doesn't have a filter and I'm all for sharing the shit and the wonderful equally. Because life is both shit and wonderful.
For now, I just want to live in
Stars Hollow
and be a librarian. And have a giant G&T. Is that too much to ask? [Answer:
YES
].

UPDATE: I forgot to mention above that as we hadn't heard from our landlord in almost a year [we only contact each other when it's necessary to do so], he didn't know we are expecting. He took this into consideration and actually offered to postpone selling the apartment for another while. We know we won't be living here forever, but for now we can exhale. Hell yes for landlords with souls.