Last week
I hinted
towards an upcoming Christmas feature [which will be out on Sunday!], so I decorated our apartment for Christmas a week early. I repainted our living room [again], fought with the Christmas tree and put it up, decorated for the season and as is now tradition, I made this years' batch of
edible ornaments
, just in time for the photo shoot …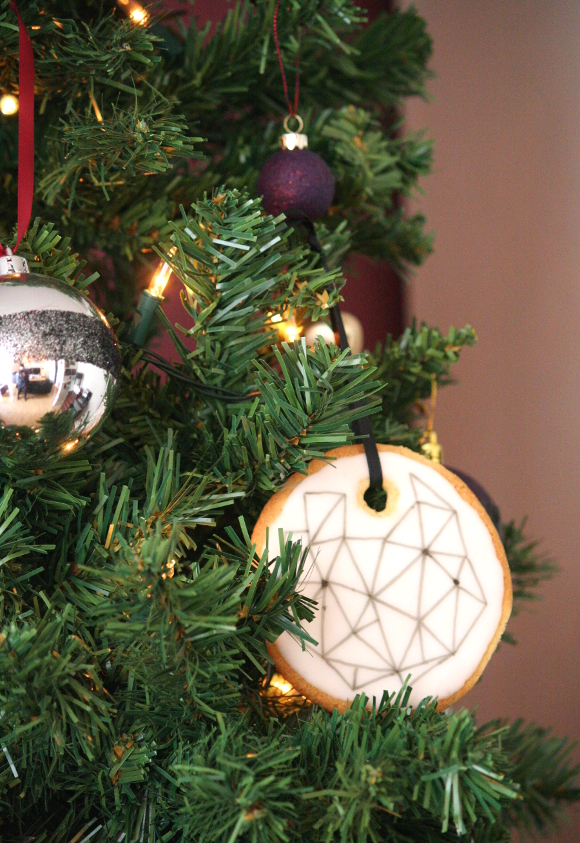 This year I made our edible ornaments a bit simpler. I used a tumbler glass from our cupboard as a cookie-cutter to make all the cookies uniform and I cut the holes out of the raw dough with a plastic drinking straw.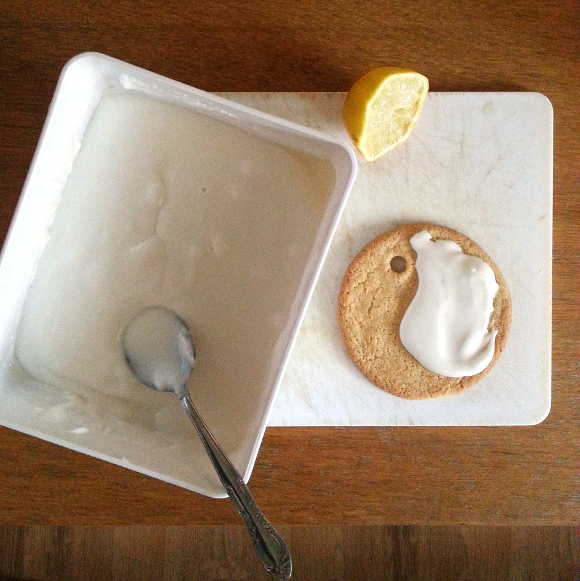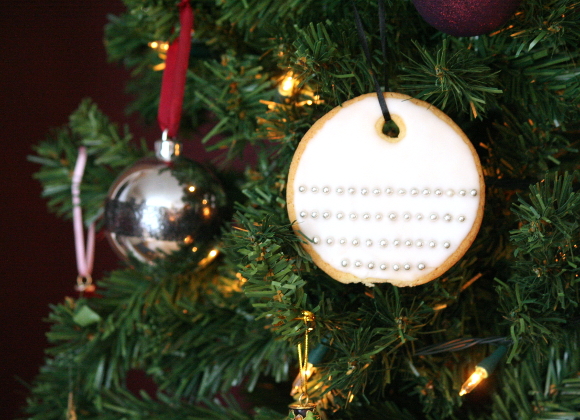 For some of the cookies, before the icing set I added edible silver cake decorations. To get them to in a straight line, I used the back of a knife to gently indent the icing and the silver decorations fell into place more easily.
But for the majority of the cookies, I let them sit for 24 hours and allowed the icing to dry completely. In order to draw on your cookies with an edible marker, you must let the icing dry for at least 24 hours. As you can see in places on the cookie below, because the icing wasn't completely set, when I drew on it the icing cracked and the marker bled [dark spots].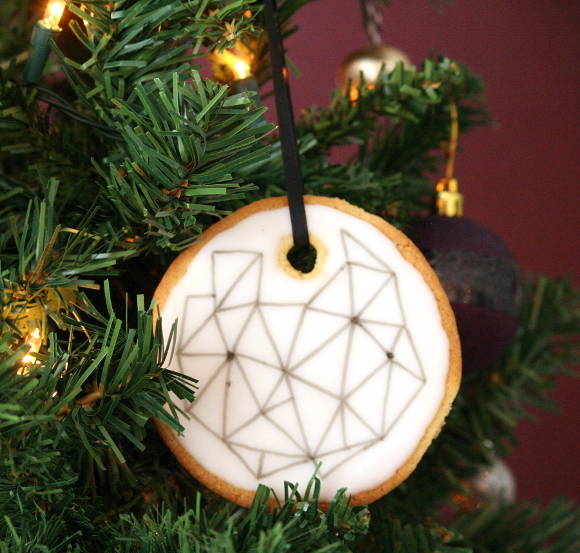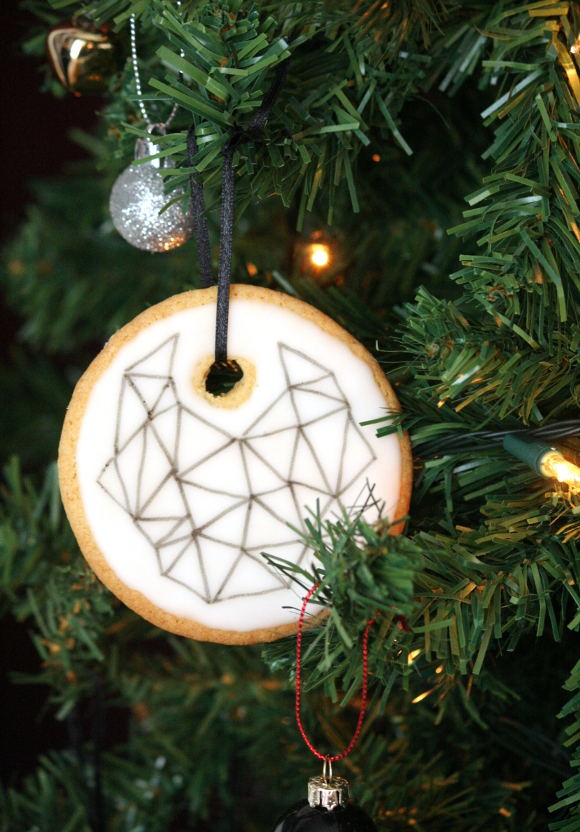 This year I made our edible ornaments a bit more on trend. Completely by accident. I initially wanted to draw constellations on them, but I mucked up the first one so I kept drawing triangles and it turned into a neat looking geometric design. Which just so happens to be very trendy this year. And by drawing without a plan like this, there is a very small margin for error and you can't go wrong.
This could be a great Christmas project for kids of all ages and will keep them entertained for maybe 15 minutes. I can't promise anything. But the best part of these ornaments is eating them straight off the tree. For example, our Christmas tree is within arms reach from my desk. I just devoured one. OM NOM NOM.
I'll be sharing my sneaky Christmas feature on Sunday, so keep your eyes peeled. I can't wait! Happy Friday, homies. And best of luck with your decorating xx A