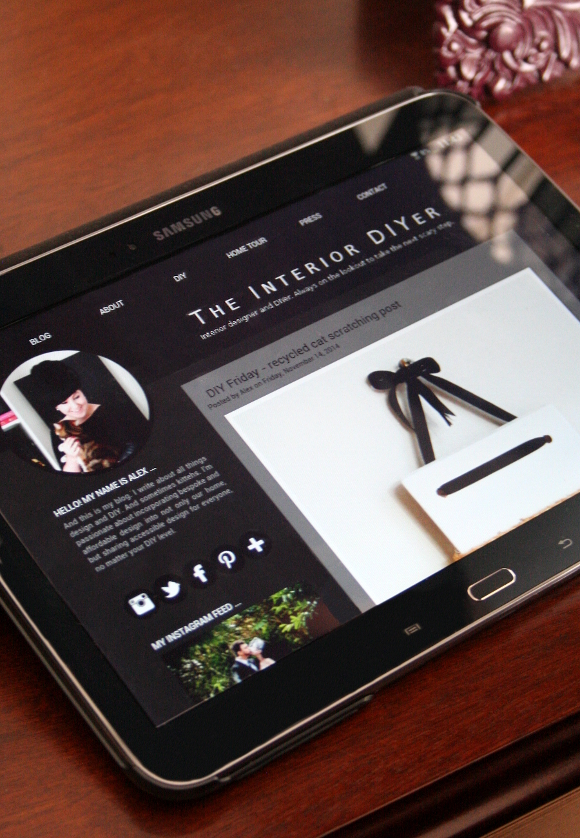 I
shared on Facebook
over the weekend that I've wanted to change the name of my blog, Hydrangea Girl, for some time. It all began back when the lovely
Maria
and I attended
Blogtacular
earlier this year and one of the speakers asked, "
does the name of your blog describe what you do
?" and crap. No, it doesn't. Like, at all. Maria and I both turned to each other and nearly cried.
Over 4 years ago when I first created my blog under the name 'Hydrangea Girl', it wasn't anything other than a ridiculous blog I wrote that my mom occasionally read maybe twice a month. I didn't expect anything to actually happen here.
In more recent months, I've been doing a lot of reading and taking e-courses about how to make more out of your blog; in a bid to make what I do a bit more legit. So for me, the most obvious and first step was to rebrand / upcycle my blog. And here is my thought process, in case you're curious …
– Hydrangea Girl has absolutely nothing to do with interior design or DIY. No arguing there.

– The amount of people arriving at my site looking for gardening tips was worrying.

– On the rare occasion that anyone would ask me in person what my blog was called, I was too embarrassed to say Hydrangea Girl.

– I'm almost 30, so I can't really get away with Girl anymore. As much as I'd like it to, Photoshop does not work in real life.

– I couldn't get a consistent handle on all my social media sites. It was messy. For example, on Twitter I was @HydrangeaGirI – ending in a capital 'i', because the original was already taken. On Instagram I was alex_hydrangeagirl. And for someone who likes order and for things to match, this was chaos. I was one step away from foaming at the mouth.
And most importantly of all …
– If I'm to take myself seriously and approach companies and people for work, how are they going to take me seriously under the name Hydrangea Girl, when I can't even say it out loud.
And that's when I got serious and eventually brain-stormed The Interior DIYer. It marries the two things I'm most passionate about, is pretty self explanatory, might boost my SEO, and [to me] it's a bit of a play on the words 'interior designer'.
There was a tough 5 hours yesterday when husband and I were working on changing the URL and I was close to tears and we nearly lost everything. But don't worry, it was nothing a couple of G&T's couldn't fix. I'm still working on some final tweaking, so please excuse my site over the next while if it looks a bit hairy.
Thank you guys for all your support, and I hope you like the new name. It's still me 🙂 xx A