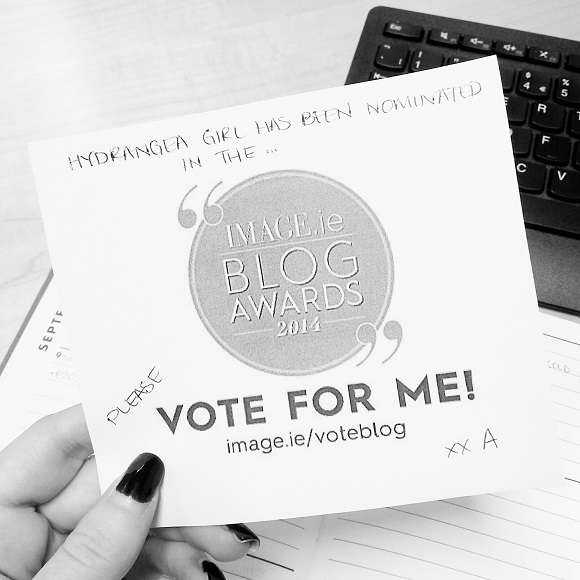 Sorry for the no-show this past week. I woke up on Monday morning with a head cold that reduced me to living in a nest on my couch up until this morning. There's nothing quite like a gargantuan dose of mucus to make you appreciate not being sick the other 360 days of the year.
ANYWAYS, as I've gingerly shared online a couple of times over the last few weeks, Hydrangea Girl has been nominated for an
Image Blog Award
[WOAH], and as much as much as I hate asking people to vote, if you wouldn't mind shooting a click my way this Friday afternoon, I'd be forever grateful and I will craft a stylish centre-piece using my own hair and send it to you if you vote for me. If that temptation is right up your alley, you can …
… and I've had just above the legal limit of throat lozenges to ask you to vote using all of your email addresses if you have more than one. Yep. Please. I'm desperate and currently sound like a 78-year-old smoker.
I / Hydrangea Girl can be found at the verrry bottom of the list. One could say they saved the best 'til last? Nope. That's more of my excessive use of throat lozenges talking. Apologies again. Happy Friday!
xx A