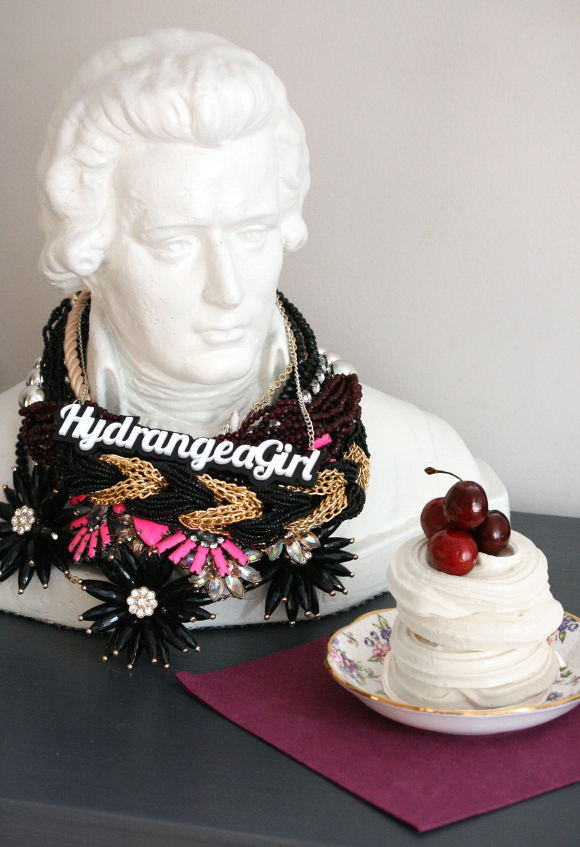 This day four years ago I sat on our couch, wanting to create one of those blogs I had heard so much about and seen so many neat and inspiring things on. At the time I was working as an assistant in a finance department by day and studying for my BA in Interior Design at night. I was looking for an outlet for all of my creative ideas and musings so a blog seemed to fit the bill. I wish I could tell you what was going through my head when I chose the name for my blog because nothing conjures thoughts of interior design quite like the words 'Hydrangea' and 'Girl' … Massive fail on my behalf. But oh well, I suppose it's too late to change it now.
I casually mentioned to husband last week, "
so my blogiversary is coming up and I may need like a little cake or something to you know, photograph. For my blog of course
". That message was recieved loud and clear. Husband came home the next day with a
black forest gateau
that would feed a medium to large family. Unfortunately, we got so carried away that I forgot to take blogiversary pictures with it and WE ATE THE WHOLE THING IN ONE DAY. Round two – four tiered mini pavlova with four cherries on top. I thought it best to snap this picture with
Mozart doing what he does best
because if I take
one
.
more
.
picture
.
of the shelf above our TV
, I wouldn't blame you if you unfollowed me.
So happy birthday, Hydrangea Girl. You've opened a lot of doors for me and took me well and truly out of my comfort zone. xx A