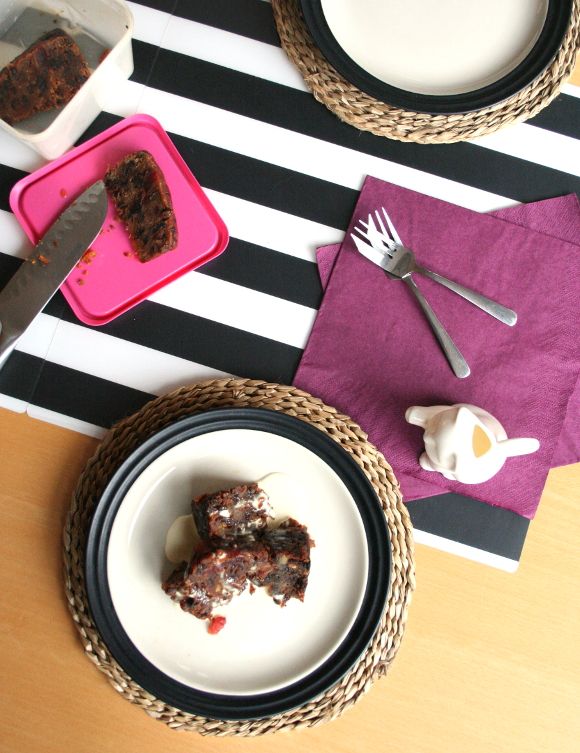 My husband and I have a silly tradition. Every December my mother in law makes us a serious Christmas pudding for the season. This thing is loaded. On average it weighs about 7lbs, and every year I cut a quarter of it, stash it in our pink tupperware box at the back of the fridge, and on the 25th of June, we celebrate Christmas in June. I think this is our 5th year celebrating it. Maybe 6.
Last night I happened to be cleaning out the fridge when I saw the pink box. I gasped. I realized we missed the 25th of June, but only by one day. I alerted husband as to the date, I hurriedly took some pictures and then we annihilated what was left of it.
That pink box's sole purpose for 6 months of the year is to keep husband from eating the rest of the Christmas pudding. And every year around April he takes it out of the fridge, opens the lid and inhales deeply, much like a recovering drug addict on the brink of temptation.