While scrolling through my daily blog fix yesterday morning, what did my eyes spy, only just another lovely mention from
Poppytalk
! Hell yeah. Check out number two on their
Mini DIY Round-Up
…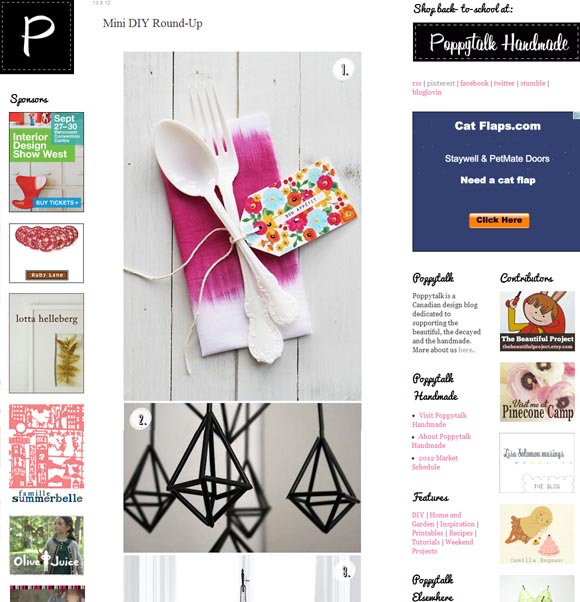 … featuring my little
himmeli tutorial
. Well, shucks. After spending a crummy weekend passing in and out of consciousness on my couch* thanks to a lovely stress-induced chest infection, this really cheered me up yesterday. And on that note, god bless penicillin.
Happy crafting all 🙂
*I spent all weekend doing what I think was watching the Olympics. It was all very strange thanks to my fever. Also, am I the only one who gets sick on a Friday evening? There is nothing more infuriating than getting ill moments before the weekend. Seriously. The entire weekend I was a zombie. Does my immune system not take my plans into consideration?
</rant>