Back in Canada, the town I was from would celebrate "Christmas in June". It was amazing. Everyone would go to the lake front and if you owned a boat, you would deck it out with as much Christmas stuff as you could – lights, Christmas trees, Santa's, Christmas music, all in 35°C heat. At night all the boats would light up and twinkle on the water and it would be magical and lovely. Just for the hell of it.
There's nothing like that here in Ireland, so fiance and I started our own tradition.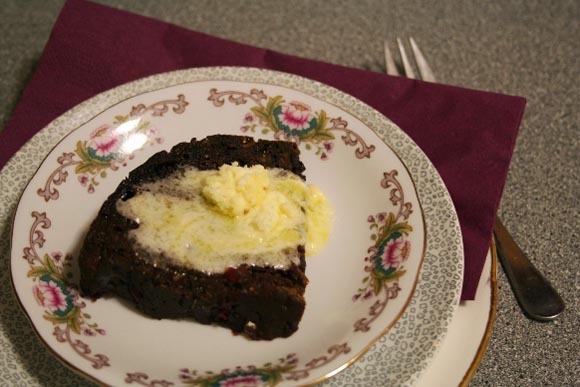 Every Christmas fiance's mom makes us a whopper Christmas pudding, so I've started saving a chunk of it for our 'Christmas in June'. We celebrate by having a slab of pudding with a dollop of brandy butter which will knock you into next week. Fiance adores Christmas pudding, and nearly burst with excitement when I reminded him 'Christmas in June' was today. It's something silly, but I love our tradition.
p.s. Due to the vast amounts of alcohol in it, Christmas pudding lasts forever. If anything, it gets better with age.