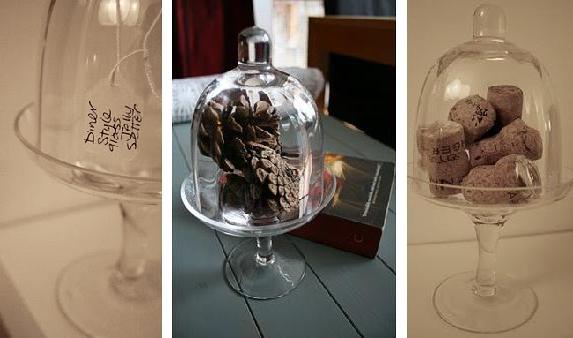 I've been finding some lovely items in charity shops these days. And I want to show them off.
Back in Canada, charity shopping was something a lot of people did. Here however, there seems to be some kind of stigma attached to it. There are some amazing things you can find in charity shops. Plus, it's super cheap.
This past week I found this glass stand. I had to have it once I saw it. There was actually a pair of them, but the second one was cracked, and I'm skint so I only bought one. It is cute and petite and was marked as a 'diner style glass jelly setter', but I will put all sorts of stuffs in it. €5.00 in
Oxfam, Rathfarnham
.