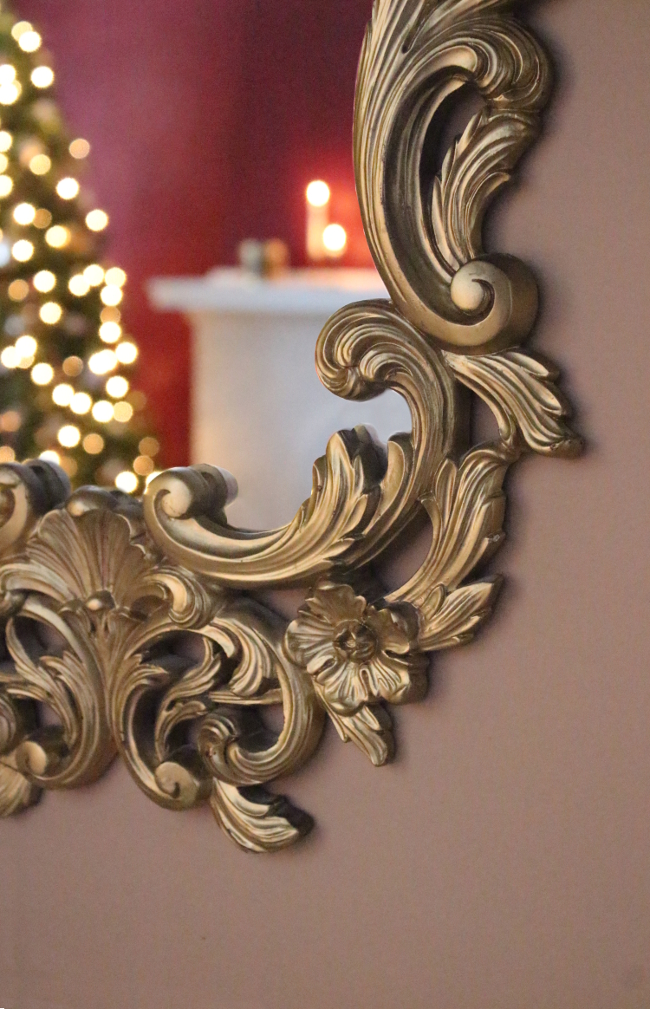 Kijiji
has fast become one of the most visited pages on my browser since moving to Canada [actually, since before we moved to Canada. I found our
green chaise lounge
and even
our apartment
on it]. More recently, one of the many things I've been looking for is a fancy mirror for our hallway. I came close to it a few weeks ago when I found a [proper] vintage ornate gold mirror with built-in candelabra's, but at the last minute, the seller sold it to someone who had a car and could collect it themselves [welp]. It turned out to be a blessing in disguise because just this week I found a baroque style mirror AND console table for half the price …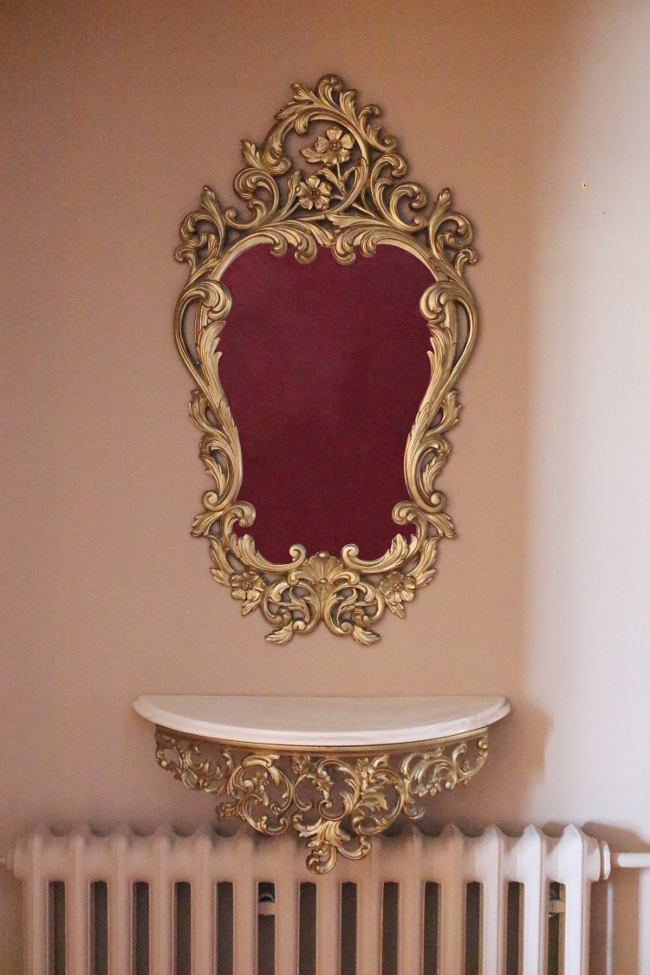 Neither are antiques but TBH I don't care too much about that stuff. Trust me when I say these photos don't do either much justice. The mirror looks very plastic in the first picture, but it's actually plaster and VERY heavy. The console table is solid but it isn't marble; the seller was upfront about that and it's not hugely obvious. And more importantly to me, it's not something that bothers me.
I was hesitant about hanging the console table here because of the heater in our hallway, but I mean, the heater is prettier than the storage heaters in
our Dublin apartment
so I'm not going to loose sleep over it. It's a perfect spot for us to drop our keys, leave our laundry money and maybe a candle [because
MOAR CANDLES
]. I already have big plans for our little hallway and can't wait to paint it [after the living room is finished being painted of course. I try to finish one project before starting another.].
Not bad for $75.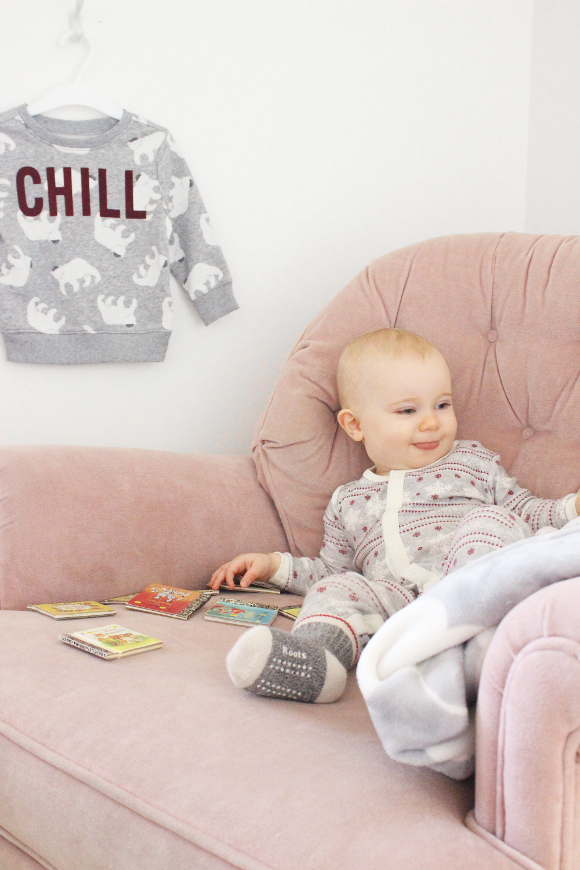 On Saturday we took a walk through the center of Ottawa with no set plans. We wandered down Bank Street and I saw what looked to be a secondhand store [within / alongside a shop called Picture Works, which has no details online]. It was full of a jumbled mess of secondhand pieces and I couldn't not go in.
I walked down one of the aisles and what did I see but a little pink bucket chair under a pile of chairs and stools. I cleared it off, sat down and decided I had to have it. It was so perfect and at just $30, I really couldn't not get it.
The shop owner was eccentrically honest and even offered to deliver it to me for "whatever price you want". Last night he delivered it as promised and after a quick clean, it is now home in the corner of Cora's room. It's so perfect for her space and just what I was looking for in a cosy reading chair. It swivels and rocks back and forth and more importantly, is so comfortable [as I type sitting in it]. Cora's had a few rough nights getting to sleep [fuck teeth], so it will definitely be a welcome place for us to sit with her until she falls asleep.
Secondhand FTW.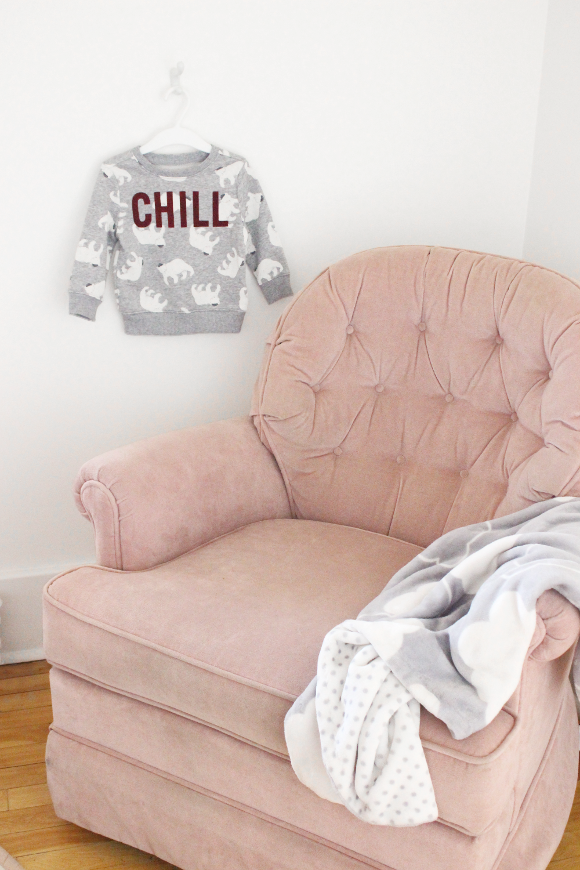 For me, there's something so exciting about finding just the right piece in a secondhand shop vs. looking in a catalogue or branded store. Maybe it's because you're finding one-of-a-kind pieces? Or because you have to work so much harder to find something. Or, I find, sometimes secondhand pieces have so much more character.
There are a handful of secondhand pieces we own that every time I look at I think to myself, I'm so glad I found you // brought you home // loved you like a James Blunt song. So on this lazy and very sunny Friday, I thought I'd share the pieces I'm eternally glad I found …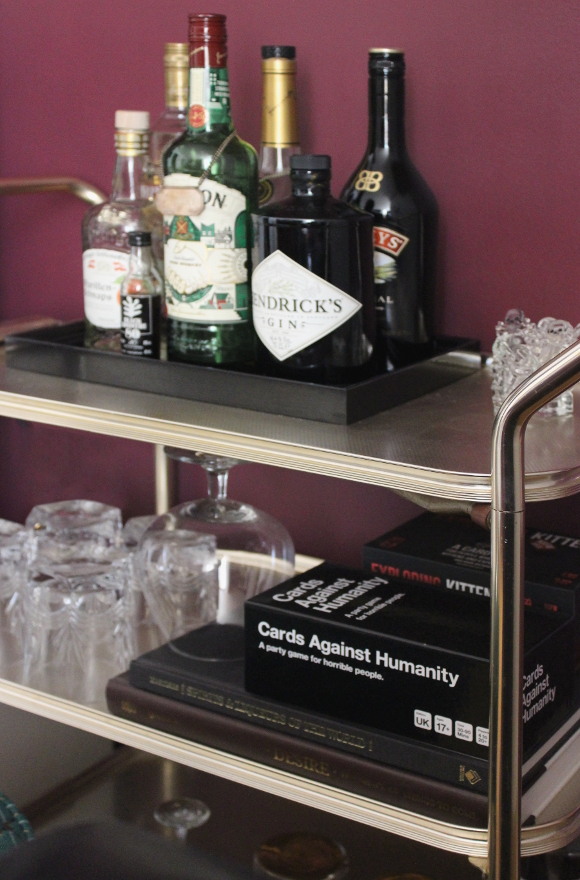 It wasn't even for sale the day I went into Debra Ireland charity shop and asked about our bar cart. I love our bar cart. I'm not a particularly outgoing person when it comes to people I don't know or potentially awkward situations, so asking about buying our bar cart was a big deal at the time. Nowadays I think to myself, what would be worse? Doing something and it being a little awkward for 5 minutes, or not doing that thing and regretting it forever? I'm going for the former more and more these days. If you'd like, you can see my original
bar cart blog post here
!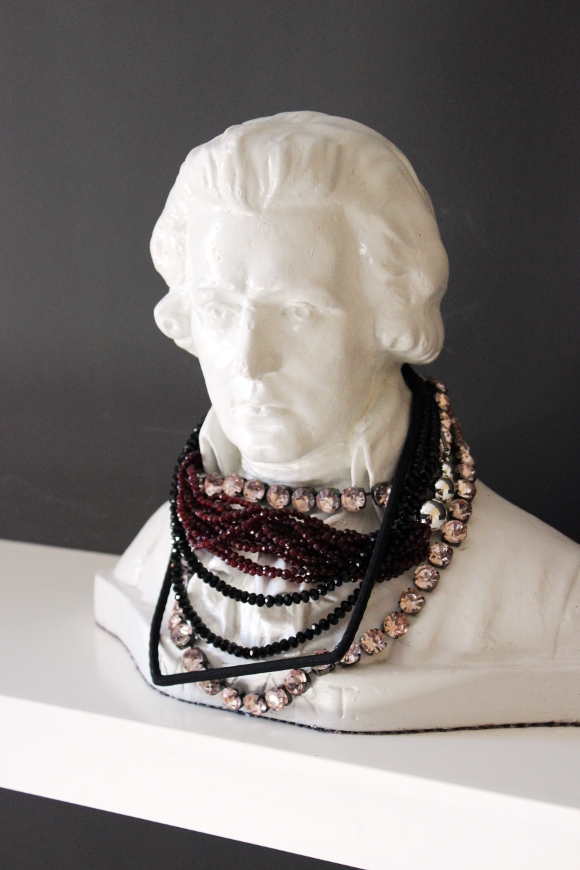 He wears a less these days as I find I don't wear necklaces very often anymore, but my Mozart bust is still one of my favourite pieces in our bedroom. Mozart was also my
very first Instagram
! If you'd like to see what Mozart looked like before and his little story,
check it out here
.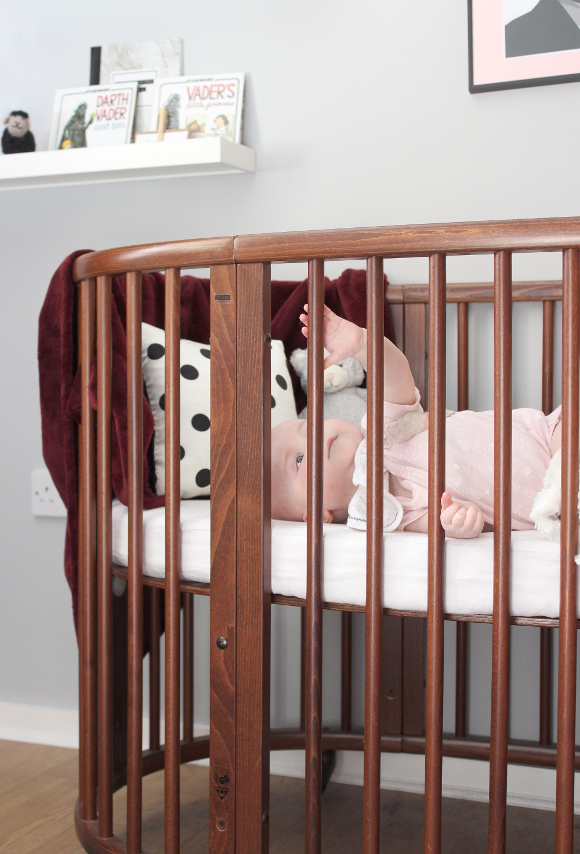 I know going by the price we paid, it doesn't seem like we got a good deal. But considering these cribs cost 4-figures brand new, can transform and last for 10+ years and is just straight up a beautiful crib, it was an investment we were happy to make. If you'd like to know more, you can read about our
Stokke crib's longevity here
.
p.s. Cora knows a good deal when she sees it.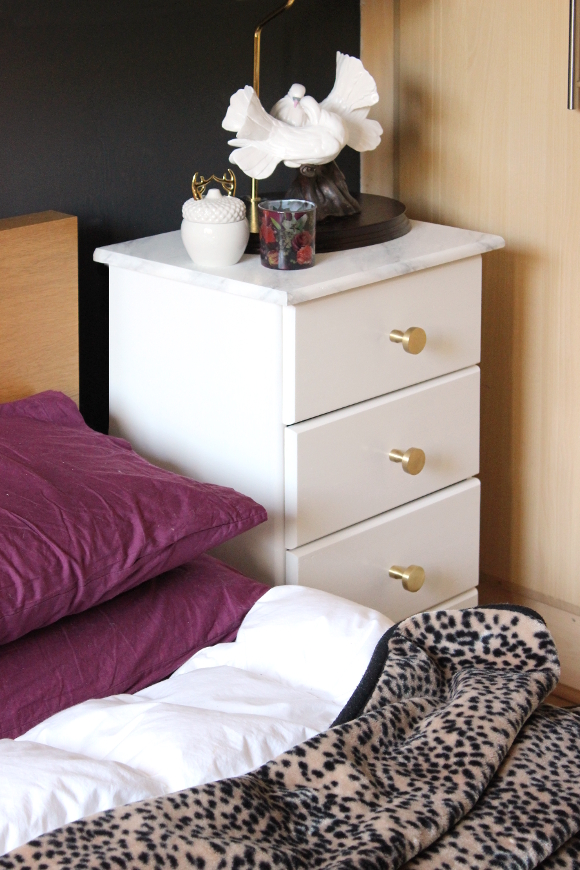 They were such cheap and rickety bedside tables, but when I took the drawers apart to repaint them, I found they had been put together wrong. A few coats of paint, some faux marble painting on the top and some new handles, I still love our bedside tables. And the paint has held up perfectly even since. You can see
their transformation here
.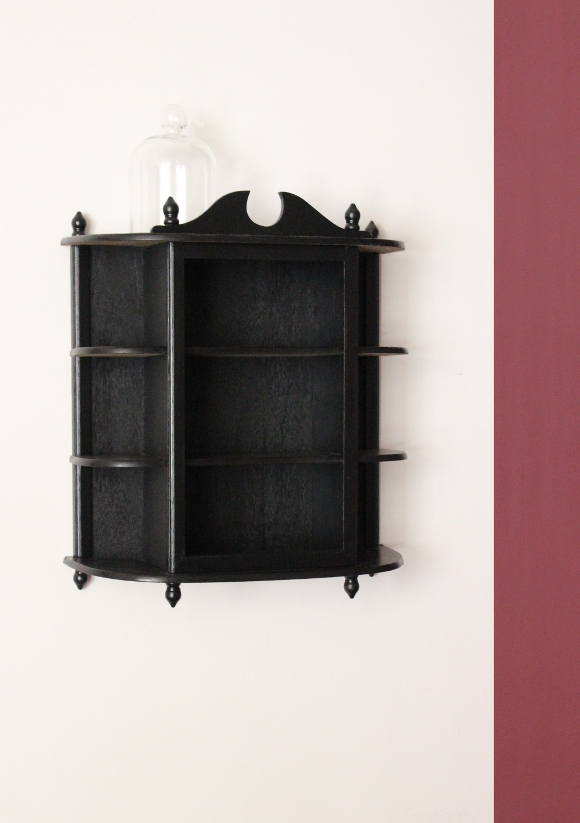 My curio cabinet was gifted to me by my parents for my 30th birthdayafter they asked and I hinted towards what I'd like. I love my cabinet, but … I've never really filled it. Welp + guilt. I've tried styling a few things in it, but nothing looks right. I think only a collection of one type of thing will work. I have a healthy collection of feathers and I'd love to display them, but I don't know how. Tape them up? Put them in little jars? I'm really useless and get stuck with the silliest design problems.