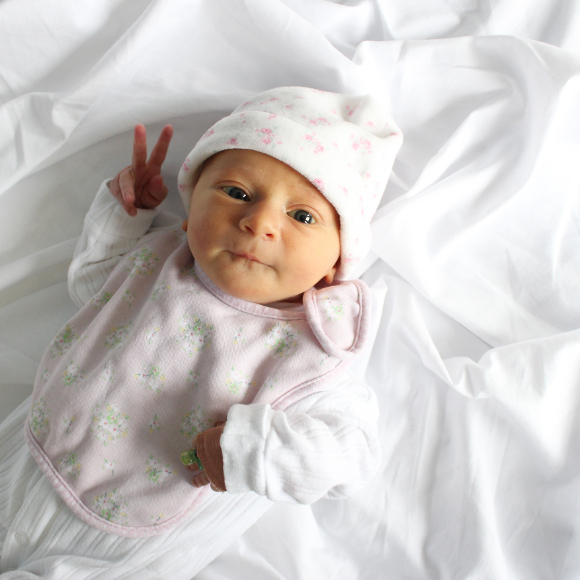 Thursdays have always been a special day for us. Robert and I met on a Thursday, had our first date on a Thursday, had numerous anniversaries on Thursdays, moved into our first and second apartments on Thursdays, got married on a Thursday, found out we were pregnant on a Thursday, and our latest addition [despite me being induced on the Wednesday morning at 06:00]; our baby girl was born on a Thursday. I contemplated naming our baby Thursday, but Robert drew the line at Wednesday.
After arriving a fashionable 12 days late, our tiny Cora Beatrix Carberry was born on Thursday the 20th of October, 2016, at 11:24am weighing 6lbs 9oz and Robert and I couldn't be more in love / have more blown minds.
It was the most surreal experience seeing our baby for the first time. Robert and I most likely looked like the dumbest couple in the hospital that morning; staring at each other saying "we have a baby … that's our baby". We still can't believe we made that little face. All we know is our hearts exploded that day and have every day since.
p.s. I don't know yet if I'll share our birth story. I love reading other people's birth stories and I've always been fascinated by them, so I might. We'll see. For now, please excuse me as I devour Cora's little face at every chance I can xx
UPDATE: it took me 6 months to publish, but I wrote all about Cora's birth story and you can find it
here
if you're curious / like those kind of things.